As the world deals with the second wave of Covid-19, casino operators are forced to look for ways which will ensure their survival while remaining responsible towards the community. For Loto-Québec, this has so far meant the closing of most of its casinos and VLTs, as well as the suspension of some games.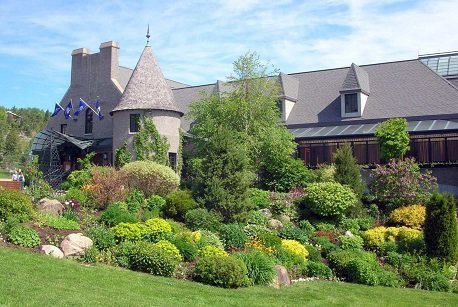 Covid-19 is once again testing the flexibility and adaptability of casino operators in Canada, especially those in the provinces of Québec. Two of Québec's largest cities, Montreal and Québec City, have entered into red alert as the global pandemic sweeps through the region a second time, meaning that brick-and-mortar casino venues have had to close.
Loto-Québec is proving itself able to adjust according to the current situation since it has recently made the decision to close video lottery terminals (VLTs) in three provinces, as well as its most popular casino. Despite it being one of the Crown corporation's best-performing casinos, Loto-Québec has decided to close Casino de Charlevoix in Pointe-au-Pic, La Malbaie. The same was decided for VLTs in Montérégie, Capitale-Nationale, and Centre-du-Québec, following a press conference given by Québec Premiere François Legault on 13 October, 2020. He confirmed that the regions of Québec City, Greater Montreal and Chaudiére-Appalaches have been placed in the red zone, as they are the regions where the second-wave of coronavirus has hit the hardest.
What this effectively means is that all cinemas, theatres, museums, libraries, bars, restaurants, and casinos have to go into their second lockdown in seven months until the number of infections have subsided and it is once again safe for people to go out and trade or socialise. The temporary closures are also part of Loto-Québec's commitment to follow Covid-19 restrictions issued by the government. In their official press release, the Crown corporation has said that these interim measures "are necessary to protect everyone's health and safety at the present time." This is especially true of VLTs, which are typically situated in bars and restaurants. Their placement provides those who want to enjoy a spot of gambling when visiting these amenities with a little bit of gaming, and can usually draw small crowds around them. For this reason, VLTs pose a greater risk of infections and spread of infection to the provinces' residents at this particular time. Enclosed spaces must be avoided if the spread of Covid-19 is to be curbed.
In terms of health and safety, the closure of casinos and gaming halls is necessary. However, the back and forth on opening and closing is causing great stress and anxiety to the casino workers. The disastrous effect on the gaming industry has also meant that at least 1,350 employees have had to be laid off in the beginning of this month. This was due to the closing of Salon de Jeux de Québec and Casino de Montréal, which will remain closed until the situation is once again under control and infections down to an acceptable level.
Additionally, Casino du Lac-Leamy, Salon de Jeux de Trois-Rivières and Hilton Lac-Leamy Hotel have also been closed, along with the suspension of network bingo all over the region. This means that bingo has also been suspended in those gaming halls which have remained open. Kinzo has also been impacted as all Kinzo has been stopped for the time being, even in a Kinzo hall which is situated outside of the red zone. On the other hand, lottery sales from retail locations are still available as these have not been affected by the new guidelines. Buying lottery tickets in-person only became possible five months ago, in May 2020, but will continue being accessible for those who want to see if Lady Luck will smile upon them. As far as in-person gaming goes, only Casino de Mont-Tremblant is open for business, with all necessary health and safety measures put in place.
Loto-Québec urges everyone to "exercise caution, particularly by limiting their travel between regions and following public health guidelines". Online gaming is still possible at Loto-Québec's online gaming platform espacejeux.com, which is available and open 24/7.