Most casinos in Canada have finally reopened their doors and patrons can once again enjoy in-person gaming. However, the experience has not been left unaffected by the pandemic. Read on to find out what changes players can expect in Ontario, New Brunswick and Québec.
Monday 28 September saw the reopening of Great Canadian Gaming Corporation's casino in New Brunswick. This was the first time a casino in the region welcomed individuals inside the venue after more than six months of lockdown, and in-person gaming was allowed to resume. Casino New Brunswick relaunched its gaming experience amidst a lot of excitement from players and employees, who were more than ready to get back to work.
It has only been a month since Great Canadian Gaming launched its new health and safety plans for its bricks-and-mortar facilities across Canada, with its venues in Ontario and New Brunswick to be the first to open. This means that no less than 12 casinos, 11 in Ontario and one in New Brunswick, opened their doors to welcome customers this week. Patrons can now visit these casinos daily, but with a difference due to measures to curb the spread of Covid-19. Where Ontario is concerned, casinos can only welcome 50 individuals at a time and no table games, so players have plenty of space on the casino floor. When it comes to New Brunswick, the casino operator is following plans according to the layout of the casino.
Read More: RIVER CREE IN ALBERTA FIRST TO REOPEN TABLE GAMES
A detailed brochure of what steps and measures Great Canadian Gaming is taking to ensure the safety of its employees and patrons can be found on their website. In New Brunswick, this means that the casino is operating at just twenty-five percent of its guest capacity. Under normal circumstances, Casino New Brunswick can accommodate 1,800 people at a time. Apart from that, no other amenity has been made available. The restaurants, bars and hotel have remained closed. Slot machines are also working at reduced capacity, as many of them have not been turned on to leave enough space between players. For this reason, table games are currently not on offer as these make physical distancing between individuals much harder to keep. For now, it looks like this will be the new world of in-person gaming, at least until new recommendations are made by the province's health officials.
Read More: CANADIAN CASINOS ARE SLOW TO REOPEN AMIDST PANDEMIC
Another measure is that of face masks, where people, casino workers and players alike, have to wear a face mask at all times. Where social distancing was impossible, casino-goers could this week see plexiglass dividers, and these will stay put at least for the time being. Perhaps what is even more interesting for the casino player to know is that Great Canadian Gaming has introduced new working hours. Players can now indulge in the experience of in-person gaming everyday between 10am and 2am.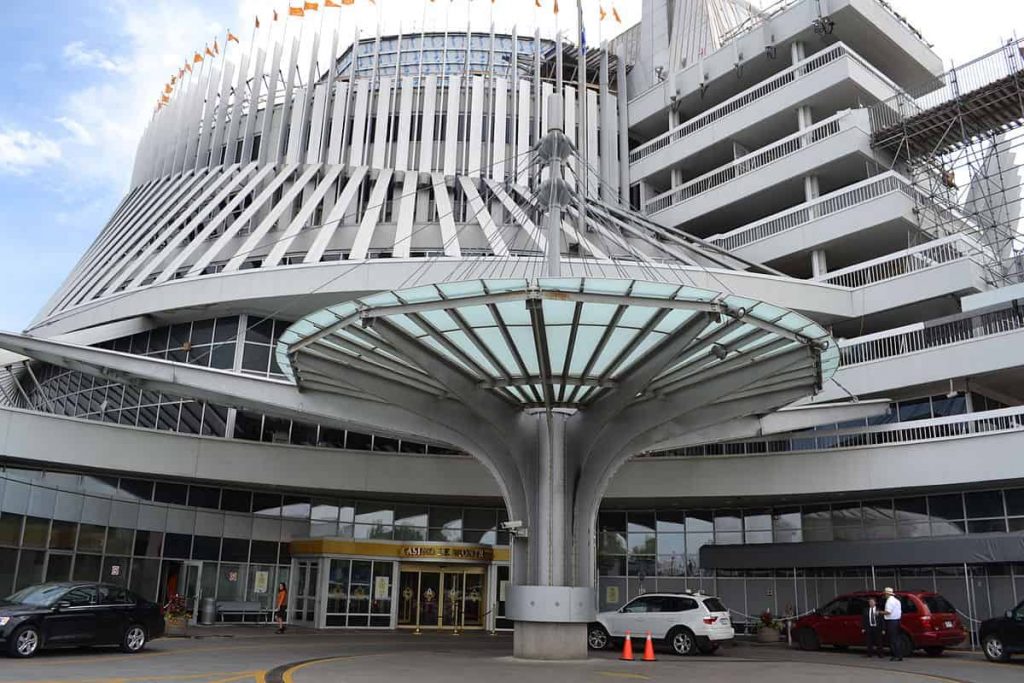 Over in Québec, Loto-Québec has also announced new gaming and drinking hours for its venues. Its six venues, and indeed all the casinos and gaming halls in Québec, are now under strict instruction to operate only until midnight. The reason behind the curfews is the same for both Great Canadian Gaming and Loto-Québec, that of trying to lower the risk of spreading the infection. In addition to this, the selling of alcohol in Québec will only be permitted until 11pm.
Read More: CASINOS IN CANADA SLOWLY REOPENING WITH NEW MEASURES IN PLACE
This is an especially huge change for Casino de Montreal, which has always been open 24 hours, seven days a week. The curfew is expected to affect not only the operator's profit margin and night-owl players, but also the community at large. Since it was open around the clock, Casino de Montreal was able to become a major player in financially supporting the local community. This is undoubtedly set to change.
Casino operators, employees and players will all have to keep an eye on the situation as recommendations are constantly being updated. What is sure is that all the people involved are hoping that we will soon all be able to return to a pre-pandemic state.