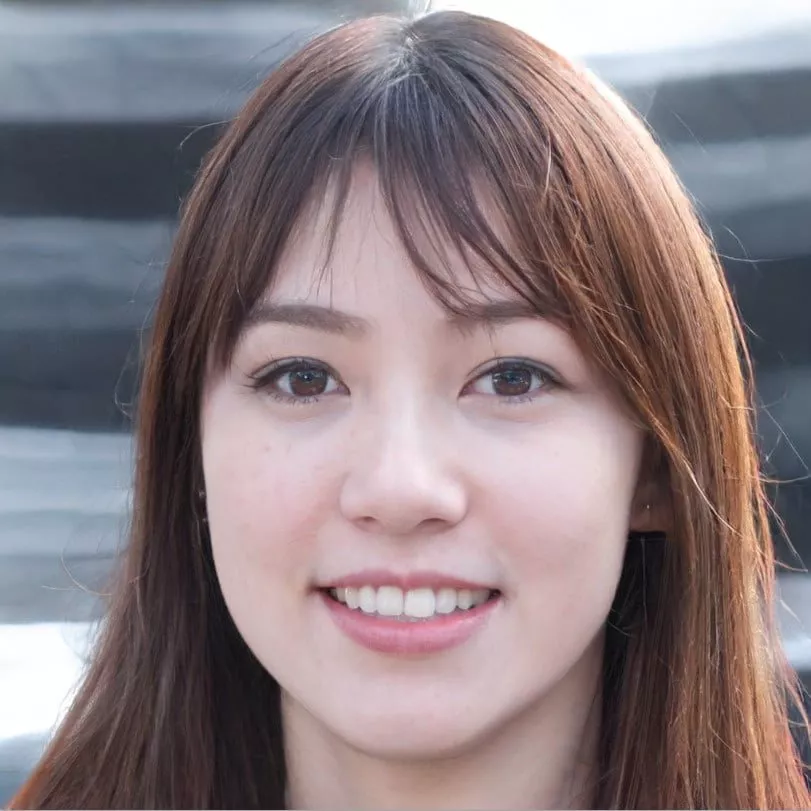 How many lotteries are there in Canada?
There are several regional lotteries in Canada, but there are only three national Canadian lotteries. These are the Lotto Max, Lotto 6/49, and the Daily Grand.
Is Powerball a Canadian lottery?
No, Powerball is an an American lottery – but Canadian players can try their hand at it too! Yes, you read that right – besides Canadian lotteries, players in Canada can also take part in (and even potentially scoop up the jackpots!) of mega-lotteries held elsewhere, such as the US-based Powerball. For more information on Powerball, click here.
Which lottery is the easiest to win in Canada?
There are many different Canadian lotteries, depending on what region you're looking at, and each lottery has different odds.
Daily Grand
The Daily Grand takes place across all of Canada. Players who buy a Daily Grand ticket are in with a chance to win $1,000 per day for the rest of their life! That's the best kind of insurance we've ever heard of. One $3 ticket will give you a choice of 5 numbers from 1-49 and 1 Grand Number from 1-7. So far, a total of $376,520.00 has been won from Daily Grand across Canada over the period of a month.
In order to participate in the Daily Grand draw, you can either buy Quick-Picks of the Daily Grind, or choose the numbers yourself. Players can even opt for a Combination ticket, where they can combine multiple options. The company claims that this guarantees a win every time. The draws take place every Monday and Thursday, where 5 normal numbers and 1 Grand Number will be selected.
Odds of winning Daily Grand jackpot: 1 in 13.34 million
Lotto Max
For Lotto Max, players get 3 sets of numbers for every $5 ticket they buy. Each set comes with 7 numbers, so players get 21 numbers with each ticket. The jackpot starts at a basis of $10,000,000. It can go all the way up to a massive $60,000,000. In fact, on September 23rd 2017, one lucky son of a gun won the whole $60 million. Safe to say that particular player is set for the rest of their life. Lotto Max has given the people a total of $77,346,960.20 sometimes even in just the span of one month.
The Lotto Max lottery takes place every Friday. So go grab your Lotto Max ticket, and maybe you'll have a little extra to spend for the weekend.
Odds of winning Lotto Max jackpot: 1 in 28.63 million
Lotto 6/49
Lotto 6/49 is probably the most popular out of all the Canadian lotteries throughout the country. It holds the record for the two largest jackpot wins in CA lottery history: $64 million and $63.4 million respectively. The first happened in 2013, and the latter in 2015. First started in 1982, it was also the first lottery in Canadian history to let players choose their own numbers. A huge total of $6,915,673.50 has been won from this lotto over just the the period of a month.
Every $3 ticket gets the player 2 different sets of numbers. The first set is for the main jackpot draw, where players have to choose 6 numbers from a field of 1-49. The jackpot starts at a minimum of $5 million, and can accumulate over time.
The second set is for the $1 million draw pool. Players have a 10-digit set of numbers for the prize draw. This latter prize-draw is for a GUARANTEED win. The $1 million pool is distributed every draw in some way. Lotto 6/49 draws take place every Wednesday and Saturday.
Odds of winning Lotto 6/49 jackpot: 1 in 13.99 million
How many Canada lottery companies are there?
There are five Canada lottery companies. These are the Atlantic Lottery Corporation, British Columbia Lottery Corporation, Ontario Lottery, and Gaming Corporation, Loto-Quebec, and Western Canada Lottery Corporation.
Who controls Canadian lotteries?
Canadian lotteries are governed by different lottery corporations according to each region. As we've just stated, there are five different corporations in total.
List of Canadian lottery companies
Atlantic Lottery Corporation (ALC)
Loto-Québec
British Columbia Lottery Corporation (BCLC)
Ontario Lottery and Gaming Corporation (OLG)
Western Canada Lottery Corporation (WCLC)
The areas in which they operate are pretty self-explanatory from their names.
ALC's shareholders are the New Brunswick Lotteries and Gaming Corporation, Nova Scotia Gaming Corporation, Prince Edward Island Lotteries Commission and the Province of Newfoundland and Labrador
Loto-Québec is a state organization that allows the province of Quebec to "oversee the activities surrounding games of chance."
BCLC is a Crown corporation that administers all lotteries in the province of British Columbia.
OLG is a Crown corporation responsible for Ontario's lotteries, charity and native casinos, commercial casinos, and slot machines.
WCLC is a non-profit organization that operates lottery and gaming-related activities for the governments of Alberta, Saskatchewan and Manitoba, with Yukon, the Northwest Territories and Nunavut participating as associate members.
The different corporations control the rules and the workings of any and all Canadian lotteries in their designated area. Together, these five lottery companies make up the Interprovincial Lottery Corporation (ILC), an organization which runs Canadian lotteries across the nation. Lotto 649 and Lotto Max are administered by the ILC.
When are Canadian Lotteries drawn?
The schedule for Canadian national lottery draws is as follows:
| | | |
| --- | --- | --- |
| Lottery Name | Draw Dates | Jackpot Prize |
| Lotto Max | Every Tuesday and Friday | From CA$10 million to CA$70 million |
| Lotto 6/49 | Every Wednesday and Saturday | From CA$5 million until it is won |
| Daily Grand | Every Monday and Thursday | CA$1,000 a day for life |
Other regional Canadian lotteries take place on a weekly basis. Canada's lottery regions do not sell lottery tickets outside their respective borders. Here are some of the most popular regional lotteries along with the prize money you stand to win.
| | | |
| --- | --- | --- |
| Lottery Name | Draw Dates | Jackpot Prize |
| Lottario (Ontario) | Every Saturday | From CA$250,000 until it is won |
| Ontario 49 (Ontario) | Every Wednesday and Saturday | CA$2 million |
| Western Max (Prairie Provinces and Territories) | Every Tuesday and Friday | CA$2 million |
| BC/49 (British Columbia) | Every Wednesday and Saturday | CA$2 million |
No wonder Canada lotteries are so popular – there is a draw happening nearly every day of the week, and the prizes that can be won are fantastic!
How to Play Canadian Lotteries
Playing Canadian lotteries online is very similar to playing the lottery in the traditional way. Even the type of play is the same – the only difference is that you use lottery sites to buy your tickets instead of going to a lotto booth or shop.
Standard:The usual order – get personal entry and a personal ticket. You get to choose your own numbers, and it's nobody else's business.
Syndicate:If you're looking for some tricks on how to improve your lottery odds, you should try syndicate playing. Instead of going solo, you play in a group and pool your money for better betting options and a better price on your ticket overall. You get around 30 lines in total to choose from.
Bundle:With this type of ticket order, you get the best of both worlds. You can combine personal and group entries into one beautiful package. Prices get slashed, and you have way more betting options in general.
You can even buy Quick-Picks instead of choosing your own numbers, just like at a lotto shop.
Make sure you only purchase tickets for Canadian lotteries from legit lottery sites.
Where Can I Play Canadian Lotteries Online?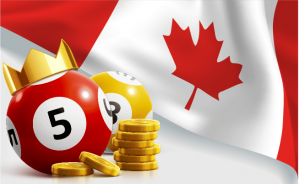 More and more lottery sites are opening up each and every day, so it can get confusing which ones to turn to. We've listed just a few of the big names out there right now. These are trusted sites, which are reliable and safe in terms of monetary transactions and legal legislation.
Canada Lottery Online: This casino offers services to Canadians living in the country and even Canadians living outside the country alike. It mostly sells tickets for international lotteries, rather than national ones. That includes Euromillions from various countries, Powerball and the UK Lotto.
Lotter: This whopper of a site has been around since 2002. It offers membership to players from all over the world. And it sells tickets for CA lotteries like Lotto 6/49 and Ontario 49, in addition to many other lotteries from many other countries.
Lottoland: Lottoland only recently opened its services to Canadian players as well. It has the whole shebang on offer – keno, scratch-cards, Mega Millions, Powerball – you name it. Except, it seems, tickets for Canadian lotteries. But as Canadian players, you can still take advantage of all the other enticing lottery games
Should I play Canadian lotteries for real money?
The world of Canadian lotteries is a vast and exciting one. With so many affordable options available, you too could be throwing in your lot with all the rest. Just like you, people who are now millionaires took a chance and won big time. It's not guaranteed that you'll ever become this level of rich – but, heck, it's worth it just for the fun of it.
Want to try a game of lotto? Head on over to the sites we just mentioned above, or head out to a lotto store. Buy a ticket and wait for that magic draw!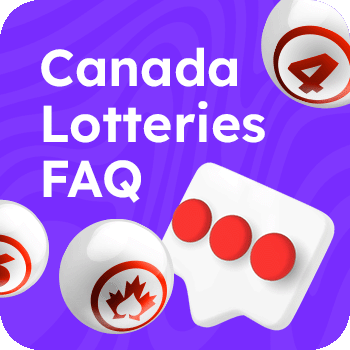 Canada Lotteries FAQ
Do you have to pay taxes if you win the lottery in Canada?
No, lottery winnings are not taxed in Canada unlike in other countries. This is because of the Canada Revenue Agency windfall rules. These rules state that people do not have to declare their winnings or pay tax on them. However, the rules are somewhat different for US residents who win the lottery in Canada. American winners are advised to get in touch with a tax professional.
How old do you need to be to play the lottery in Canada?
According to Canadian laws, persons must be at least 19 years old to buy lottery tickets. This applies both online and offline.
Which lottery is the easiest to win?
Daily Grand – 1 in 13.34 million, which means that you still have to be very lucky to hit the jackpot. That said, you have a much higher chance of winning one of the 'smaller' prizes, which can still be in the thousands or millions of dollars.
Can a foreigner win the lottery in Canada?
Absolutely! International lottery players do not even need to pay income tax to Canadian authorities on their lottery winnings.
Can a tourist win the lottery in Canada?
Yes, a tourist who buys a lottery ticket has as much of a chance of winning as a citizen or permanent resident of Canada.
How long does it take to process my Canadian lottery winnings?
Generally between 20 minutes for a smaller win up to 3 hours or more for a major prize win.
If you win the lottery can you remain anonymous in Canada?
Rules vary from one province to another, but usually lottery winners in Canada cannot remain anonymous. Lottery corporations like to share winners' photos and stories for publicity.
Can you gift lottery winnings in Canada?
Yes. There is no gift tax in Canada if you give winnings to a friend or family member.
How to win the lottery in Canada?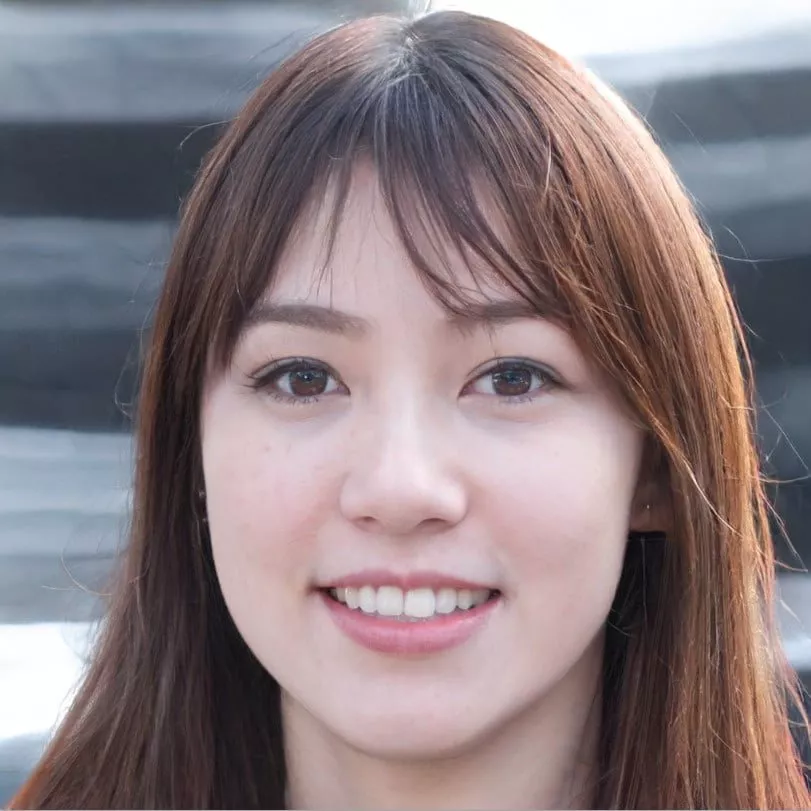 Born and raised in Toronto, Geraldine is a proud Asian-Canadian writer with a passion for storytelling and a deep love of casino games. After earning her degree in English Literature from the University of Guelph, she began her career as a freelance ...
Read more about Geraldine Nguyen