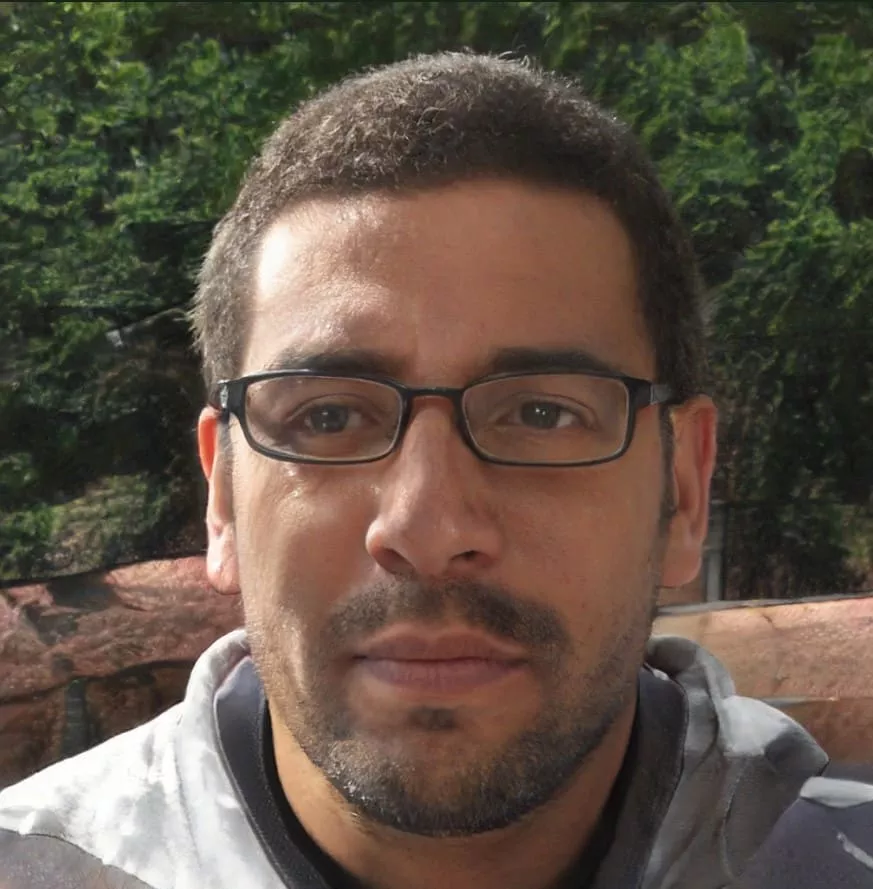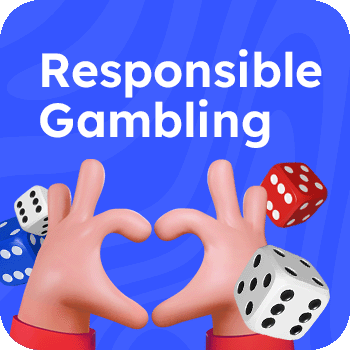 However, gambling can quickly turn into a problem if the player does not keep a close watch on it. Too much gambling can have a negative impact on your personal life, your career, your household finances, and your physical and/or mental health. It is estimated that up to 3% of Canadians suffer from a gambling problem – roughly as many people as those who suffer from alcoholism.
The good news is that there is hope out there. In order to keep players safe, online casinos practice what's called responsible gaming. Read on to find out about responsible gaming, what help is out there for players, and how to find assistance if you or someone close to you is having a hard time keeping their gambling under control.
Important: Underage gambling is illegal and both operators and legal guardians may be held liable for it. Check the legal gambling age in your province to make sure your gambling is not breaking the law.
| | |
| --- | --- |
| Province | Legal Age to Gamble |
| Alberta, Manitoba, Quebec | 18 |
| British Columbia, New Brunswick, Newfoundland and Labrador, Nova Scotia, Ontario, Prince Edward Island, Saskatchewan | 19 |
What are the signs of Gambling Addiction?
Signs of problem gambling or gambling addiction include:
Lying about your gambling habits to friends and family
Chasing losses and trying to win back lost money
Borrowing money in order to be able to keep playing
Being unable to stop thinking about gambling
Being unable to fight the urge to play
Committing crimes to be able to carry on gambling
Neglecting important aspects of your life to focus on gambling
What does gambling do to your brain?
Problem gambling can be very harmful to your mental health. People who live with this addiction may experience depression, distress and other anxiety-related problems. Besides mental distress, it can also cause physical symptoms, such as intestinal disorders and migraine.
Just like any other addictions, being addicted to gambling can make you feel despondent and helpless. But it's important not to give up hope, even when all seems lost. There is help out there.
How bad can gambling addiction get?
When you're in the grip of a gambling addiction, everything becomes secondary to fulfilling your need to gamble. This can lead to terrible consequences, including:
Alienating and losing family and friends
Missing important relationship milestones
Losing huge sums of money
Incurring enormous debts
Going bankrupt
Losing your job
Losing your home
Ending up in prison for crimes you committed to be able to keep on gambling (such as theft or fraud)
What is Responsible Gaming?
Responsible Gaming covers the efforts by an online gambling site to protect players and encourage safe gambling habits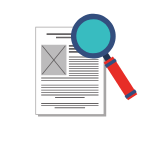 All licensed and reputable operators are legally required to implement measures that promote responsible gambling. These include limits on deposits, bets and session times, as well as the option for players to self-exclude and freeze their casino account for a period of time.
It also extends to the protection of minors and underage persons from being exposed to gambling activity.
How can Online Casinos Help Players?
Online casinos are responsible to take measures to protect players from falling victim to gambling problems. They do this by implementing various tools across their site which can help you keep your gambling in check. These include setting limits on your deposits, wagering amounts as well as the amount of time you spend on the site.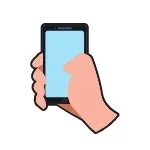 Cooling-off periods are a good way to take a break from gambling as players will be blocked from accessing the site during this time. There's also the option to self-exclude by temporarily or permanently shut down your casino account. This can be re-opened after the self-exclusion period if the player wishes. Customer support at the will be able to help if players have any concerns.
Limits are another good way players can stay in control when gambling online. Limits that players can set include : How much money they deposit, how much money they lose, and even how much time they spend logged on to a casino site.
Where Can I Get Help for Gambling Addiction?
The following organizations offer help and support for those experiencing some form of gambling problem.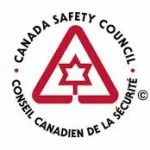 What they do: Provide more detailed information on gambling addiction, how to avoid it as well as a list of trusted helplines you can contact for help and support.
Contact info: https://canadasafetycouncil.org/gambling-addiction/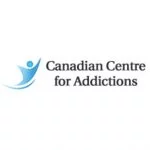 Canadian Centre for Addictions
What they do: List the warning signs to recognize gambling addiction as well as the various methods used to treat it. They also provide free screenings and assessments by qualified addiction counselors.
Contact info: https://canadiancentreforaddictions.org/understanding-addiction/gambling-addiction/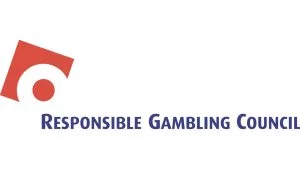 Responsible Gambling Council
What they do: Provide a list of groups which provide treatment services for gambling addiction in each province.
Contact info: https://www.responsiblegambling.org/for-the-public/problem-gambling-help/find-a-treatment-centre/
Gambling Helplines Canada
Gambling should be fun, safe and responsible. At the same time, we're aware that gambling addiction is a real and dangerous condition. If your gambling habits have become a burden for you or the people around you, help is available.
Alberta Alcohol and Drug Abuse Commission Helpline
1-866-332-2322
British Columbia Problem Gambling Information and Referral Service
1-888-795-6111
Manitoba Gambling Helpline
1-800-463-1554
New Brunswick Problem Gamblers Hotline
1-800-461-1234
Newfoundland and Labrador Helpline
1-888-899-4357
Nova Scotia Toll-Free Gambling Helpline
1-888-347-8888
Nunavut Kamatsiaqtut Helpline
1-800-265-3333
Ontario Problem Gambling Helpline
1-888-230-3505
Prince Edward Island Gambling Addiction Treatment Program
1-888-299-8399
Québec – Gambling Help and Referral
(514) 527-0140 Montreal and surrounding area
1-800-461-0140 and 1-866-767-5389 throughout province
Saskatchewan Problem Gambling Helpline
1-800-306-6789
Sources: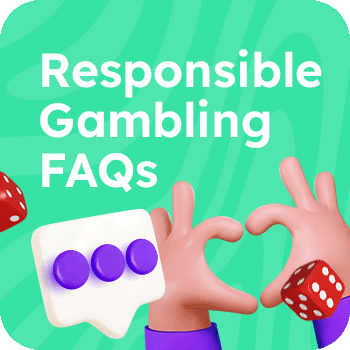 Questions about Responsible Gambling
Can I take a break from gambling?
Yes. Gambling should only be considered a source of entertainment and never be stressful or affect your personal or professional life.
If this begins to happen, then it may be a warning sign that you need to take a break from gambling. You can do this by setting a cooling-off period, which will freeze your account for anywhere from 1 to 30 days, during which time you will not receive any promotions either. Another option is self-exclusion which allows players to shut down their account for longer periods of time, generally 6 months to a year or even permanently.
Can I limit my deposits?
Absolutely. Most reputable online casinos provide the option to cap the amount of cash you deposit into your account as well as setting other limits too, such as how much you wager and the length of your gaming session.
This is a great way to help you set a budget and maintain better control over the amount you spend on online gaming.
Is gambling considered a mental illness?
Not exclusively. Compulsive gambling is considered to be an addictive disorder if it meets certain criteria. According to the Mayo Clinic, people who gamble compulsively often have substance abuse problems, personality disorders, depression or anxiety. The problems brought about by gambling addiction can only serve to exacerbate or make these existing conditions worse.
What can I do to prevent problem gambling?
If you believe that you have a gambling addiction, here are some ways that you can help yourself.
Develop better coping mechanisms. Many people become compulsive gamblers in an unhealthy attempt to manage other underlying problems in their lives. Healthier ways of managing this include exercise, practising relaxation techniques and taking up new hobbies.
Make sure you have a strong support network. In order to quit gambling, you need to have the support of friends and family, who will be there for you and help you stick to your decision. Find out if there is a Gamblers Anonymous group close to where you live, and reach out to people going through a similar experience.
Focus on your mental health. Gambling problems can be triggered or worsened by depression, stress, substance abuse, anxiety, and other mental health issues. Getting a handle on these problems will make it easier to shake a gambling addiction.
Seek help for your financial issues. Many people end up in the throes of gambling addiction whilst trying to shake off their debts. The odds are always stacked against you so it's far better to seek help with debts from a credit counselor instead.
Block the ads – If you're trying to avoid gambling then install Gamblock, PlayScan) on PCs or mobiles. This way you won't be tempted by advertising and offers.
What is Self-Exclusion?
Self-exclusion is the last option available to players when they feel they are no longer in control, it essentially blocks them from the casino site. When set up it means players will be refused service at the online casino from which they have self excluded usually for 3-6 months. However, permanent self-exclusions can also be set up.
How many people in Canada have a Gambling Problem?
Recent studies estimate that around half a million Canadians have indicated they have a problem with gambling. This includes both gambling online and going to land based casinos.
What is bad about gambling?
There's nothing wrong with gambling when done for fun and in moderation, but it needs to remain under control. It can quickly turn into a problem when it starts taking over your life.
How much money is the Gambling industry worth in Canada?
In Canada, the gambling industry generates $12.4 billion a year.
How much money do Canadians spend on gambling?
Studies estimate that the average household in Canada spends around $1,272 each year on gambling. This breaks down to around $100 each month.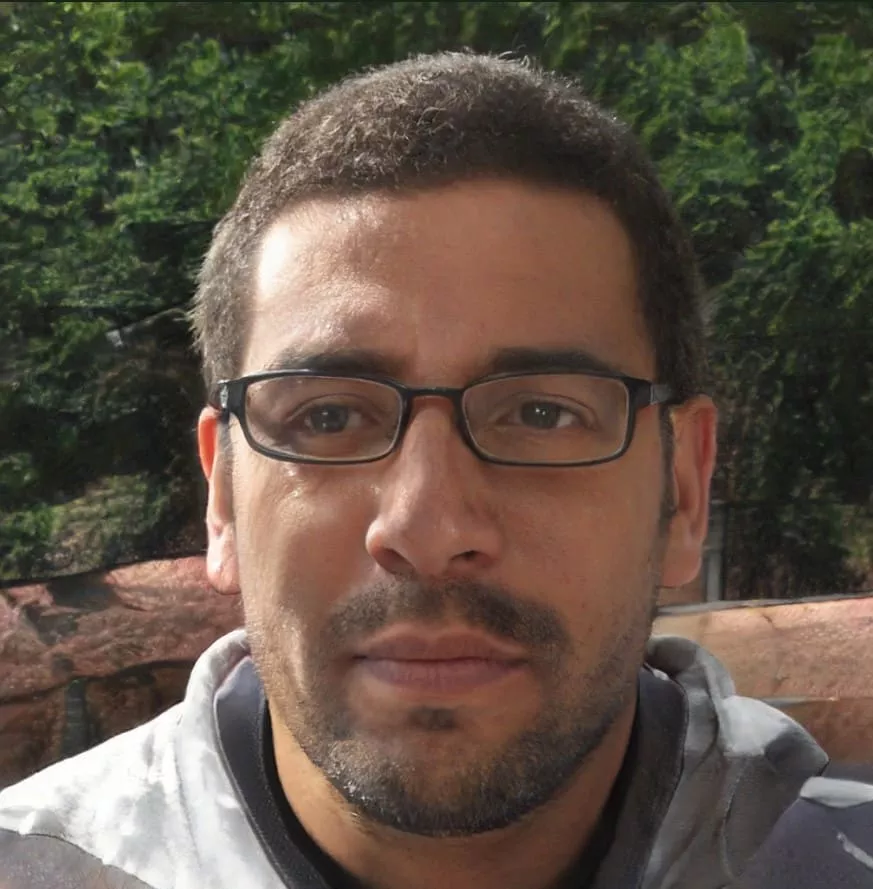 Adam is the founding father of the site and has been around since the very beginning. He started Playcasinos.ca out of a college dorm room in 2013 as a personal blog documenting his favorite slots and sharing his games expertise with the world. Since...
Read more about Adam Nadeau