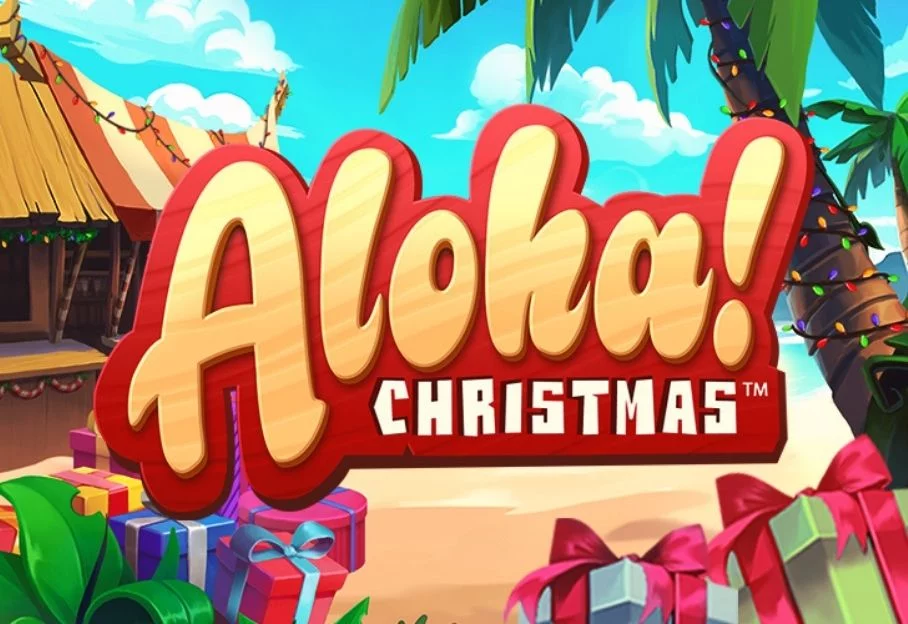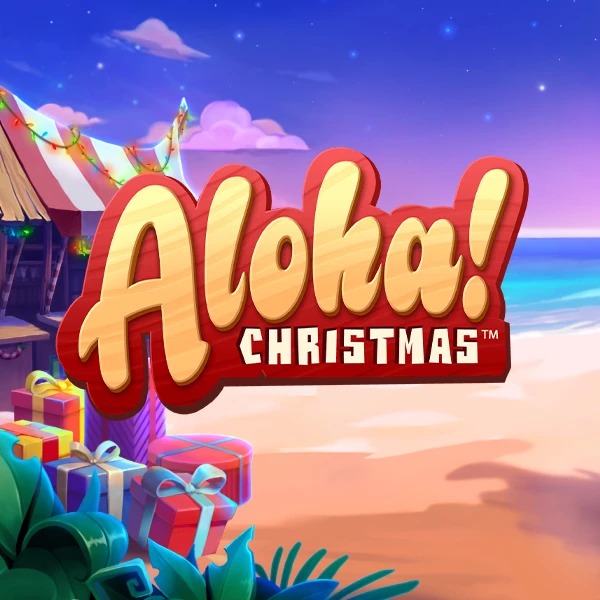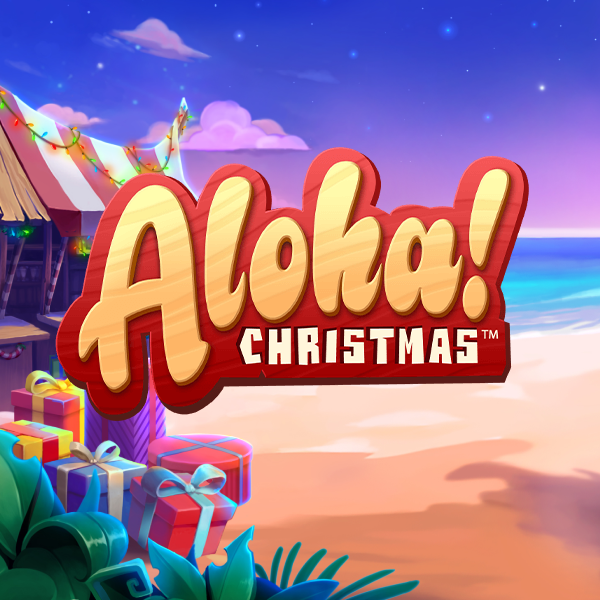 Aloha Christmas Pros and Cons
Pros
Take control over how you want to play your Free Spins: 10 spins with 2x, 3x, and 4x Multiplier Wilds OR 6 spins with 4x, 5x, or 7x Multiplier Wilds.
Mystery symbols in the main game can be turned into 2x, 3x, 4x, 5x, or 7x Multiplier Wilds to boost the winnings of qualifying clusters.
Cons
The RTP has been dropped by 0.42% from the original Aloha! Cluster Pays which makes it a bit more volatile but without the seriously big hits.
According to NetEnt, it should be possible to hit wins of 5,000x on a single spin. When the game was tested for 204 billion simulated spins, this didn't happen once.
About Aloha Christmas Slot
Aloha Christmas slot, huh? So in 2010, NetEnt gave us the Avalanche feature (cascading reels) in Gonzo's Quest and in 2016 they released Aloha Cluster Pays, the first ever with this innovative function. Leading the charge is never an easy task, especially when there's a ton of pressure to constantly come up with new ideas that will take your games to the next level.
So you can imagine our disappointment when we got our hands on the game sheet for Aloha Christmas and saw that it looks pretty much exactly like its predecessor from 4 years ago. The higher value symbols have been decked out with Santa hats and beards, a few Christmas presents have been stacked to the left of the reels and the large Tiki to the right has been given Santa hat, and his Hawaiian lei has been swapped for a Christmas wreath. WTF!?
No one at NetEnt bent over backwards when it comes to the visuals of this slot, and let's be honest – Hawaii is not exactly synonymous with Christmas. But it could have been nice to see a little more effort. Still, let's take a closer look at what goes on behind the scenes.
What is the theme of Aloha Christmas slot?
Game providers release holiday-themed slots every year to bank on players' desire to feel a little more Christmassy at home when they hope to win enough cash to buy that golden jet ski or diamond shoes. It came as quite a surprise that NetEnt would go through their vast library of games and decide to give Aloha! Cluster Pays, probably their least Christmassy slot, a makeover.
As we all know the festive season is about an unhealthy amount of food at grandma's house while people crazy enough to push through meters of ice stop outside to sing a Christmas carol or two. It's not a holiday for hanging ten on a ten-foot wave or catching a tube while trying to avoid shark attacks.
Adding a few Christmas decorations to a Hawaiian-themed slot is simply weird. How about next year we get a Christmas edition of Starburst? You can call it Starballs and change all the stars for balls. You're welcome, NetEnt.
How to play Aloha Christmas slot
To be fair, we've been dumping an awful lot of unpleasantries all over this slot so far, but there are a few things to be said in this game's favour in this section. It's always nice to feel like you have more control over the outcome when you're playing slots, and since you get to pick which Free Spins feature to play once you hit 3 or more Free Spins symbols, this is a nice touch.
Still, cluster pays is a rather clunky way to hit winning spins. Especially when you have to have at least 9 symbols in a cluster to win. On a 6×6 grid that equates to 25% of the screen. And this can be a tad frustrating from time to time when symbols are off by a fraction, meaning you don't win.
This is what you should be looking for when you're playing Aloha! Christmas.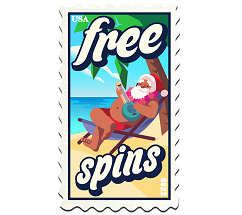 Free Spin Scatters
Hit 3 of these and choose to play 10 spins with 2x, 3x, and 4x Multiplier Wilds OR 6 spins with 4x, 5x, and 7x Multiplier wilds. If you manage to land 4, 5, or 6 Free Spins Scatters, you'll also get a cash prize of 10x, 25x, and 50x your bet, respectively. Every three Starfish symbols you collect during Free Spins will net you an additional 2 spins.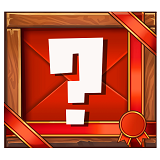 Multiplier Wilds
In the main game and during Free Spins, Mystery symbols marked simply ? can appear anywhere on the reels to form clusters or become part of winning clusters. One of these symbols can turn into a Multiplier Wild and boost the winnings of a cluster by up to 7x.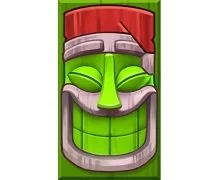 Sticky Win Re-Spins
These bonus spins are only available in the main game and happen randomly. All matching symbols in a winning cluster are locked in position and the remaining positions spin again until no more matching symbols are added to the cluster or the winning cluster covers the entire screen. A Multiplier from 1x to 7x is applied after the Sticky Win Re-spins are finished.
What is the RTP on Aloha Christmas slot?
For a slot with medium volatility and an RTP of 96%, it doesn't feel like winning spins are coming in fast enough. It's also pretty strange that NetEnt would include that it's possible to hit winning spins of 5,000x when it didn't happen once on 204 billion spins. Maybe they should have spun it 204 billion and 1 spin…
Let's do our own maths here and see what we can get to. A winning cluster of more than 22 of the highest paying symbol pays 2500x. If this would happen during a Sticky Win Re-spins with a 7x win multiplier… A well… You'd probably have to spin more than 204 billions spins to see that payout. Please send us a screenshot if you hit it.
Should I play Aloha Christmas slot?
It is a better game than its predecessor Aloha! Cluster Pays. We'll give it that. The possibility to choose Free Spins feature and adding Multiplier Wilds to the Mystery symbols is definitely an upgrade. In and of itself it's not a bad game. Perhaps we've been a little unfair to Aloha! Christmas because it's the last game in NetEnt's catalogue that needs a makeover for the holidays.
Games with a medium volatility are difficult to play. It's pretty heart-breaking to watch your bankroll wither away over a couple of hours without any real chance of hitting something big. There are better games out there in general and Christmassy ones in particular. You can do better NetEnt! We know you can. If you run out of creativity for Christmas 2021, contact us and let's discuss Starballs.
Other slots like Aloha Christmas