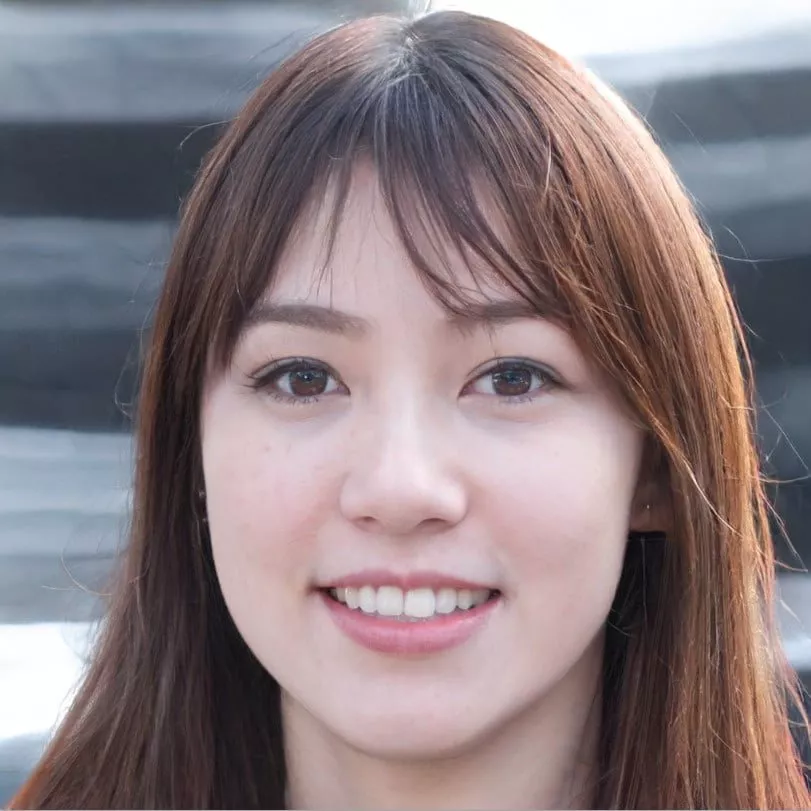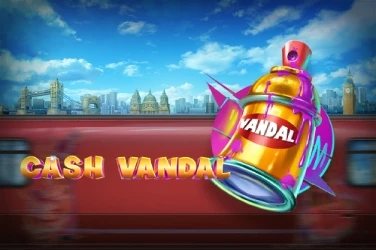 Software Provider
Play n GO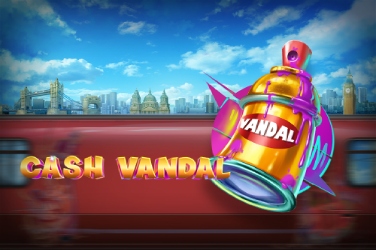 About Cash Vandal Slot
How about a tour around some of the world's major cities? See the sights, vandalize some public property and have an all round swell time. The new slot concept from Play'n GO is all about some streetwise fun, where you can bandy around Europe, spray can in hand. Are they running out of ideas? Perhaps. But I decided to go into this one with an open mind. After all, as a high volatility slot with an RTP of 9.47%, it deserved the basic right of a fair trial.
So how did my foray into minor felonies fare?
Cash Vandal Theme and Background
Cash Vandal has a definite urban, gritty theme. Packed with big city grime and brash color. Cash Vandal capitalizes on the buzz surrounding the likes of Banksy, who managed to convert plain old vandalism into multi million dollar art. Each to their own I say. This new slot from Play 'n GO takes on this trendy theme in an enjoyable, cosmopolitian way, touring you around the street art capitals of London, Berlin and Paris.
You travel around in a grimy subway carriage, and a small icon at the top of the grid depicts an iconic city landmark, letting you know which city you're currently in. These are the Eiffel Tower for Paris, London Bridge for London and Brandenburg Gate for Berlin. The back drop also changes to depict the skyline of the designated city, which is quite a nice touch and makes for a non static background. Across the reels are the usual symbols of various fruits and diamonds, remastered to appear as though they've been crafted with a spray can. The carriage doors also change, graffitied with images appropriate to the city you're in. It's a smart feature by the game designers, as I found myself playing longer than usual, curious to view the changes for each city.
Cash Vandal Gameplay
Spray painted Wilds, golden spray cans and bonus rounds that zip you across to new cities once you're ready for a fresh canvas. The bright lights and busy graphics can make things a little confusing, but fear not, here's a little breakdown of what this slot has to offer.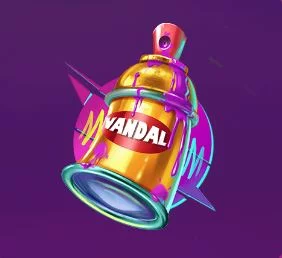 Wilds
The Wilds in Cash Vandal are spelled out in garish graffiti across the reels. These can substitute for any symbol except for the Scatter. You'll be pleased to land a few of these because they pay out a rather generous 50 times your bet if you land four on a payline.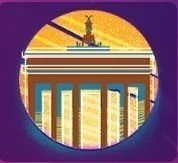 Re-Spins
Cash Vandal is a little different because it's not just about the number of matching symbols, your win is also dictated by which reels your symbols land on. The golden spray can acts as the Scatter, and if you land it on reel 4, that reel will lock as the remaining reels re-spin. If the Scatters land on reel 4 and other reels, you'll have the pleasure of activating the City feature.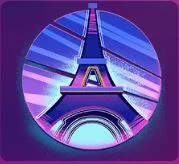 City Feature
As mentioned, the City feature kicks into gear when the Scatter lands on reel 4 and any other reel. You'll get an extra free spin, reel 4 will transform into a fully stacked Wild and your subway carriage will shoot off to one of three cities, each with their own modifier.
London – Between 2 and 9 mystery symbols will be added to reels 1, 2 and 3. Once you spin the mystery symbol is revealed and your winnings are tallied.
Paris – En Paris reels 1 and 2 are synchronized by a 2×2 Mega symbol that connects both reels.
Berlin – And my personal favorite, visiting this city means two or three Wild symbols are added to reels 1, 2 and sometimes 3.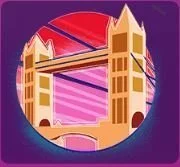 Free Spins
Take advantage of these free rolls when you land a spray can on reel 4 and a couple more on any other reel. If two land, you'll get 5 spins, but land three and you'll get 10 spins. This feature can be re-triggered indefinitely so long as you keep landing those spray cans.
Cash Vandal Payouts and Wagering Limits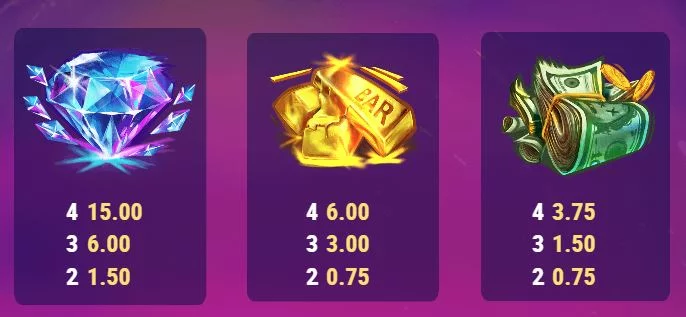 As with almost every slot, your bet is placed using the buttons at the base of the grid, so you can switch up your wager based on how your luck is faring. Your bets can range between anything from 0.10 up to 100, depending how many spins you want for your money.
Cash Vandal can seem a little frustrating initially, because the pay outs from the base game along can seem a little meager. But don't let that put you off because the real value kicks in in once you get stuck in to the bonus features. Free spins are a real coup in this game because once you land these they could potentially be re-triggered indefinitely resulting in a glorious cascade of coin — well, up to 5,000x your bet. If you're betting the maximum that could mean seriously big winnings. And with an RTP of 96.47% you're on a pretty level playing field with the majority of slots if you're sort of player to play long term.
Slots similar to Cash Vandal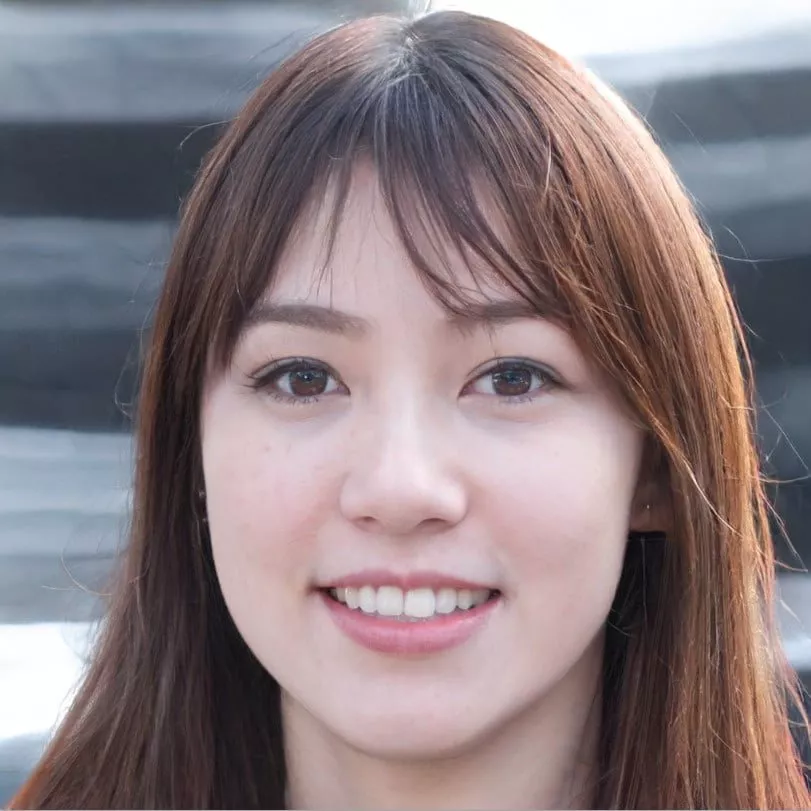 Born and raised in Toronto, Geraldine is a proud Asian-Canadian writer with a passion for storytelling and a deep love of casino games. After earning her degree in English Literature from the University of Guelph, she began her career as a freelance ...
Read more about Geraldine Nguyen