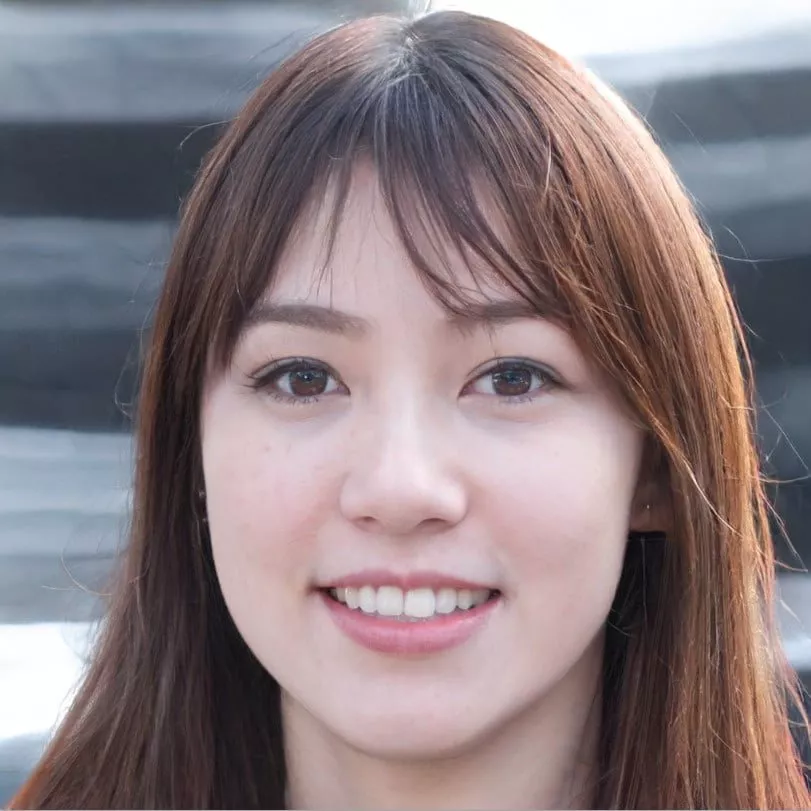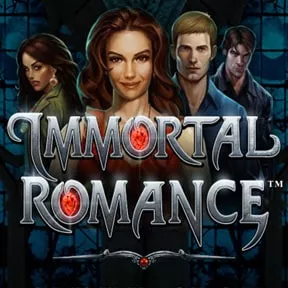 Software Provider
Microgaming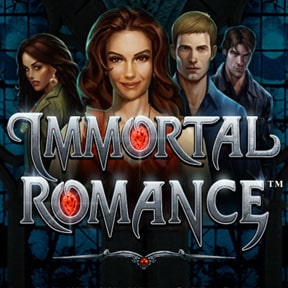 Immortal Romance Pros and Cons
Pros
Intricate storyline makes the bonus game even more fascinating.
Loads of opportunities to get free spins, and the free spins can be re-triggered.
High-end paytable.
Cons
Limited betting options: coin value for each spin is automatically multiplied 30x.
Main game doesn't have very high payouts.
Can be difficult to get to the higher levels of the bonus game, where the big wins are.
About Immortal Romance Slot
The Immortal Romance slot from Microgaming is an exciting gothic romance adventure filled with mystery and intrigue. The complex story-line of the slot alone is enough to make us like this slot, but it also comes with an amazing free spins bonus round. Said bonus round comes with 4 different levels, each awarding the player an increasing number of free spins.
Immortal Romance has an average 5 reels, but an extraordinary 243 ways of winning. Even though it's a medium volatility slot, it has a great amount of special features that keep game-play fun and engaging. The best part? The huge 3 million coin max payout. If you want to learn more about the payouts and features of this Immortal Romance slot, read on for the full review.
Immortal Romance Theme and Background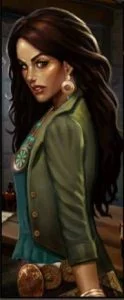 Immortal Romance is like the adult version of Twilight, or the gothic version of Clue. It has four main characters: Amber, Troy, Michael, Sarah. The journey through the four levels of the Chamber of Spins bonus game uncovers secret parts of their lives and relationships. It brings the players one step closer to unveiling the full truth. But, just what is that truth?
The story starts with Amber (image to the right), a descendant from a line of Caribbean witches who possess supernatural powers. Sarah is her ordinary mortal friend (or so it seems) from childhood, who falls in love with Michael – a vampire. Sarah doesn't know that, because Michael is disguised as a genetics professor. Amber, being a caring and protective friend, threatens Michael that if he comes close to her, she'll inflict some serious damage.
Sadly, her plans are thwarted by Troy – another immortal vampire born in the early 19th century from Hungarian aristocracy. Troy throws Amber for a loop, because he develops an interest in her. This guy's bio labels him as a 'vampire playboy' – no joke.
There's some extra plot thrown in here and there, but at the final level you'll discover that – shock! horror! gasp! – Sarah isn't exactly 100% human herself. If you care enough, you can read up about each character's individual story in the paytable.
The tone of the overall slot is very dark, and the graphics are some of the better ones that Microgaming has produced. The narrative touch is definitely a bonus to this slot, because it does essentially circle around the Chamber of Spins bonus game. It's very similar to another Microgaming slot, Thunderstruck II, in this way but with higher payouts. Still, as with most great slots, it's the gameplay that makes this slot a success more than the graphics and storyline.
Immortal Romance Gameplay
There aren't a crazy amount of special features in the Immortal Romance slot, but the ones that it does have can be very lucrative for the players. It has all the normal aspects of a video slot, like Wilds and Scatters, but the most unique and special part about this slot is the bonus game. It has four levels, one for each character, which bring with them different amounts of free spins and different special features. For a more detailed description of what each level brings to the table, check out the below sections.
Keep in mind that Immortal Romance has 243 ways to win, not so much fixed paylines. 'Way wins' are basically awarded for left to right adjacent symbol combinations, there aren't any 'patterns' or 'combos' which you have to hit to get winnings.
To find out more about how each feature works, click on the sections below.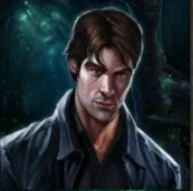 Wilds
The wilds in this slot are denoted by the 'Immortal Romance' symbol. Aside from acting as a wild, it's also a multiplier symbol which doubles the payout of any combo it completes. As usual, it can substitute all other symbols except for the scatter symbol.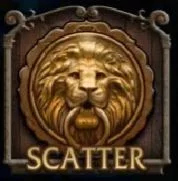 Scatters
This symbol is the one that looks like a lion door knocker. It three show up on the reels in the main game, it'll activate the Chamber of Spins bonus round.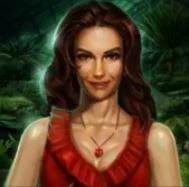 Wild Desire Feature
This feature is triggered completely at random, and it turns whichever reels into wild reels. This can happen to all the 5 reels at once – which is why some players say that this feature is the most profitable in the entire slot if you're lucky enough. During the Wild Desire feature, obviously, the Immortal Romance symbol (wild) and Knocker Scatter cannot show up since the reels are entirely wild.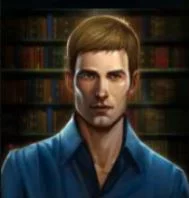 The Chamber of Spins
The Chamber of Spins is triggered by landing 3 or more Knocker Scatters on the reels. Like we said, each level corresponds to a different character. Each levels has its respective special feature and number of free spins. The catch is this – in order to advance from one level to the next, you need to activate the level before a set number of times. So, for example, in order to trigger the first level, Amber, you only need to land three scatters once. But, if you want to move onto Troy, you need to have triggered the Amber round five times. It takes a lot of luck and persistence to get there, so make sure you keep your bankroll in tight check.
Amber
The Amber levels comes with an automatic 10 free spins. All wins during these free spins are multiplied by 5. The great thing about this round is that the free spins can be re-activated: if 3 or more Knocker scatters show up again on the reels, you'll have the extra free spins added to your round.
Troy
The Troy round is triggered only when you've triggered the Amber level five times already. It comes with 15 free spins, and a Vampire Bat feature. Any win will trigger this special feature, in which a random symbol is transformed into a wild multiplier symbol. This wild multiplier can award up to 6x the payout of any combo that it completes as a wild. In the case of this level, the bonus game cannot be re-triggered during the free spins round.
Michael
Michael is unlocked after the bonus game is triggered 10 times. It'll grant the player an automatic 20 free spins and a rolling reels feature. We're not going to bother explaining how the rolling reels work, because it's too complicated and nobody really cares as long as it pays-off well. Which it does. It can give up to a 5x multiplier, and also additional free spins according to how many scatters appear on the reels. Unlike Amber, where you need to get a set of 3 scatters, in Michael each scatter counts as a free spin. So 1 scatter = 1 free spin, 2 scatters = 2 free spins, and so on up till 5 scatters = 5 free spins.
Sarah
Unlocked after 15 triggers, this is the ultimate round. It gives out 25 free spins and comes with an exclusive 'Wild Vine' symbol. If the Wild Vine symbol shows up on reel 3 during the bonus round, it'll transform up to 14 other normal symbols into wilds. What's more, free spins can be re-activated during the bonus round itself. This is what makes the Sarah round the best, because the high volatility rate means it cashes out the most of the four rounds.
Immortal Romance Payouts and Wagering Limits
As with most Microgaming slots, the paytable of the Immortal Romance slot is at the higher end. Even the lowest symbols, with the lowest frequency combo of 3, still pay out 1 coin. The wild symbol pays out a max 300 coins, which is very generous for a main game symbol. Overall, this paytable should suit high-rollers and casual players alike, according to how much they bet per spin.
The RTP of this slot ranges between 96.01% and 96.86%. We suspect this is because there is a huge difference between the main game and the bonus game, which is a drawback to us. You're not going to win much from the main game alone, you have to cross your fingers and hope that you unlock the bonus game to get some real winnings. But, based solely on our experience of the slot, even the hit frequency of the bonus game isn't that high. You have to really bet low for a while until you unlock Amber, and unlock Troy as well. Once Troy is unlocked, you can start aiming a little higher.
Immortal Romance Final Verdict
We can see why this Immortal Romance slot is so popular among gamblers. It has a legitimately intriguing plot behind it, and the bonus game can score you some wicked big wins. But you have to really measure your strategy with this one, and keep an eye on your bankroll.
Overall, we're giving this slot a pretty high rating. The maximum payout and jackpot on this slot are just too huge to ignore. Question is, are you willing to fall into this dark tale of love and intrigue?
Slots similar to Immortal Romance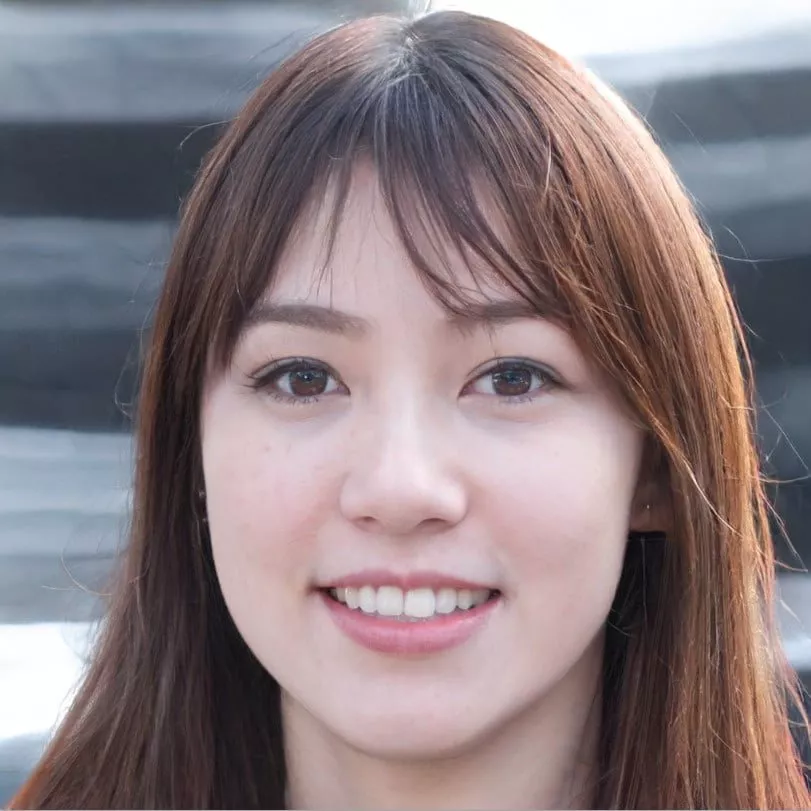 Born and raised in Toronto, Geraldine is a proud Asian-Canadian writer with a passion for storytelling and a deep love of casino games. After earning her degree in English Literature from the University of Guelph, she began her career as a freelance writer, eventually turning to writing about online casinos when she realized she could turn a hobby into a career. She is keen to share her knowledge and insights with readers through her no-nonsense reviews so that you can have the best possible online gaming experience. In her spare time, Geraldine can be found hanging out with her dachschund Frederick or making ceramics.