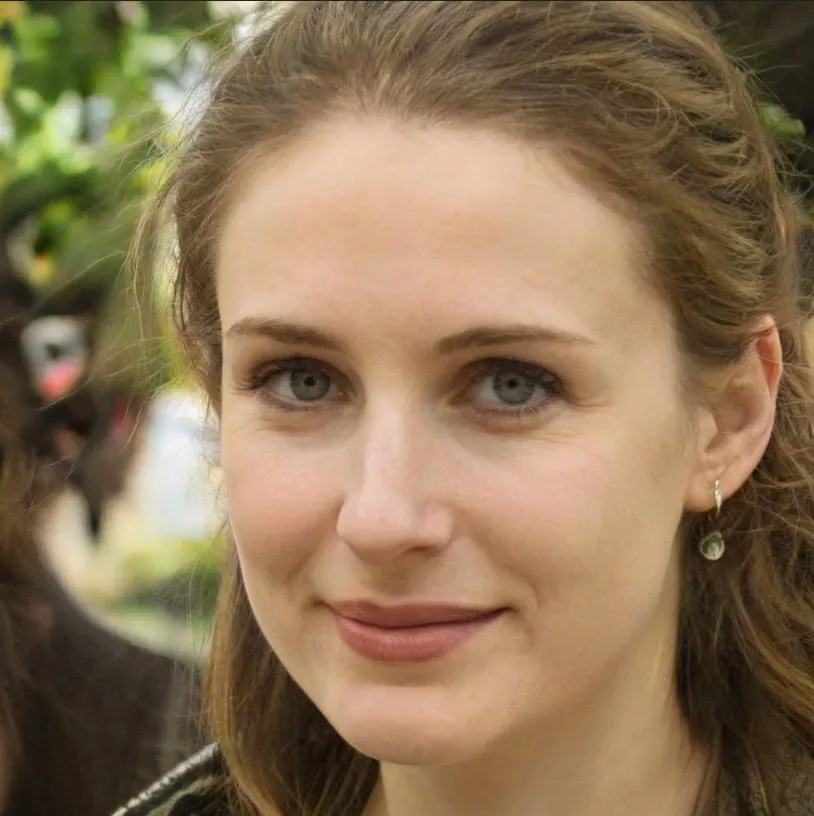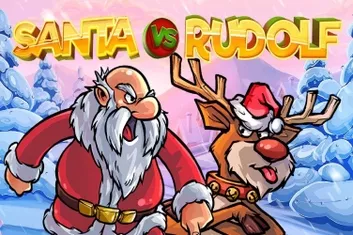 Santa vs Rudolf Pros and Cons
Pros
Extra spins can be triggered during the Free Spins bonus game
Multiple features keep this slot very entertaining
Both Walking Wilds can be re-triggered
Santa Vs Rudolf slot is available to players in Canada
Cons
There's no jackpot
Multipliers only go up to 4 x
Theme and graphics may be a bit too cartoony for some
About Santa vs Rudolf Slot
Santa vs Rudolf is a 5-reel slot from NetEnt that comes with 20 fixed paylines. As the title suggests, this game is built for the Christmas season, pandering to players hoping to bring in some holiday shopping cash. It's a feature-packed slot that pays out both ways, and players can hope to trigger a series of Re-Spins, Free Spins, Wild substitutions, Walking Wilds and 2 Bonus Features to boot.
But does all of this add up to a very merry pay day? Read on to find out about this slot's odd theme, the way to trigger special features, and how you can get as close as possible to the average 1,000 x maximum prize.
Santa Vs Rudolf Theme and Background
Ladies and gentlemen, I warn you that this slot's a bit of an odd one. Santa vs Rudolf has adopted a highly childish storyline, the type of story you would read to children at bedtime, and applied it to a very adult slot.
Essentially Santa is getting ready for the Christmas season, but naughty Rudolf has stolen his hat. Of course he can't deliver gifts without this iconic accessory, so he's enlisted the help of us slot players to retrieve his red and white hat. Rudolf sticks his tongue out quite spitefully and Santa looks to be roaring with rage. The cutesy theme and angry subject matter are juxtaposed to add an extra layer of strangeness to this slot.
If you saying "huh?!" right now, you aren't alone. The design style is a little bit comic book, with a devious Rudolf and a very miffed Santa. They chase each other about the reels, and frequently collide to tussle.
The symbols are a selection of very Christmassy images including a reindeer collar, a sleigh, a sack of gifts, a wish list, a reindeer snow globe, and 2 different Wilds (one for Santa and one for Rudolf). Joining these images are an A, K, Q, J, and 10, all nicely crafted from red and white striped candy canes. Despite the cheerful theme, the slot isn't overly bright; even the snowcapped backdrop looks to be set at night.
Santa Vs Rudolf Gameplay
Pour yourselves a cup of coffee readers, this slot comes with 4 main features and I've run through each one as briefly as possible below.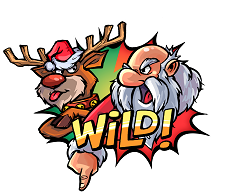 Walking Wilds
The Wilds characterized by Santa and Rudolf are both 'Walking Wilds'. These feature during the base game and Santa lands on reel 1, while Rudolf lands on reel 5. When a Santa Wild lands then you'll get 5 re-spins during which Santa will move one reel to the right for every spin. The same thing will happen when the Rudolf Wild lands, except that he'll move one reel to the left on every spin. If another Walking Wild lands during the re-spins the feature is re-triggered.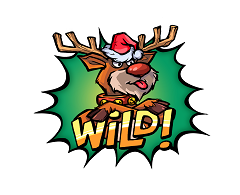 Free Spins
If both Walking Wilds (described above) are triggered at the same time then the Free Spins feature is activated. Players will be awarded 10 free spins that are kicked off on a new screen. Santa and Rudolf will face off angrily from opposite sides of the grid, and the battle over the hat will begin. The free spins are equipped with more Walking Wilds, which will give the player an additional 4 spins each time the land, up to a maximum of 30.


Santa's Gifts
This feature works in tandem with the free spins feature (described above). Keep your eyes on the two meters located at the top of the grid. The left meter is labelled 'Santa's Gifts', while the other is tagged 'Rudolf Spins'. You'll need to land each respective Wild 8 times to fill up the meter, which might take some doing. Once you succeed in fully charging a meter the corresponding bonus feature will be awarded at the end of the free spins:
Santa's Gifts: Players will be presented with three sets of five gifts. The first set is made up of five gift-wrapped boxes that could contain cash prizes, multipliers or a Santa hat. Players will need to click through the five gifts until they find the hat. Revealing this will take you to the next set where the hunt continues. At the end of the third set all the cash prizes uncovered are multiplied by all multipliers found, up to a maximum of 4 x.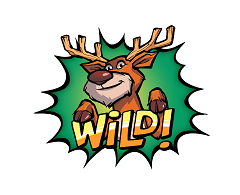 Rudolf Spins
This feature will give players 3 free spins during which Rudolf fires five wild symbols onto the reels at random. These are just basic Wilds, but they do allow players the opportunity to land some healthy wins.
Santa Vs Rudolf Payouts and Wagering Limits
This slot can be played on a fairly wide-ranging bet size, allowing players to pick a number they're comfortable with between 0.20 and 100. At the top end of this scale the slot's maximum prize is C$100,000. While this sounds fairly generous, I will remind players that accessing such a big win isn't a frequent occurrence.
Unsurprisingly, the lowest value symbols are the candy cane card royals which award anything from 3 x to 5 x your bet for a single five of a kind. This is higher than you get with many other slots' low value symbols. Mid-value symbols are the wish list, snow globe, collar, and gift sack. Land 5 of a kind of any of these and you'll get 5 x your bet twice over. Once from left to right and once from right to left, equaling 10x your stake. The sleigh symbol carries the most value, offering 25 x for 5 on a winning payline.
Santa Vs Rudolf Final Verdict
This slot isn't for everyone. Gameplay aside, the theme itself can be off-putting, and not just for those who aren't all that keen on Christmas. It's all a little silly and childish with a reindeer and elderly man chasing each other around the reels and bickering over a stolen hat.
But theme aside, the slot mechanics are quite engaging, with multiple features to keep you rooted to your seat. The multipliers are lower than I'd like, which restricts pay outs, and the top prize of 1,000 x isn't the most enticing. It's a game probably best suited to recreational players with smaller budgets who are in the mood for a little seasonal entertainment.
Slots similar to Santa Vs Rudolf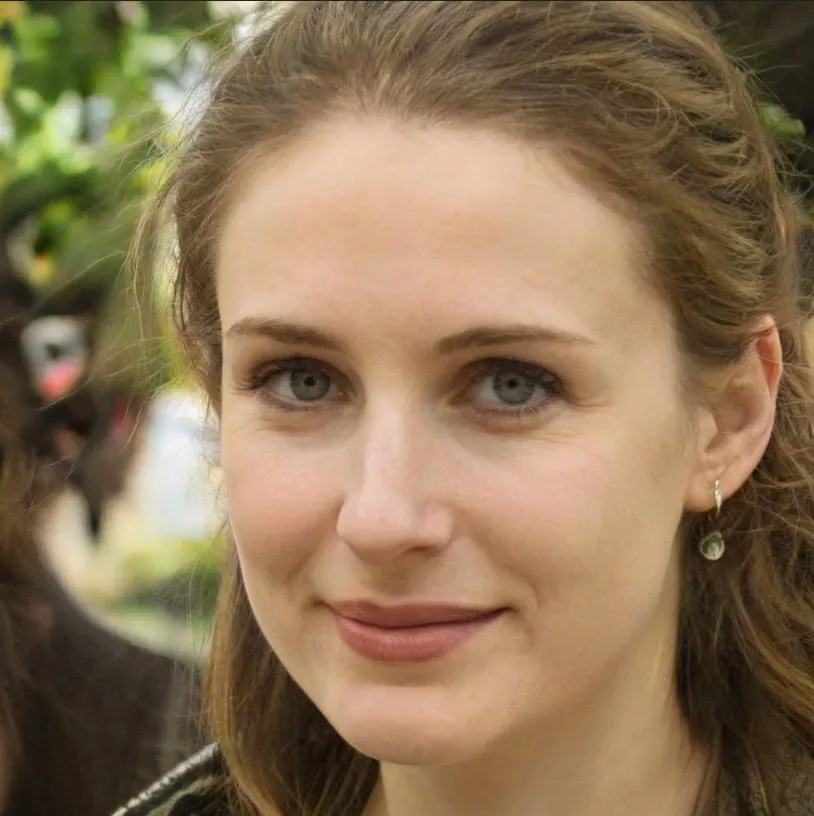 Marie Claire Graham
Author
Meet Marie-Claire Graham, a bubbly Canadian writer with a passion for all things casino. She graduated from Conestoga College with a degree in graphic design, and has been using her expertise to provide in-depth and engaging content on the exciting world of gambling. With a love for storytelling and a knack for breaking down complex topics, Marie-Claire is sure to keep you entertained and informed on all things casino. When she's not penning in-depth articles and reviews for Playcasinos.ca, Marie-Claire can be found exploring the great outdoors, playing tennis and trying new restaurants in Kitchener.