Slot Details
Game Features
freespins, jackpots, bonus rounds, recommended, hot
Pros
The free spins feature can reward players with additional free spins during the game mode.
The elements bonus can pay out instant wins of up to 200 times your stake.
There are a range of features that can be applied to the free spins mode.
Witchcraft Academy is available to players in Canada.
Cons
Free spins mode can be lost which can lead to some disappointment.
It can be hard to trigger the elements bonus game.
About Slot
Witchcraft Academy is a new slot from NetEnt that lets you take on the role of a witch or wizard. Taking a lot of influence from Harry Potter, Witchcraft Academy is a fun and vibrant slot that will cast its spell on you from the moment you begin playing. With wild spells and dangerous obstacles it will take you all the way from the school library all of the way down into the dungeon. No matter what your skill level you can grab a big win from Witchcraft Academy. Do you have what it takes to become the next grand witch or wizard? Then let Witchcraft Academy train you in the dark arts.
Witchcraft Academy is a 5 reel and 20 payline video slot. The 20 paylines offers plenty of chances for players to create winning lines. The wager range for Witchcraft Academy is between $0.20 and $200. This means that players on high budgets can engage with the game just as much as players on low budgets. It ensures that Witchcraft Academy is a game for everyone. The maximum win for Witchcraft Academy is up to 800 times your stake which means there is the chance to win $160,000. This is fully entrenched right in the middle range of payouts and is a reward that should entice most players. The RTP for Witchcraft Academy is a fairly generous 96.38%.
What's the story behind Witchcraft Academy slot?
Visually Witchcraft Academy has a mix of styles that stand it in good stead for its theme. Each symbol is drawn in a cartoon style that has an added tint of realism to it. The humans from the game are more realistic than any mythical creatures, which is where the mix of styles comes in. This helps the theme of the game to be adhered to well and makes sure that players are drawn right into the mythology and lore of the game. The background for Witchcraft Academy takes you directly into the library of the academy. It is here you can see the Harry Potter influence clearly and it really drives home the theme of the game. It makes sure that the symbols have a home that really sets the scene and makes sure that the player is fully immersed in the world.
How to play Witchcraft Academy
Witchcraft Academy is a standard video slot game that offers a wide range of features that make up what is expected of a video slot. Features like wild symbols, scatter symbols and free spins are all here to give Witchcraft Academy a game style that feels inherently comfortable.
What are the payouts and wagering limits in Witchcraft Academy?
The maximum wager for Witchcraft Academy is $200. This is near the high end of the market and allows high budget players the chance to really sink their teeth into the game. The minimum wager for Witchcraft Academy is $0.20. This is slightly higher than some other minimum wagers on the market but is still low enough to allow most players the chance to engage with the game. The maximum payout for Witchcraft Academy is up to 800 times your stake which offers a potential win of $160,000. This is a generous win that will attract higher rolling players. The RTP of 96.38% is slightly above the market average which gives players a good chance to earn a win from Witchcraft Academy.
What's the final word on Witchcraft Academy?
The visuals for Witchcraft Academy evoke thoughts of Harry Potter from the moment you begin to play. It has a very strong theme that runs through it constantly. This helps to make the game more immersive and keeps players connected with the game. The base game for Witchcraft Academy is pretty standard for most video slots. It doesn't offer too much by way of innovation, however the bonus features do make up for this. The elements bonus feature allows players to earn instant wins as well as bonuses for the free spins mode which offers a large amount of engagement and excitement. If the base game was a little more engaging Witchcraft Academy would be one of the best games around.
Play now at these online casinos
Similar Slots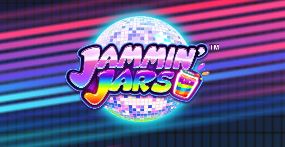 Jammin' Jars
Push Gaming
Jammin' Jars is a cascading slot from Push Gaming. Offering a wide range of enjoyable p...
Play for Free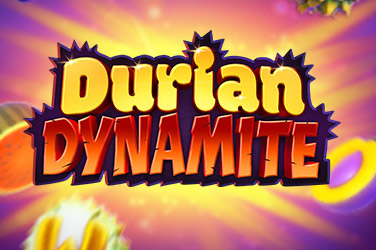 Durian Dynamite
Quickspin
Let's have a look at a slot that really shows how to transport classic fruit slots into...
Play for Free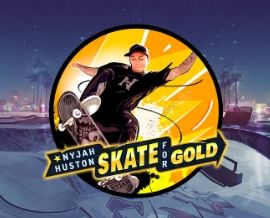 Nyjah Huston Skate for Gold
If you're diehard skateboarding fan you'll like this title. Nyjah Huston Sk...
Play for Free