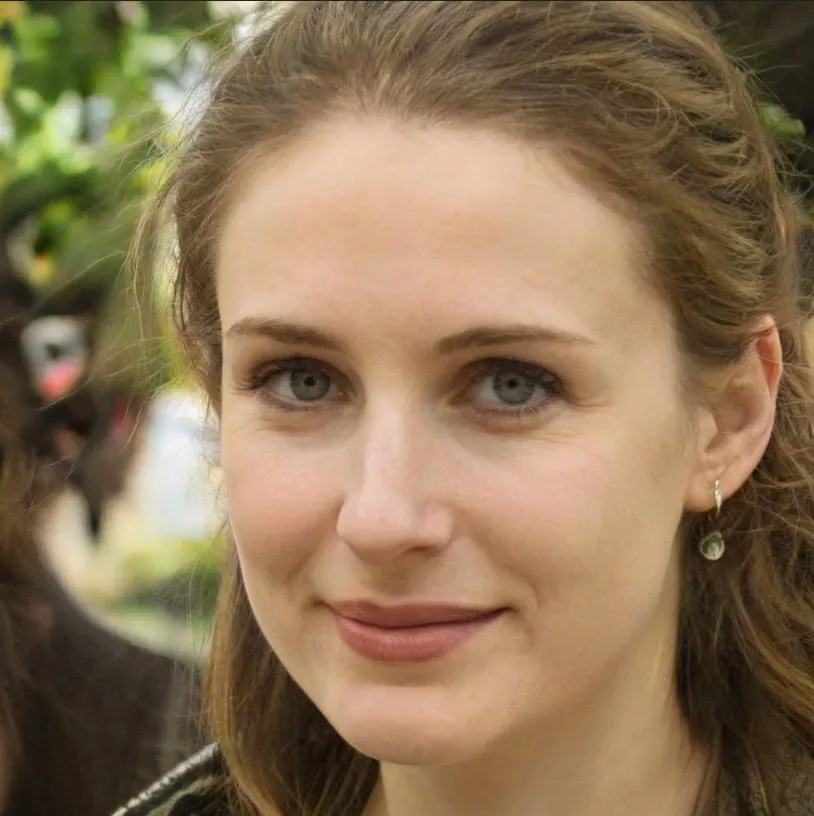 Basic Poker Strategy – How to Play Poker
The game starts with each player being dealt some cards. The number of cards you get depends on the type of poker you are playing. In the most common type of poker, called "Texas Hold'em," each player gets two cards.
Then, a round of betting starts. Players can either bet some money, or "fold" and stop playing the round.
After the first round of betting, more cards are dealt face up in the middle of the table. These are called "community cards" and can be used by any player to make their hand.
Another round of betting happens, and then more community cards are dealt. This process repeats until all the cards have been dealt.
At the end of the game, players show their cards to see who has the best hand. The player with the best hand wins the game and the money that has been bet.
What's the best casino to play poker online?
Which site you decide to go with will largely depend on your ambitions and expectations. For example, are you playing for fun, for the social interaction or to achieve the biggest wins possible? Do you consider yourself an amateur enthusiast or a downright pro? There are also things you should always screen for, regardless of your mindset, to keep you as safe as possible when you play poker online. The following are a list of things to think about to help you zone in on the right poker site for you.
What to look for in an online poker site
Reputation and customer support
Go with a well-known site. Sometimes you'll find obscure poker sites based in even more obscure locations offering bonuses and rake-back deals of your dreams. Come to cash out and you'll be hit with so much red tape you'll never see a penny. On the other hand, the bigger, more established sites have a reputation to look after, which means you'll be treated fairly. Make sure the site you choose has a gambling license and check that your browser tags it as a secure site. Customer support is another big one. If a problem arises (and don't they always?) you want to know you can communicate with some one quickly and easily. I'm a big fan of live chat, but failing that do a little research and find out what other people have to say about the site's communication with players.
Competition level
Now this one is all about personal preference. Do you like to be challenged or do you prefer easy pickings for smaller wins? Those you share your table with will determine the style in which you play. The lower the competition, the easier it will be to win long term. Therefore it follows that the higher the competition the harder it will be. Ideally you get a nice mix of players at your table because the better ones will help you improve your game, and the weaker ones will let you scoop up on a few hands. Also consider that some rooms might be soft in tournaments but tougher competition in other formats, so you should scope all this out ahead. Think carefully about your ability level as well as your strategy before you enter an online poker room.
First deposit bonuses
You should always opt for a head start if you're given the choice. And with the fierce competition in online poker out there, you're bound to be inundated with all sorts of first-timer benefits. So if a site is excited to have you, allow them wine and dine you, and be sure to take your time. Scout around the best sites and compare sign up bonuses to maximize on your winnings. Bonus offers can range from 50% to 200%, and obviously bigger is better but it's not always the only consideration.
Take a look at what the maximum bonus will be on these offers. Often you'll find they're limited to about C$100 or C$200, which is perfectly fine if you plan to play low stakes. But if you're in it for the bigger wins, then look out for higher bonuses that set limits at about C$500 or C$1,000. Lastly, and it's a big one, check out the wagering requirement conditions attached to your bonus. Depending on the conditions, an offer could be worth anywhere between 10% to 50% of your rake-back. Some poker rooms will give you 30 days to clear your bonus and others up to 90. If you're a less frequent player who mainly enters low stakes games then you should aim for the best clearing rate.
Poker game variety
Are you a strict Texas or Omaha? Or do you prefer to mix it up? Not all sites will offer a selection of poker games so check this out before you deposit your buy in. You might find a particular style isn't for you or you get bored easily and like to switch things up. A decent site should also offer the opportunity to enter various tournaments and new styles of poker such as fast-fold poker and Spin and Go. You should consider the whole buffet before making up your mind.
That online poker traffic
Again this one depends on how serious you are about poker. If you're looking to commit to regular play, then poker traffic becomes very important. You should be searching for poker rooms that have enough active tables during peak hours. It's not hard to find this out. As a rule of thumb, the more popular sites will always host the most action. Most poker rooms will tell you the count of active players, so just have a quick peek.
Ways to pay and play
There's nothing that gets in the way of your good run worse than stalled deposits and withdrawals. PayPal is one of the safest bets, although not always available. Failing that, your online poker site absolutely must offer a good selection of popular providers, from debit cards to credit cards, e-wallets and money transfers. You need to feel comfortable about where you're leaving your information and temporarily holding your money.
Are Online Poker Sites Safe?
As with anything else in life, you'll find both the good and the bad. Are there dodgy online poker sites out there? Most definitely. But there are also completely legitimate dedicated poker sites readily available that you can trust completely. The trick is identifying these and not falling into the trap of going for that too good to be true offer. Do your research and be smart.
Best New Casinos to Play Poker Online for Real Money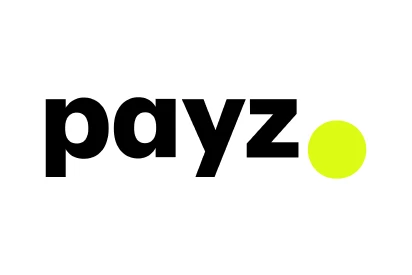 How to win at online poker
You'll find a lot of tips out there, and who knows which is the best advice to follow right? Well, I had a couple chats with some long time pro poker players to gather up their top five must do's if you want to play your online poker best. You're welcome. Here they are:
1. If you're playing real money poker, bankroll management consistently comes up as the number one tip to master for online poker players. In the simplest terms, your poker bankroll is the amount of money you have set aside for poker. This doesn't include money you have in your bank account for bills and your mortgage, nor does it include any money you're expecting to get in the future.
2. Think like your opponent. If you can't start to analyze how the other people in the poker room think, then there's no way you've got a winning strategy on your hands. Observe the way your opponents play, when they fold, bluff and raise. This will give you strong insight moving forward.
3. The multi-hand play is super enthralling although it could deplete your budget a lot quicker and a great mid-way might be to play no more than ten hands at a time as multi-hand versions often lead to reduced payouts of winning hands.
4. Always play in position, and only deviate from this when you absolutely must.
5. Get in the right headspace. Focus on your strategy and avoid distractions when you're playing
6. Don't get cocky, make sure you keep training and stay up to date with what the top players are doing. Poker is an extremely popular and competitive sport, if you're not keeping your eye on the ball, you've suddenly become the fish at the table. Watch what the best players out there are doing. A really helpful way to do this is to watch them play on Twitch to learn how they think through hands.
7. Although skill is required, online poker is still a game of chance that should be enjoyed as such. Chasing wins is not recommended. Always play responsibly.
Which Casinos Have The Best Online Poker Bonuses?
Every single site that offers online poker will advertise the best bonuses they have to offer. But if you're looking to make a quick comparison across the board, and the actual site doesn't matter to you, a quick Google search should do the trick. You'll find sites dedicated to listing the best bonuses out there, so it's easy to take your pick. But remember, as we talked about above, the best offer isn't always the biggest bonus!
How to claim an online poker bonus
This may possibly vary from site to site but poker bonuses are usually applied in one of two ways. The first way is that it's automatically added to your account once you sign up, make your first deposit or fulfil any other requirement that's necessary. Alternatively, the bonus is advertised with a special code, which you'll be prompted to enter during the sign up or deposit process. Both are extremely straightforward, so no cause for confusion there!
Wagering requirements for online poker bonuses
We talked about this above when we discussed first deposit bonuses. Wagering requirements are essentially how much you have to play before you can cash out on your bonus. The timeframe you're given to meet your requirement isn't always the same, and the rules and requirements will vary from site to site. Obviously the easier it is to meet your wagering requirements the faster you can reap the rewards and cash out, but you'll have to make this decision based on how often you log in to play a few hands.
Can you play real money poker online?
Of course you can. Most sites offer you both play money and real money options. Once you're done practising on play money games, unless you were born ready to sit in with the high rollers, you can instantly jump onto the real deal after funding your account.
Are Online Poker Sites Rigged?
This is a fair question, and one asked by many players. The occasional scandal involving an online poker site has led many people to think that all poker sites are rigged. And it really doesn't help that in our age of bots and mass organized gambling, everything starts to all feel a little too, well, automated.
Additionally, online pokers sites deals hands up to three times faster than a live poker game. Once you start to consider the immense competition out there when it comes to online poker, it's not surprising if you also start to wonder about the unfair online casino edge. It can feel like making decent winnings with online poker is all a bit of a pipe dream. So what's the reality?
Legitimate, licensed online poker sites are not rigged. Sometimes hitting a losing streak, bad beat or getting really unlucky a few times in a row can make it feel that way, but that's just the nature of the game my friend. You gotta take the bad with the good!
What are the different kinds of online poker?
| | |
| --- | --- |
| JACKS OR BETTER | The most standard version of video poker is Jacks or Better. The game features a multitude of combo opportunities following standard hand rankings in poker. The minimum combination requirement is a pair of Jacks or higher. The maximum payout is awarded when a hand produces a combination consisting of a royal flush. The payout rate offered in Jacks or Better video poker is 95.54%, which is actually much higher than RTP percentages offered in most video slots. |
| TENS OR BETTER | Tens or Better video poker is not as popular as the Jacks or Better video poker version. It offers payouts for lower combinations and players have the option to accept lower payouts for bigger combinations or to aim for more significant combinations in order to enjoy advanced rewards. |
| JOKER POKER | Joker Poker video poker offers an added benefit via added Joker cards during play. Like playing with a deck of 52 cards, the game allows the two jokers to be included. This tremendously increases players' chances to complete hand combinations. The game is essentially the same as Jacks or Better although the paytable is slightly different. |
| BONUS POKER | Another game based on the same principals as Jacks or Better is Bonus Poker, which offers higher payouts for four of a kind combinations. For players this means a change to enjoy increased payouts. |
| ALL AMERICAN | All American video poker offers increased payouts for a hand revealing a straight or flush although the game is also very close to Jacks or Better. It also offers slightly lower rewards for two pairs and full house combinations. |
| DOUBLE BONUS POKER | Similar to Bonus Poker, Double Bonus Poker includes higher rewards for four of the same kind hands, especially when aces are involved. During play, players require jacks or better for a win, although your bet is matched for 2 pair combinations. |
| DEUCES WILD | Deuces Wild is similar to Joker Poker. The one difference is that instead of adding additional joker cards, the game transforms all the 2 cards to wilds. The wild 2's have the same powerful ability as what a joker has. Meaning, it can replace other cards in order to complete a hand combination. The difference is that in Deuces Wild there are four wilds available, which is the reason why the paytable is modified in several ways. The lowest combination requirement being three of a kind, while Deuces Wild has a payout rate of 99.7& up to 100.8%. |
| DOUBLE DOUBLE BONUS POKER | Basically a repeat in differences between Double Bonus Poker and Bonus Poker, Double Double Bonus Poker provides much higher winnings with four of kind combinations. The game still rewards jacks or better, although all the other lower combinations are rewarded with lower values. Double Double Bonus Poker offers a payout rate of 98.9% up to 100.1%. |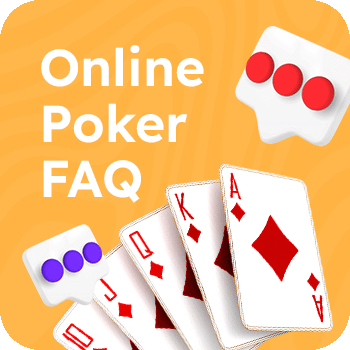 Online Poker FAQs
Is it legal to play online poker in Canada?
There are currently no regulations against playing online poker anywhere in Canada, as long as the casino accepts Canadian players. Compare this to the US, where players can only play poker online legally in New Jersey, Nevada, Pennsylvania, and Delaware.
Can I play poker online with my friends?
There are several online casinos which offer the option for members to play against their friends – PokerStars is one of them. You have to download the PokerStars app, which is available for Android and iOS.
What is joker poker?
Joker Poker is a version of poker in which the joker card is part of play.
In Joker Poker, the joker card has the same power as in a deck of cards and can represent any card. Joker cards do not feature in other versions of video poker such as Deuces Wild although cards displaying "two" acts as wild cards. Although it might sound complicated, each version's paytable is modified to suit the game and its rules.
Is poker a game of skill or luck?
Realistically, it's a mix of both, although professional poker players will insist that skill plays a much more significant part in their success.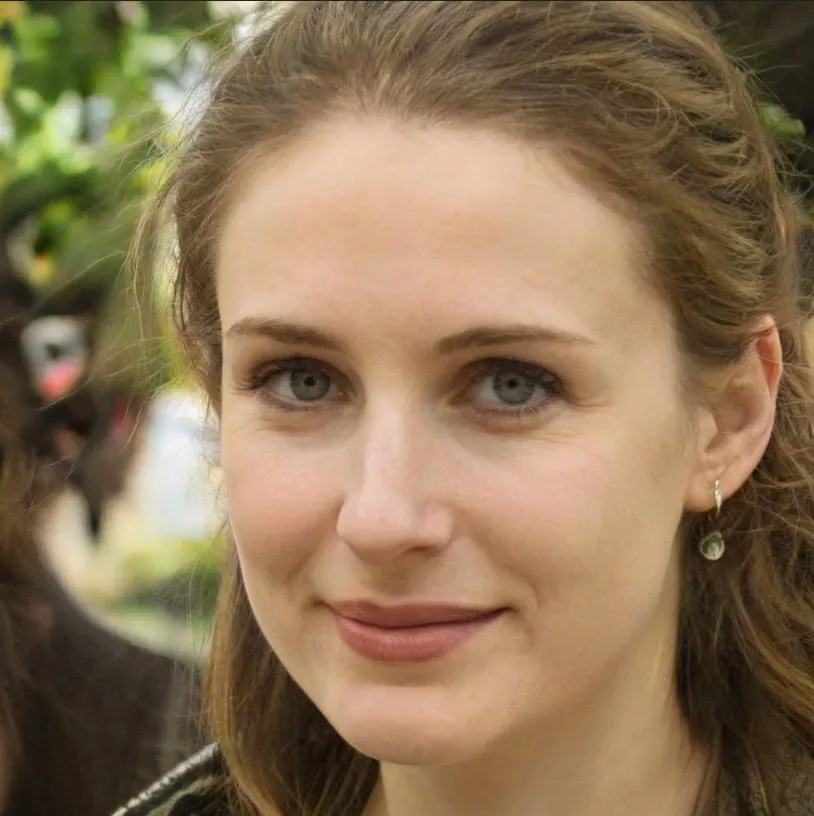 Marie Claire Graham
Author
Meet Marie-Claire Graham, a bubbly Canadian writer with a passion for all things casino. She graduated from Conestoga College with a degree in graphic design, and has been using her expertise to provide in-depth and engaging content on the exciting w...
Read more about Marie Claire Graham