Midas Gold Pros and Cons
Pros
The Midas Touch feature is an innovative way of dealing with free spins.
The high variance means that there is the potential to earn massive winnings from spins.
The RTP of 96.26% is quite generous for a game that has the potential to give out such high payouts.
Good for players with large and small bankrolls
Cons
No Bonus Game
Not a progressive jackpot
Other slot games with the same/similar names
About Midas Gold Slot
Midas Gold is a video slot from Red Tiger Gaming that is based on the world famous legend of King Midas. You play as King Midas attempting to use your famous touch to turn the spinning reels into gold. With a variety of features, King Midas is there you give you a helping hand every step of the way. The game itself is a 5 reel slot with 243 different ways to win. It has a wager range of $0.20 to $500 so it caters to players on any kind of budget, from high rollers to players on a limited budget. It has an RTP of 96.26% so there are plenty of ways to earn yourself a big win, which can go all the way up to 2000 times your stake!
Midas Gold Theme and Background
Midas Gold takes you right into the mythical time of King Midas: the atmosphere is set instantly. With cartoon-style graphics that have a hint of realism to them, it looks crisp and well designed. As it expected of Red Tiger Gaming the smart look of the game isn't the only way that they set the mood. The music has a great ambient feel to it that really helps to hammer home the atmosphere of the game. With lush visuals and smart music, Midas Gold is one of the most aesthetically pleasing casino games on the market.
The background to Midas Gold is a street scene that has a number of rubies and other valuable jewels strewn around the floor. With the odd animation of leaves falling from above, it does a good job of setting the scene for King Midas' palace, showing the level of wealth that is available to the player if they manage to get the Midas touch too.
Midas Gold Gameplay
Midas Gold is a video slot that has a very innovative free spin feature. Unfortunately, it is missing many of the staples that make a video slot game engaging and enjoyable. There are no wild symbols. This means that other than regular wins, there is only the Midas Touch feature to break things up.
Midas Gold Payouts and Wagering Limits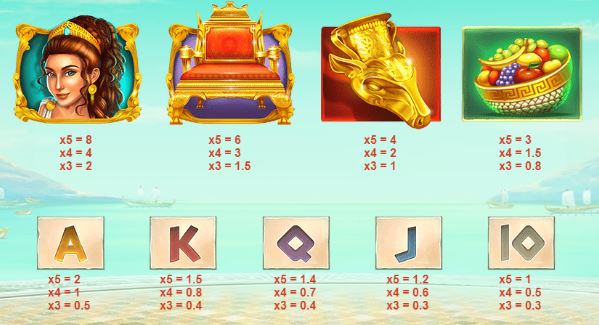 The maximum wager that you can place on Midas Gold is $500. This is great news for players who are on an unlimited budget, it means that high rollers can really sink their teeth into the game. That doesn't mean that Midas Gold has excluded players on a more modest budget though. The minimum wager of $0.20 means that players who don't have an unlimited budget can still access the game and play for as long as they like. The maximum payout on Midas Gold is 2000 times your stake. This means that if you are playing a maximum wager game your potential winnings are huge, you could be walking home a rich person if you grab the big one. This coupled with the high RTP of 96.26% means that there are plenty of opportunities to win big on this slot game if you get lucky.
Should You Play Midas Gold Slot?
The main thing that Red Tiger Gaming has got right about Midas Gold is the look and feel of the game. With a pleasing aesthetic to it, it really stands out as one of the better-looking games on the market. The understated music that accompanies the game really helps to set the tone and keeps the atmosphere bubbling underneath too.
Unfortunately, the aesthetics of Midas Gold aren't matched by the gameplay. The lack of wild symbols takes out a layer to the game that would help to keep it slightly more engaging. This is something that it does miss slightly as the only feature that it has is the Midas Touch Feature. The lack of wild symbols and only one feature, which is an enjoyable and innovative feature, meaning that it isn't as engaging as some other titles on the market. If it had one or two more bonus features or wild symbols it would be one of the best playing games on the market as well as one of the best looking.
Slots similar to Midas Gold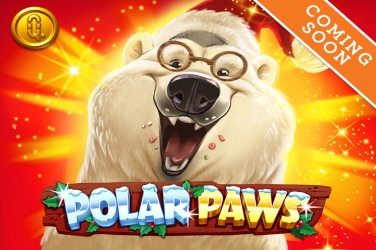 Polar Paws
Quickspin
The end of the year always sees a barrage of seasonal slots hit the online casinos. Mos...
Play for Free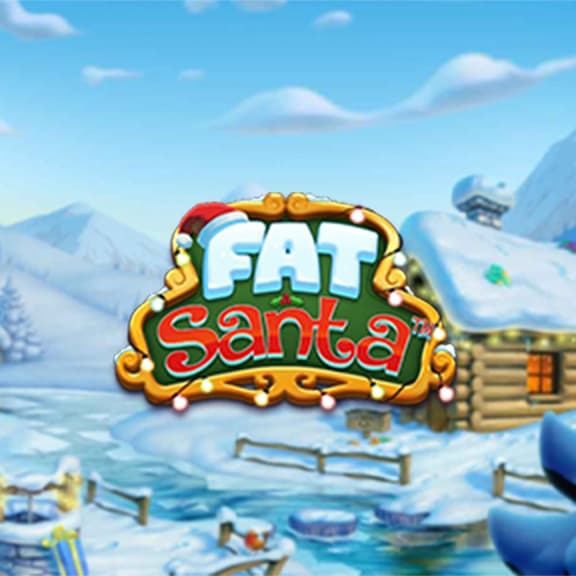 Fat Santa
Push Gaming
Push Gaming's Fat Santa will get you in the Christmas spirit, no matter what time...
Play for Free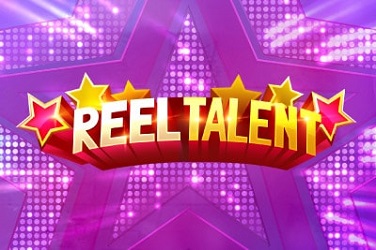 Reel Talent
Microgaming
Reel Talent takes a talent show theme and gives it the video slot treatment. Just For T...
Play for Free