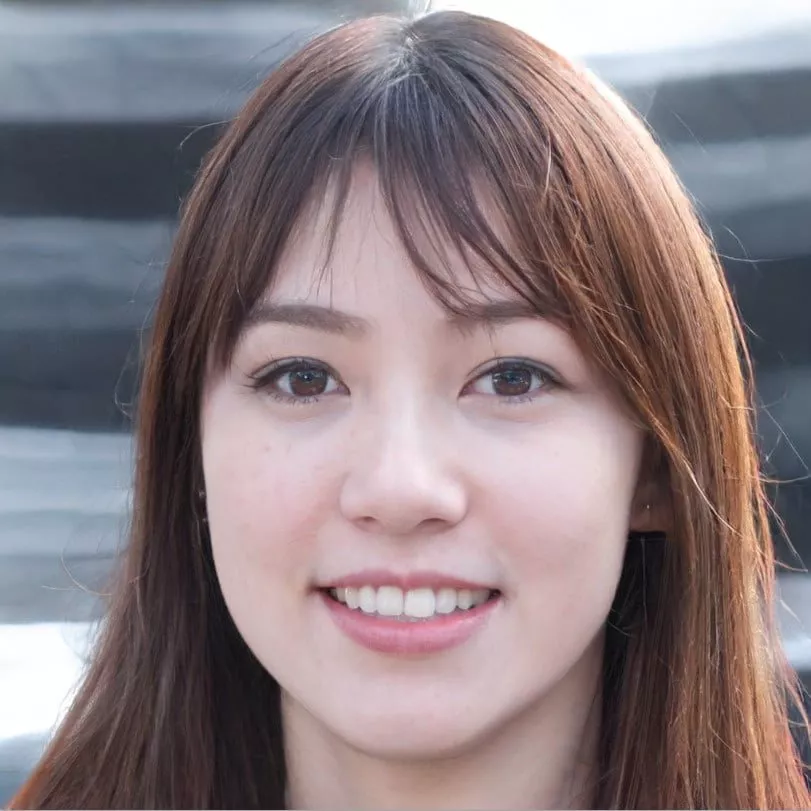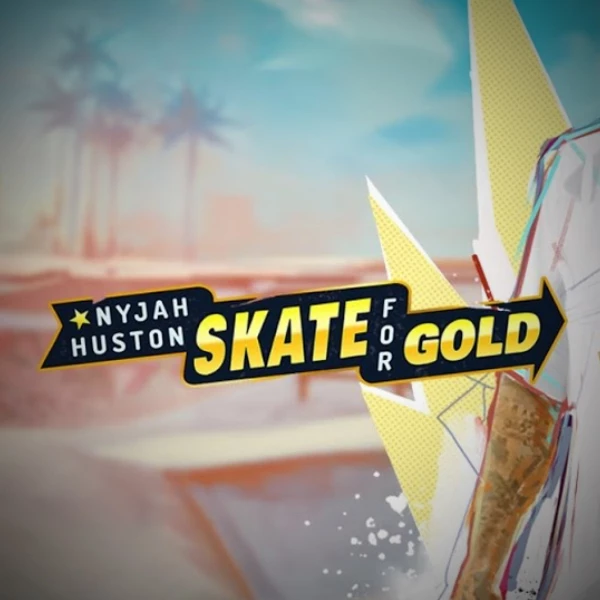 Nyjah Huston Skate for Gold
Software Provider
Play n GO
Nyjah Huston Skate for Gold Pros and Cons
Pros
Great maximum prize on balance with the volatility
A great option for recreational or small budget players
Well put-together theme and design
Nyjah Huston - Skate for Gold slot is available to players in Canada
Cons
Many players won't click with the theme
Base game symbols are fairly low value
Low volatility could be a turn off for high rollers
About Nyjah Huston Skate for Gold Slot
If you're diehard skateboarding fan you'll like this title. Nyjah Huston Skate for Gold slot is a Low to Medium volatility game that offers players a highly stylized opportunity to pick up prizes of up to 5,000 times the bet. This isn't the first time that this studio has plumped for celebrity branded games in favor of original themes, but it makes a nice change. Read on to find out if this skate slot will help your finances soar, or if you're more likely to limp off with a balance injury.
What is the theme of Nyjah Huston slot?
Nyjah Huston isn't just a Pro, he's actually the highest paid skateboarder in the world. Play'n GO have decided to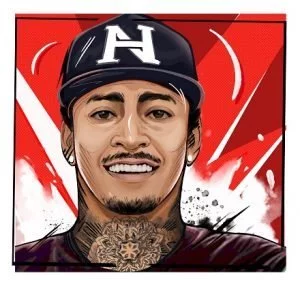 immortalize this legendary skateboarder in slot form. An odd combination to be sure, but one that adds an exciting layer of gameplay to the usual spinning reels.
The game has fully adapted the highs and lows of an actual skateboarding competition, which is a serious bit of fun even if you aren't interested in the sport. Skate for Gold allows you to experience the thrills of being a pro skater, with special features that take inspiration from classic board tricks, and the intense anticipation of competition on the world stage.
The backdrop is Southern California, which is where our star hails from, offset by an iconic LA sunset. The design is entrenched in the traditional fluorescent graffiti that's associated with the sport. Instead of the usual card royals, the designers have opted for the letters S, K, A, T, and E to make up the low paying symbols. The high paying symbols are made up of five Nyjah symbols, four of which are him performing tricks, and the last one is a close up face shot.
How to play Nyjah Huston slot
Skate for Gold comes with two main features. One in the base game, and one which takes you into the bonus round. Both of these rely heavily on wilds.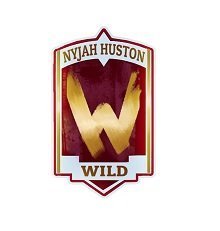 Wilds
While these aren't a special feature in themselves, they'll be responsible for the majority of your base game payouts. The Wild symbol can substitute for all regular symbols, and when forming combinations by itself, the wild pays up to 40 x the stake per line.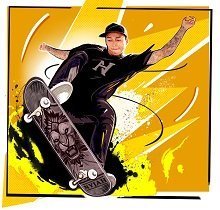 Wildboard Respin
To trigger a Wildboard Respin you'll need to land the trick symbols that match up to the one displayed above the reels. The trick on display will change from spin to spin. Once the matching symbol lands, and it's allowed to land anywhere, you'll activate a Wildboard Respin. A skater will skid across the reels from one side to the other. He'll perform a series of tricks while making his way across the reels, leaving behind 2 wild symbols fully expanded (these are the Wildboards, which you might recognize as full stacked wilds). The Wildboard might even turn into a Golden Wildboard, which comes with a win multiplier that can range between 2 x and 10 x.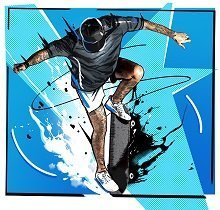 Wildboard Free Spins
Oddly it's the game's lowest value symbols that will help you to activate the Skate for Gold's most coveted feature. Land the letters S, K, A, T, and E in the correct order anywhere across the reels and you'll trigger a very fabulous 12 Free Spins. Throughout Free Spins the combo meter comes into play in its place above the reels. Three of the four trick symbols will be highlighted in this meter. Land the three highlighted symbols in the order they are shown, and you'll earn yourself an additional 2 Free Spins plus 1 Wildboard Respin. The three symbols and the order in which they appear on the combo meter changes with each new spin.
What is the RTP on Nyjah Huston slot?
Nyjah Huston – Skate for Gold has a decisively average RTP of 96.20%, which means that coupled with the volatility, players should receive rather frequent, yet low value wins. If you want to crank up the win potential then you can choose your level from C$0.10 per spin all the way up to C$100 per spin.
Despite the high adrenaline action, Nyjah Huston Skate for Gold comes with a Play'n GO volatility rating of just 4 out of 10. This is rather tame when compared to the provider's usually very cutthroat standards. The symbol that's just Nyjah Huston's face is the most valuable of the game. Land five of his grinning visage to get paid out at 25 x the bet.
Very, very lucky players can actually walk away with the top prize of 5,000 x the stake in the best case scenario, that's a cash prize of C$500,000 if you're the sort of player who's willing to spin at C$100 a pop. Technically Play'n GO allows for this prize potential thanks to the Multiplier and Free Spin features, but I would caution that getting to that number will be a long shot and quite possibly unachievable in reality.
Should I play Nyjah Huston – Skate for Gold slot?
This rather niche game from Play'n GO is a curious combination of high stakes and low stakes. Players can bet high and gun for the top prize of C$500,000, but the low to medium volatility is better suited to highly recreational players. The frequent, yet small, wins will keep many players interested long enough to stick around for the bonus rounds. The game's design also contributes to the entertainment factor.
Even as a total skateboarding novice, I got quite into the concept. In the end I think Play'n GO tried to create a game that's for everyone, and despite the win limitations during the base game I feel that overall, they've succeeded.
Slots similar to Nyjah Huston Skate for Gold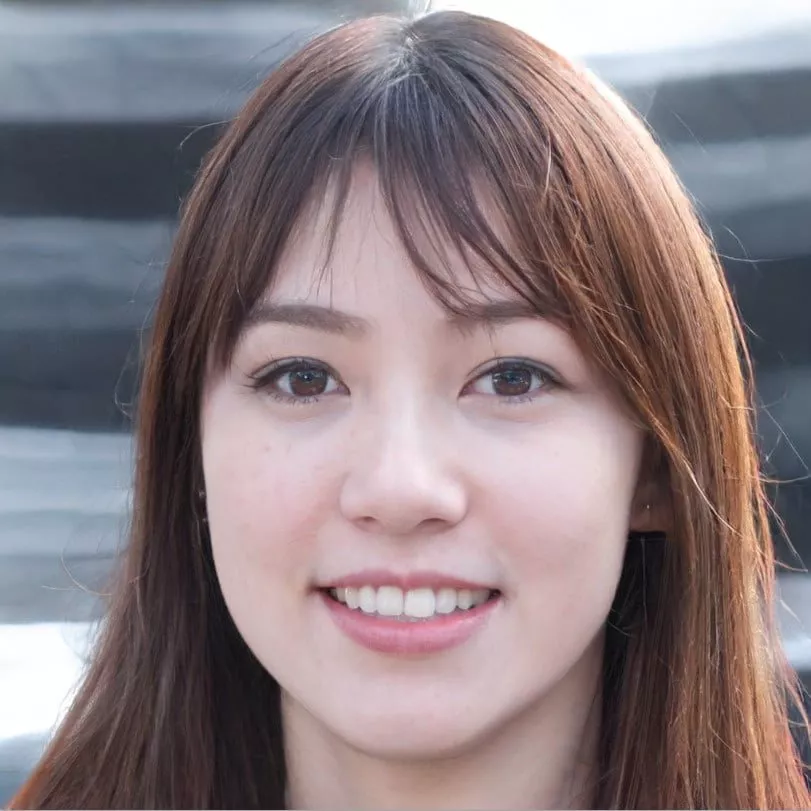 Born and raised in Toronto, Geraldine is a proud Asian-Canadian writer with a passion for storytelling and a deep love of casino games. After earning her degree in English Literature from the University of Guelph, she began her career as a freelance ...
Read more about Geraldine Nguyen