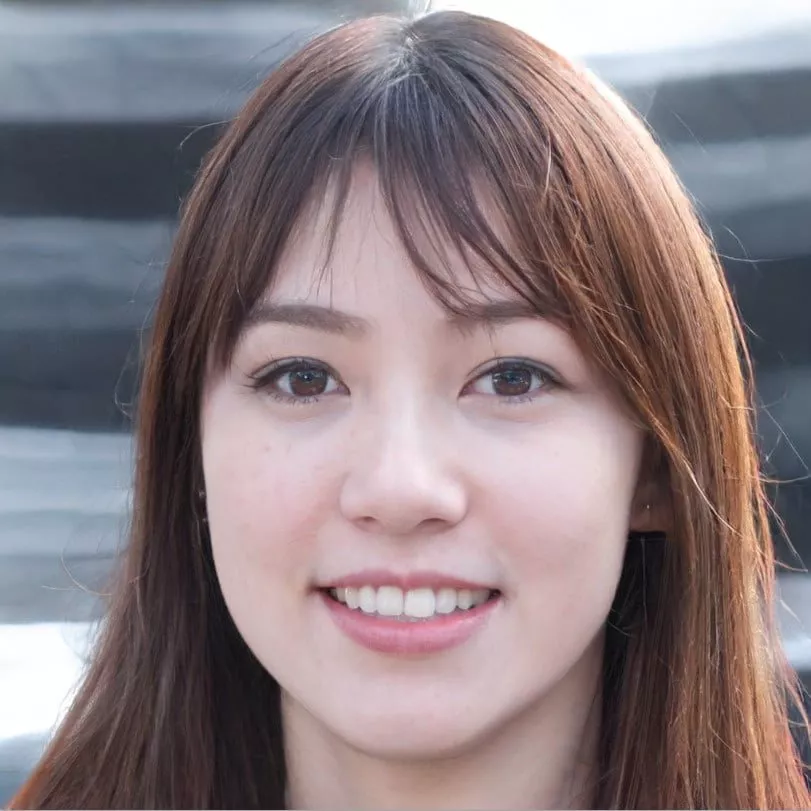 Why Are Classic Casino Sites Popular?
Why is anything that's been around online for a long time popular? For everything classic casinos could have done wrong, they did most things right. There were no licensing authorities, no regulations, responsible gaming limitations. Heck! There weren't even welcome bonuses and free spins back then.
Terms and Conditions would normally conclude with the end all be all phrase: "in case of a dispute, the management's word is final." Which meant that if an online casino wanted to screw you out of withdrawing your money, they could, and there wasn't a damn thing you could do about it.
Which authority are you going to go to when the casino is owned by a company registered in country X, operated by staff in country Y, on servers located somewhere in country Z?
What the serious pioneers of online casinos understood was that if they were going to succeed, they would have to earn the trust of their players. This meant no screwing around and keeping up with the latest technological developments, which wasn't easy considering that the oldest classic online casino was founded in 1996, when people still used Yahoo! to browse the Internet.
Over the years, the iGaming industry has been consolidated with casino ownerships changing hands many times over. Many have been re-named and re-branded to target specific players who have largely remained loyal to the casinos.
Classic casinos managed to not only become popular, but maintain that status for decades because they were ground-breaking, earned their players' trust, and built relationships over the years. Eventually, players met in forums and formed communities that would launch the first online gaming affiliate sites, but that's another story.
Most Popular Classic Casinos In Canada
In Canada, players are allowed to gamble at offshore sites as long as the sites are legally registered to operate in the country. Many popular classic casinos with their roots in Europe have found their way across the pond and are readily available to anyone from Vancouver to Halifax.
Nowadays, when we say classic casinos, we're no longer talking about the ones that paved the way from the mid-1990s. These days we're talking about casinos that furthered innovation and contributed to advancing the industry. Here are a few such casinos that are available to Canadian players, and why they are on the list.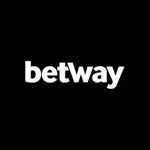 Betway – It's impossible to write anything about Betway without mentioning the world record jackpot win of €17,879,645 on Mega Moolah, paid out in October 2015. Probably better known for its sportsbook and Best New Online Bingo Site award win in 2015, the casino has been around since 2006 and managed to stay competitive thanks to its generous welcome bonus and extensive game library.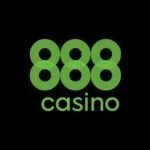 888 Casino – Being one of the OGs of online gambling, founded in 1997, 888 Casino has won plenty of awards, including Operator of the Year in 2019. The brand has been an industry leader for decades and offers an outstanding variety of promotions and bonuses. If you can't find what you're looking for in the casino, chances are that it doesn't exist. Unlike many of its rivals, 888 Casino publishes their payout percentages each month to show transparency.
Royal Vegas Casino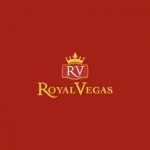 – You would assume that a casino established in the year 2000 would know what they are doing, and when it comes to Royal Vegas you would be spot on. The casino boasts more than 1,200 games available on both Android and iOS, including a state-of-the-art live casino where you can challenge dealers in all your favourite games. Many of Royal Vegas competitors have tried to replicate their four-tiered loyalty program for years.
LeoVegas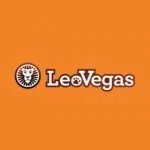 – If these guys have a trophy room for all the awards they have won over the years, including Operator of the Year twice and Mobile Casino Operator of the year in 2020, and we bet they do, it's probably sizeable enough to put a lot of famous athletes to shame. LeoVegas was founded in Sweden in 2011 and took on a mobile-first approach along with the development of smart phones. If you're looking for the best of the best, these guys are probably it.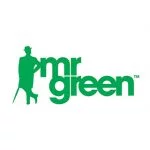 Mr Green – Another Swedish online casino that's been around for a long time. Launched in 2008, Mr Green quickly rose to dominance and its iconic ambassador probably played a large part. You know you must be doing something right when UK gambling giant William Hill is willing to buy you for $308 million, which is what happened in 2019. Mr Green has won several awards over the years, including both the coveted Brand- and Operator of the Year in 2020.
Rizk Casino
–While it's one of the newer sites on this list, Rizk became an instant overnight success when they launched in 2016 with two won awards that year for Best New Casino and Best Player Experience. They lead the charge by finding the perfect gamification balance. All players gain points and level up and eventually spin the big Wheel of Rizk, where all rewards, including a jackpot, are completely free from wagering. This combined with an abundance of daily slot races made this online casino as popular as it is today.
Classic Casino Bonuses
There weren't many payment methods available back in the early days of online gambling so classic casinos were confined to only offering bonuses in connection with deposits. The only free spins around were those triggered by hitting scatters when playing slots. Game providers were yet to figure out how to offer free spins on their games via casinos.
For players, this meant that the only thing available was the welcome bonus and reload bonuses to those who stuck around.
Operator and game provider platforms have since developed tremendously as players started demanding more from casinos, and casinos were trying to come up with new and innovative ways of attracting, and retaining, their players.
Luckily for casinos, many of the offers they have today come from other products like poker and sports betting.
Cashback, for example, was adopted from poker's rakeback and work in exactly the same way in the sense that players get a percentage of their money back. Risk-free deposits are slowly gaining traction on the casino side of things, but risk-free sports bets have been around for years already.
More and more casinos these days are also offering a no-deposit account registration bonus in the form of free spins. But don't think for a second that it's only new casinos that are driving online gambling innovation. Most of it actually comes from the classic casinos, the ones which have had enough staying power to still be around.
Casino Banking at Classic Casino Sites
It wasn't always easy to deposit and withdraw money from online casinos. The only thing that was easier was picking a payment method simply because there weren't that many to go around. Can you imagine only having four options to choose from?
Direct Bank Transfer – This was and probably still is the safest way to transfer money online. There's no middleman between your bank and the casino. Only problem is that this is the slowest way imaginable to wire funds.
Bank Cards – Paying online with bank cards has been around for almost as long as the Internet. But it took much longer since online banking only started in the late 1990s, which meant that everything moved at snail-pace.
PayPal – When you think of Elon Musk, you're probably picturing a city on Mars where people travel in flying cars, but did you know that he was one of the founders of PayPal back in 1998? This made life a lot easier for online players.
Today everyone online lives in the "instant" and can probably not even imagine a world where it took 12 minutes to download a song. That internet connection was called dial-up and involved a stationary phone in your home, an extremely noisy modem, and top speeds of 56 Kbps.
With broadband and wireless connections sending signals to satellites in space, people have grown accustomed to a new world where everything must happen instantly. This puts a lot of pressure on all online casinos. And many of them are now trying to advertise themselves as fast-paying casinos.
Take 888 and Royal Vegas for example. They have been around "forever" and they both offer payment methods which in many cases makes withdrawals virtually instant.
Why do some classic casinos take long to pay out?
Here's what some players don't understand, it's not really the casino that pays the money to its players. It's the payment method. When you can see in your player account that your withdrawal has been accepted, it means that your money is now en route to you via the payment method you chose to use.
Trusted Classic Casinos for Canadian Players
When we talk about trusted casinos for Canadian players, we're not talking about casinos where "the games are rigged" and "it's impossible to win." No, we're talking about online casinos where you can rest assured that depositing and withdrawing money is safe and secure, and of course, that everything is else is fair when it comes to games and that nothing shady is tucked away somewhere deep in the terms and conditions.
A serious online casino would never try to tamper with software – this could lead to the loss of their reputation and license to operate. Classic casinos, which have been around the block a few times, know this better than anyone.
Classic Casino Games
The first ever online casino was launched in 1996 and only offered 18 games. It was an instant hit, an over night classic casino was born. Little did they know that this would boom into an entire industry with hundreds of casinos and thousands of games.
Early online casino slots were mainly played on 3×3 grids and focused on a single payline. In other words, they were nothing like games today with Megaways where you have 6 reels and up to 117,649 winning combinations. Today you can also enjoy progressive jackpot slots with millions in potential payouts.
Table games were played exclusively as a computer game and was mostly made up of blackjack, stud poker, and baccarat. It doesn't mean that the idea of online live casinos didn't exist, but it would take almost 10 years for the technology to develop enough for players to be able to log in from anywhere in the world and play against a flesh and blood croupier.
Today you can play hundreds of classic casino games and games that have been adapted from gameshows on TV, and you can do this from anywhere in a multitude of different languages.
Customer Service at Classic Casinos
Talking about what customer service used to be like at classic casinos will probably sound like we're making stuff up. Without a doubt, this department is probably where most strides have been made because you have to take into consideration that this is the only area of an online casino where there were overlaps between the virtual world and the real world.
If you have an issue with a withdrawal that hasn't been approved or a game that froze, all you have to do normally is click on a chat bubble somewhere on the screen and you will be talking to a real person who has been trained to help you with any inquiry you may have.
It wasn't quite as easy in the beginning. In the early days, many online casinos didn't even have customer support agents. Basically, whoever didn't look busy in the office could be tasked with going through and reply to emails from players.
The industry wasn't regulated so all a casino had to do was to write in its terms and conditions that if you have any issues you can either send us an email or in some cases, send us a letter. Yes, an actual letter. A piece of paper that you stuck in an envelope and possibly had to buy enough postage for to be sent abroad.
Then you had to wait for a few days for it to arrive, hope that it wouldn't get lost among the rest of the post any company may be getting regularly. THEN someone would have to open your letter, hopefully be able to read your handwriting, DO something about your issue, AND reply to you.
Or you could call a phone number and wish for someone to pick up… those were crazy days.
So next time you're live chatting with a professional support agent about how to claim a welcome bonus and you're getting annoyed, think about players from the mid-1990s who may have had to resort to either writing a letter, OR read the terms and conditions.
Registering at a Classic Casino
The Internet is a horrible place. You're constantly reminded of how old you are by how far you have to scroll when you have to input your age. It used to be that you simply typed in the year you were born and moved on to the next field, like when you registered with a casino back in the good old days when you weren't made to feel self-conscious.
But it was awkward in a whole bunch of other ways. You had to take pictures of a bill to verify your address, do the same with a bank statement to prove that you had an account connected to the bank card you haven't used yet to make a deposit, and you had to give your phone number.
The registration process at a classic casino could take anywhere from a few minutes if you had all your papers ready up to an hour. Then someone from the casino might have to call you or send you an email to verify your account before you have even logged in.
Nowadays you basically just enter an email address and create a password, without even being asked for your mother's maiden name or the name of the street where your uncle's office is.
Classic casino login
Again, logging in to your classic casino account could prove to be a bit of an adventure. First you enter your details, your password (sometimes twice), and in some cases you had to wait for an SMS to get a security code that you had to put in.
Today your computer or phone will remember everything for you, whether you're playing at a casino that launched in 2000 or 2020. Just go to your casino from your bookmarks and all your details will have been filled in for you. Just click the login button and you're good to go.
How do Modern Online Casinos Compare to Classic Casinos?
Classic casinos are very much modern casinos today. They've had no choice but to either innovate or emulate those that came after. Here are some pros and cons to give you an idea of what it's like to play at classic casinos.
Why we love classic casinos
These casinos have been around long enough for us to call them "classic" today. That sort of staying power should tell you a lot about how reliable these casinos are.
They have decades of experience and knows what their players want.
Their licenses are all in order, they are compliant with those rules and will do pretty much whatever it takes to keep their licenses.
Bigger and better offers. Keep in mind that whenever you gamble with bonus money, you're gambling with the casino's money. The more successful the casino is, the better the offers.
Why modern casinos may be better
Depending on which country you're in, all games might not be available to you for legal reasons. It doesn't mean that the casino isn't legit, it just means that some of their game providers haven't been licensed to offer their games in the jurisdiction the casino operates.
Sometimes classic casinos can be slow to update services and offers given by new casinos.
Lack of payment options can be a problem depending on where in the world you are. Again, this has nothing to do with the casino itself, but rather the local jurisdiction when it comes to which payment methods are allowed.
Their sites may seem daunting for new players who aren't used to navigating through various filters to find the games they want to play. Still, this is just something that takes a bit of getting used to and then you're fine.
Classic Casinos Pros and Cons
Pros
Decades of experience
Fully compliant and trustworthy
Great staying power
Cons
May not have the newest games available
Lack of payment options
May not be as user-friendly as modern casinos
What Happened To Classic Casinos After Flash Closed Down?
It's no secret that early games relied on Flash to work. This was very annoying since players would get a message from time to time to make sure they had the latest version of Flash installed on their computer. This was a relatively small headache, though.
You could say that it got worse when Apple gained popularity. MacBooks and iPhones made it more difficult since Flash was never supported by their iOS operating system. Game providers in the iGaming industry were forced to what everyone must do to survive, adapt.
This meant that games had to be re-programmed and coded in different languages, or classic casinos, and all the new ones, would have to sit and watch as all the cool kids with Apple devices did something other than gambling online.
But this is past history now and most games today are coded in HTML5 which is supported by everyone and their uncle. Flash turned out to be just another adversity that the iGaming industry had to overcome, and as it turns out, we're all better for it.
Scams And Money Laundering At Classic Casinos
Crime has been around for as long as anyone can remember. Whenever new technology comes around, there will always be those seeking ways to exploit it for nefarious purposes. Online gambling is no exception to this, but classic casinos have come a long way when it comes to detecting scams and help prevent money laundering.
The Internet has always been and always will be ripe with scams and money laundering attempts. Why do you think online classic casinos are asking you to prove your identity and source of wealth? They're most certainly not doing it because they're happy to employ entire departments of staffers who monitor every single payment transaction. They're doing it because they have to.
That's not to say that there aren't any shady online casinos still trying to launder money, but these are usually launched by criminal enterprises for that sole purpose and not by legit companies and business owners traded on the stock exchange.
Checks and balances were not always in place to guarantee safe and secure transactions. Online gambling is worth hundreds of billions a year which makes it very attractive for those who seek to wash their criminal proceeds into clean money.
The way it normally works is that criminals register accounts with as many casinos as possible, make dozens of smaller deposits across their accounts and gamble just like any other player, with the exception that they usually don't allow for their accounts to hit zero.
Then they try to withdraw the money back to where it came from. The only difference now is that it's perfectly clean. Whatever losses they have on their accounts is simply considered a "fee" for laundering the money. This "fee" can be in the millions so it's easy to understand why casinos would turn a blind eye since that "fee" could become part of their profits.
Nowadays, law enforcement agencies and gaming licence authorities closely monitor operations at online casinos. Failing to establish safety measures will lead to loss of license and possibly criminal charges if the casino is caught knowingly/unknowingly help facilitate money laundering.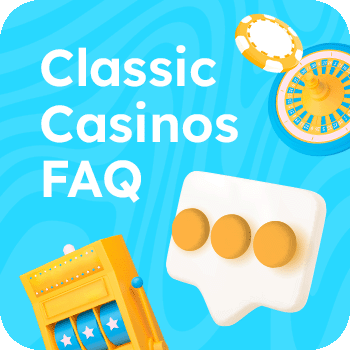 Classic Casinos FAQ
What is the history of classic casinos?
The history of classic casinos can be traced back to the early days of gambling. Casinos have been a part of human civilization for thousands of years and their popularity only seems to be increasing. The first known casino was in Venice, Italy in the year 1638. It was called the Ridotto and it was created in an effort to control gambling during the carnival season. The Ridotto was eventually closed down in 1774.
What are the most popular games at classic casinos?
There are many different types of classic casinos, each with their own unique selection of games. However, some games are more popular than others at these establishments. The big three at classic casinos are blackjack, roulette, and poker. Of these, roulette may be the most popular of all because it takes absolutely no skill to play – just luck!
What is the dress code at classic casinos?
There is no one answer to this question as different casinos have different dress codes. However, in general, classic casinos tend to have a more formal dress code than other types of casinos. This means that collared shirts and dress shoes are typically required, and jeans, t-shirts, and sneakers are usually not allowed.
What is the smoking policy at classic casinos?
Most classic casinos have a strict no-smoking policy in place in order to create a comfortable and enjoyable environment for all guests. However, there are some classic casinos that do allow smoking in designated areas. These areas are typically well-ventilated and located away from the main gaming areas.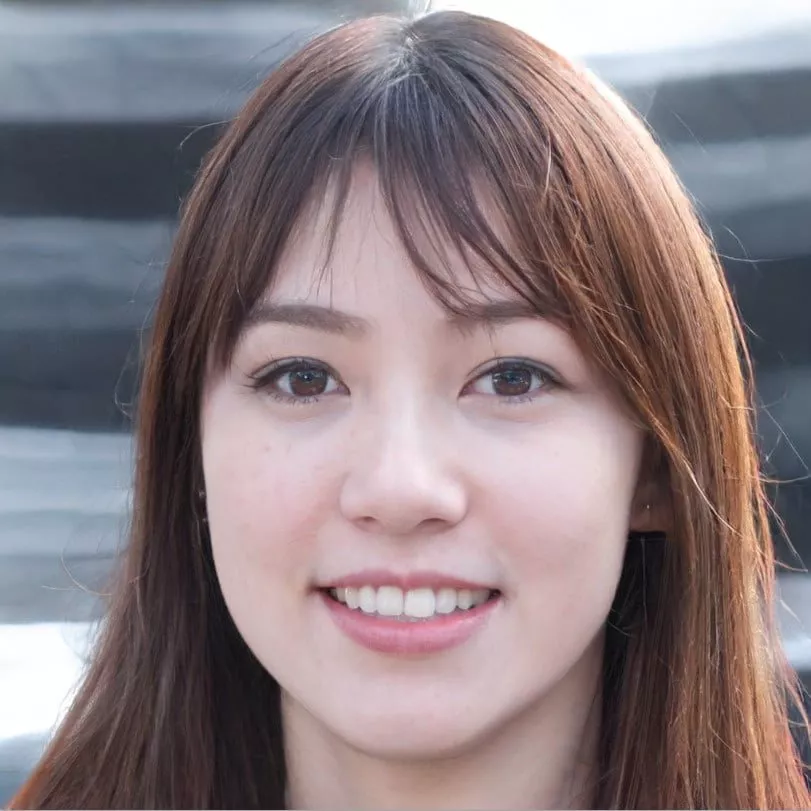 Born and raised in Toronto, Geraldine is a proud Asian-Canadian writer with a passion for storytelling and a deep love of casino games. After earning her degree in English Literature from the University of Guelph, she began her career as a freelance ...
Read more about Geraldine Nguyen