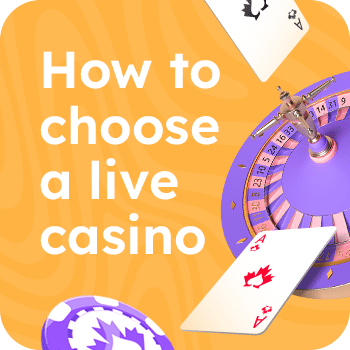 How do live casino games work?
By making use of high-definition streaming technology, live casino games are streamed in real-time via webcam, allowing players to interact with a professional dealer in a real casino studio. What's more, you'll even have a wide variety of options to choose from, with several variations of classic table games like blackjack, roulette, poker, and baccarat available in live mode, so chances are that there's something to suit everyone.
From the live casino dealer, studio set up and of course, you, the player, a lot of work goes into live casinos. Here's some more information about how the action of live dealer games works:
Optical Character Recognition – Records all the action from the gaming room. This is streamed to the player via a video link.
Cameras – Cameras record the live casino game being streamed. For roulette, three cameras are needed: 1 for the wheel, 1 for the table, and 1 for the picture-in-picture display.
Dealer – The dealer assists the running of the game. Via streaming, players can watch the dealer spin or deal as if they were at a land casino.
Game control unit – Each live table or wheel being streamed will have a GCU attached to encode the game being streamed. Without a GCU, live casino games cannot be played.
Internet – Without the internet live dealer studios could not be streamed by players around the world.
How to play live dealer games
Playing live casinos requires the same knowledge as playing any normal table game.
The entire process is obvious, but we're outlining it anyway:
You log into your casino account
You head over to the live casino games section
Choose a live casino game to play
You join a table
Start playing live casino games
Yes, folks, it is honestly that simple. One thing Canadian players should be aware of is that not all software providers of live casinos are available to customers based in Canada, so the selection may sometimes appear to be a little thin.
Rules of Live Dealer Games
| | |
| --- | --- |
| Do | Don't |
| Tip the dealer if they deserve it | Use offensive language in the chat |
| Be polite to other players | Be aggressive to other casino players |
| Manage your bankroll | Let your emotions get the better of you |
| Use the deposit bonus if it's to your advantage | Forget to read the terms and conditions thoroughly |
How to choose the best live casino
When choosing the best casino with live games to play, there are a few things that you need to keep in mind in order to have the best possible experience. Here are a few criteria that the team at Playcasinos Canada think you should be looking out for:
⭐ Does the casino accept Canadian players?
⭐ Does the casino offer live casino bonuses?
⭐ Is your favorite game available?
⭐ How long do you have to complete the wagering requirements?
⭐ Can you use your preferred payment option?
⭐ Can you make use of bonus funds?
Best Live Casinos for Canadian Players
Spinaway Casino
Pokerstars Casino
Roobet Casino
National Casino
FastPay Casino
Wildz Casino
Megarush Casino
InstantPay Casino
LeoVegas Casino
5Gringos Casino
Other live dealer-focused casinos we can recommend are LiveLounge, Casino Friday, Live Casino, Hippodrome Casino, and Vips Casino.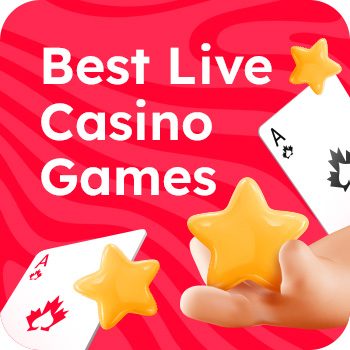 What are the best live casino games?
Anything that you can find at a land casino, or an online table game, you can find when playing live casino. This includes popular selections like roulette, blackjack, and baccarat. But it also includes more specific games like Casino Hold 'Em, Lightning Roulette, Speed Baccarat, Dream Catcher, and many others. The sky's the limit!
Read below for a short summary of each live casino game: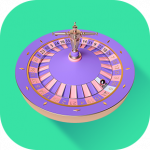 Live Roulette
Live dealer roulette is featured in all live casinos and includes European live roulette, American live roulette, and French live roulette.
Players will be presented with an actual roulette table with the dealer behind the table and betting that takes place on the table. There are numbers on the lines of the roulette table to provide a practical betting option. This makes it very realistic and easy to use.
Multiple cameras are used to feature the table and switch to the roulette wheel where players will get to see live results.
Live Blackjack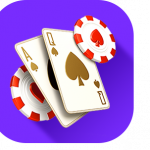 Blackjack is available through all good live casino developers. Players are presented with a live blackjack table that includes a single hand game. There are various rules and game types to choose from. All players are required to select the best move for the next round, and the most common selection will take place.
Once again various betting options are available, and players can easily enjoy strategies such as progressive betting. Other variations offer a multi-player table, and the game is played exactly the same as a land-based casino.
The options include everything normally associated with standard blackjack such as hit, stand, split, double up, and more.
Live Baccarat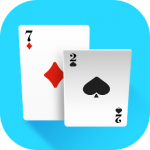 Baccarat doesn't involve any moves on the player's part during the actual game. This means that you just place your bet on the side you think will win between player and banker, and wait for the round to begin. This allows many players to enjoy the game at the same time.
Some developers have included popular side bet options such as perfect pairs, Super 6, and more. These grant additional reward opportunities. However, the standard game can also be played, including bet options on banker, player, and tie.
Since these games also use standard rules, you will find the regular payouts apply.
Live Poker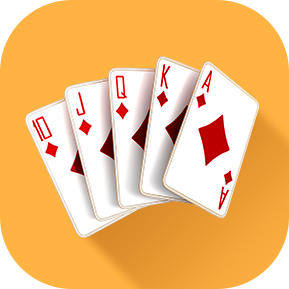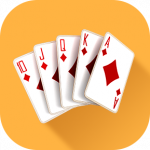 Live poker is very popular in online casinos as the game provides more options for players to take advantage of. Players have the ability to make a choice on their cards without the need of the dealer. Not only this, but it also affords a level of anonymity not possible in land-based poker games.
Each player needs to place an Ante bet. This includes you in the next round and provides additional options once the community cards have been dealt. A professional poker table is used for the game and also includes table betting options. Side bets are also available, but different from developer to developer.
If you are interested in a wide range of side bet options, the best developer would be Evolution Gaming.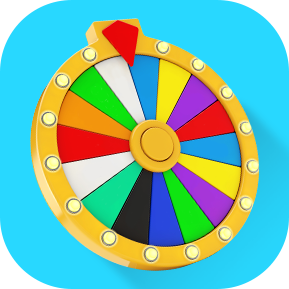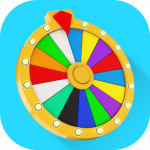 Dream Catcher
Dream Catcher is a live casino money wheel game from Evolution Gaming. All the dealer has to do is give the wheel a good spin, and the high-tech cameras installed in the studio record them for the live stream.
The feed even comes with synchronized sound-effects for that full authentic real-life experience.
Live Monopoly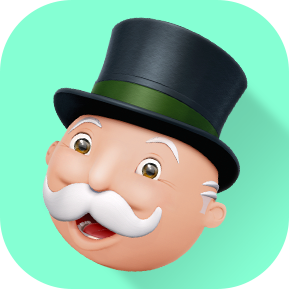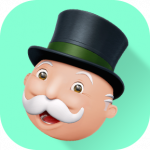 Monopoly Live combines virtual board game play and live casino gambling. Players kick things off by interacting with a dealer in real-time, your Monopoly Live host, who takes your bets and spins a giant wheel.
This wheel is marked with many symbols you'll find on a traditional board, as well as some new additions, like multipliers. Depending on where the arrow stops, players could be taken to the virtual part of the game (the 3D bonus round).
Mr Monopoly will run around the board, moving the number of spaces indicated on your dice roll. Players will also need to roll dice, and landing doubles gets you a new roll.
Where to play Live Dealer Games
Live Casino Game
Casinos
Limits
Blackjack
Unibet

LeoVegas

Royal Panda

Betfair

C$ 10 – 50,000
Roulette
5Gringos

Lucky Days

FastPay Casino

C$ 10 -50,000
Poker
Pokerstars

4Kasino

Pledoo

C$ 10 – 50,000
Baccarat
Mr Green

Casino Friday

National Casino

C$ 20 – 25,000
Dream Catcher
VIPs Casino

Spinaway

GGBet

C$20 – 20,000
Sic Bo
BlueChip

AmunRa

Playfina

C$20 – 15,000
Top 5 Tips for Winning Live Casino Games
Although there is no guaranteed way to help you win at live casino games, there are useful tips. Below, we have listed some things for players to remember when playing live casino.
1. Myths don't apply online
Since many players believe in certain myths applying to land casinos, they naturally think this also applies to live casino games. For example, a lot of players think that some roulette wheels can be imbalanced to favour a certain number. This does not, in fact, apply to live casino roulette. The casino has too many cameras and eyes on that table to let something like that slip through. As a rule of them, forget all myths when playing the live version of casino games.
2. Find a good online casino
The number of tables available, the provider that you end up with – all this depends on the type of live casino that you're signed up with. Make your choice wisely. You can check out our recommended live casinos above for some of the best options. Picking a good live casino can make all the difference to your playing experience!
3. Use the pit boss
Live dealers are pros at their job, but they're also human. If you notice that they've made a mistake, make sure to report it to the pit boss who overlooks all live casino games. They're the supervisors of the live casino – they'll end the game and return all deposits to the players.
4. Take advantage of bonuses
One serious advantage of live casinos is that you can take advantage of bonuses offered by the online casino. This isn't possible with land casinos, and it's a massive plus to playing online. Certain promotions are specific to live casino. All you have to do is keep an eye on our news section for any new promotions connected to live casino promos. It can really give your gameplay that extra kick.
5. Don't count on betting systems
Whilst many players swear by betting systems, playcasinos.ca would advise against relying on one. Like standard table games, live dealer game outcomes are random and have an inbuilt house edge. This makes it extremely difficult for any system no matter how tested to offer you 100% success rate.
Live Games with the highest RTP Canada
Evolution Gaming Blackjack –

99.50%

NetEnt Common Draw Blackjack –

99.50%

Playtech Blackjack –

99.50%

Evolution Gaming Casino Hold'em –

99.18%

Evolution Gaming Baccarat –

98.96%
The difference in RTP is slim but significant. These are the live casino games that have the highest RTP in Canada.
Who makes the best live casino games?
Some of the leading gaming software operators in the industry, are NetEnt, Microgaming and Evolution Gaming. Live games are a great way to immerse yourself in the same exciting atmosphere offered by brick-and-mortar casinos without having to travel. In fact, you can get all the same gaming thrills without leaving the comfort of your own home.
The best live casino game providers for Canadian players
What's the future of live casinos?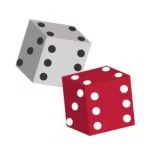 Live casinos are an integral part of the future of iGaming. Casinos like Chanz Casino and Casino Bud have already pushing the boundaries of live casinos with the strong social foundations it's implementing in live casino play.
Providers like Yggdrasil are also doing their bit to push that envelope. The slot developer has branched out into table games, which is excellent news for Canadian players. Especially because they're table games with a twist – an animated, virtual twist – that blur the lines between table gaming and live gaming.
That's not to mention Evolution Gaming, which is the first casino provider to develop First Person Gaming live casinos. This will involve 3D rendering and animation. Such a product is not only highly immersive for the player, but also incredibly entertaining.
Hottest Live Casinos In Canada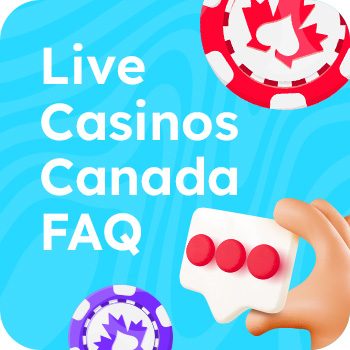 Live Casino Gaming FAQs
What is live casino?
Live casinos make use of high definition streaming technology to transmit popular table games such as blackjack and poker to players through an online casino website. The games are streamed in real time using professional dealers and even take place in fully equipped casino studios to provide players with a truly authentic gaming experience. Each game has a real life croupier dealing and shuffling away, and you're witnessing it happen in the moment!
At live casinos, you'll feel as though you've stepped into an actual, land-based casino, and there's even the possibility to communicate with the dealer as well as with other players. It's what makes the gambling experience so rewarding – besides the opportunity to win, of course!
Are live casinos streaming in real-time?
Yes, they are! The action is happening live, making it the closest to a traditional casino experience as you can get without actually stepping foot in one.
Can the live dealer see or hear me?
Unlike real, physical casinos though, players can remain completely anonymous. While you'll be able to see and hear the live dealer, they won't be able to see or hear you and the only way to communicate with them is through live chat. Of course, you should still be as courteous and polite to the croupier and the players in the chat as you would if you were at a physical casino. There are real people behind the screen!
What are live casino games?
There are hundreds of live casino games you can play. The most popular games include roulette, blackjack, poker, and baccarat, along with a number of speciality games such as Deal or No Deal and Monopoly Live. There are endless versions of the top table games to choose from, which is one of the advantages that live casinos have over playing the same games at a brick-and-mortar casino.
Are live casino games rigged?
Live casino games offered by a licensed casino is not rigged. Of course, the casino always has the edge, which varies from game to game.
When are live dealer casinos open?
Live casinos are available 24 hours a day, seven days a week. You'll be able to access live dealer casino games at any time of day. To find the top live casinos to play at simply check online or read through our reviews.
How many live dealer games does NetEnt have?
NetEnt offers several casino games all of which are variants of blackjack and roulette, providing the ultimate live casino experience!
Can I play live casino games on mobile devices?
Yes, you absolutely can! The great thing about live dealer casino sites is that you can access them literally anywhere and at any time you feel like. Advances in mobile technology over the past few years have made it possible for players to enjoy casino action from the smaller screens. Live casinos are no exception and most operators now offer a fully compatible mobile platform from portable devices like smartphones and tablets too.
Players are no longer restricted to their PCs or laptops when it comes to accessing online casinos. You can now get all the same gaming thrills on your commute to work while waiting at the dentist, or anywhere with a high-speed wifi connection really. And it doesn't make a difference whether you're running a device with Android or iOS – the best live casinos apps or sites are optimized for any kind of platform.
What is the easiest live casino game?
Whether you're sitting at a real-life casino table or a virtual one, the easiest game to play will always be roulette. You can play roulette without even thinking about it – it's a game of pure chance with very straightforward rules and gameplay.
On the other hand, the live casino game with the best odds is blackjack, by a long shot. For blackjack, the house edge is around 1% at most casinos. That means that your chances of actually winning at blackjack are considerably higher than they are for other casino games.

Adam is the founding father of the site and has been around since the very beginning. He started Playcasinos.ca out of a college dorm room in 2013 as a personal blog documenting his favorite slots and sharing his games expertise with the world. Since then, he has seen it grow from a scrappy little site to the Canadian casino review hub we all know and love. An online slots fiend with a high tolerance for risk, Adam also has a number of surprisingly serene hobbies, including hiking, camping and fishing (the stress of playing high volatility games all day has to come out somewhere, right?) As the site has grown, his site manager duties have been delegated and he now handles sales and marketing for Playcasinos.