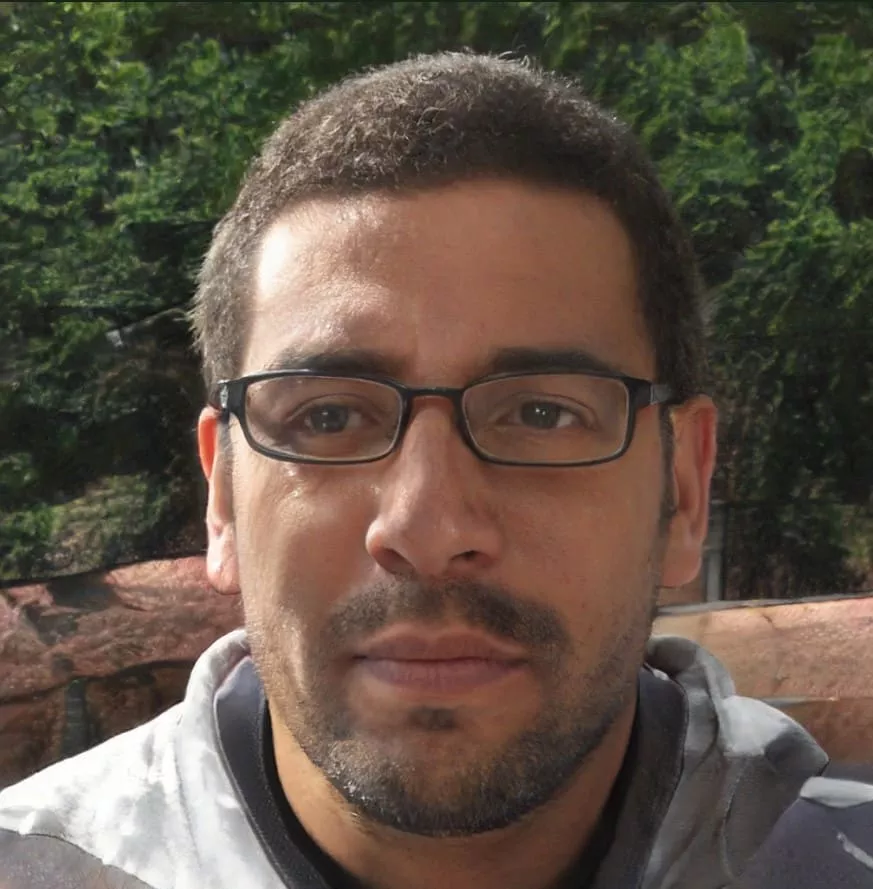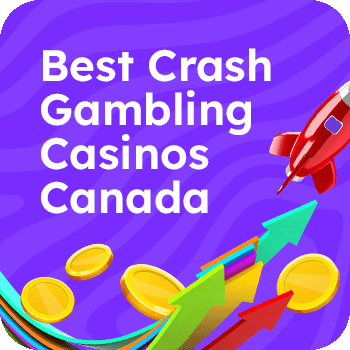 What is crash gambling?
Crash gambling is a type of casino gambling on games of chance. Their game mechanics are similar to slots, but their design is inspired by the arcade and video game genres. Their setup is as follows:
Players place a bet
The game round starts
A multiplier starts increasing as the round progresses
The round ends at an unspecified, random point, usually after a few seconds
Players need to cash out their winnings before the round ends to win. If they manage, they win back the original bet times the multiplier shown on the screen when cashing out. If they fail to do so, they lose the bet.
Crash games have been around for quite a while – some as far back as 2014. This game genre was originally limited to crypto casinos. In fact, the whole idea of crash games is inspired by the volatile nature of cryptocurrencies, and how many shoot up in value only to have their value crash suddenly.
Nowadays, the crash gambling genre is going from strength to strength, with many casinos and world-renowned game studios creating their take on the crash game's setup and mechanics.
Crash Gambling Pros and Cons
Are you interested in trying out crash gambling games for yourself? Before you do so, here are some advantages and disadvantages to consider:
Pros
Simple gameplay with fantastic replayability
Social multiplayer game with great community aspect and live chat
Provably fair games with past result lists generally available to see
Players can customize their volatility exposure through gaming strategies.
Cons
Crash game design, aesthetic and soundtrack can be lacklustre
Some titles cap out the maximum winnings to a specific amount
Gameplay can become repetitive and generally doesn't come with add-on game features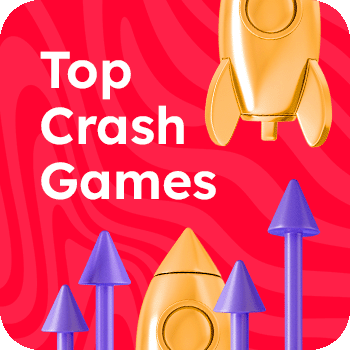 What are the most popular crash games in Canada?
Let's take a closer look at the most popular crash game titles in Canada right now:
JetX – An aviator-themed crash gambling game with great design and sound effects that features a jet taking off and heading out to space. Players place their bets and must cash out in time before the jet explodes to win.
Spaceman – A space-themed crash gambling game with a vibrant, colorful design and a lovable spaceman character. Players place their bets and must cash out in time before the spaceman's flight stops abruptly and heads back to the ground.
Aviator – This aviator-themed crash gambling game features a dark-themed screen, a simple graph-like interface, and a red plane icon that flies upwards. Players must place their bets and cash out in time before the plane explodes to win.
RocketRun – A space-themed crash gambling game, featuring a rocket flying out into space. Players place their bets and must cash out before the rocket crashes to win.
Bustabit – This crypto-themed crash gambling game honors the origins of this genre – the crypto world – with a simple interface and a Bitcoin price counter that increases over time. Players place their bets and must cash out before the price crashes to win.
Ethercrash – This title is strongly inspired by Bustabit and also features a counter with the increasing price of Ethereum. Players must cash out before the price crashes to win.
What are the rules when playing crash game gambling?
While the specific rules of each crash game vary depending on the studio provider and the casino you're playing at, the general rules tend to be similar. Simply put, these are as follows:
Players must place a bet before the round starts
The game round will start, and the multiplier will increase as time goes on
Players must cash out before the round ends at a random point to win
That's the gist! With that said, there are some additional rules you need to keep in mind:
In most games, the round might end the moment it starts, ie at 1x multiplier, which means there's a small chance you will instantly lose the round.
As the multiplier increases, it becomes more and more likely that the round will end. Players would need to keep this in mind when chasing high multiplier wins.
What are the key features in a crash game?
Even though the exact details of each crash game will vary depending on the creator, all crash games share similar features and mechanics. Let's take a closer look!
The Multiplier
The multiplier is present in all crash gambling games because it's the key mechanic and the way players can win. In each round, the game's multiplier is displayed in the middle of the game screen. As the round progresses, it increases. Players who cash out before the round ends win their original bet amount multiplied by the multiplier on the screen when they cashed out.
The Minimum And The Maximum Crash Point
The crash point is the moment when the round ends, which is generally recorded through the multiplier that was on the screen the moment the round ended. This means that the minimum crash point is the earliest point at which the round can end, and the lowest multiplier players get. In many games, this is as low as 1x. The maximum crash point is the highest multiplier the round can get to before the round will definitely end. This ranges from 100x to infinite – depending on the game.
The Minimum Cash Out
The minimum cash out is the earliest point when players can cash out their bets. This also varies depending on the game and developer.
Crash Game RTP
All fair and legitimate titles in the crash game genre are games of chance, which means their results are based on a random outcome, similar to slots, or roulette.
The outcome of each round, that is, the point at which the 'crash' in the game happens, is pre-determined by a Random Number Generator (RNG). RNGs generate numbers on an algorithm that runs on a pre-set Return to Player (RTP) percentage.
The RTP is the statistical return of funds to players relative to their bets. For example, a game with a 95% RTP translates to a 95% return of bet totals to players. Remember that the RTP is often calculated over billions of theoretical rounds, so a player trying their luck on a handful of rounds is very unlikely to see it play out.
But over time and across hundreds of playing sessions by different players, the RTP will always play out as determined in the game.
So, the RTP of a crash game determines how much of the bet money the game will eventually return to players. The higher the RTP, the better for players.
Crash Game Gambling Odds
Gambling odds are different from a game's RTP. While the RTP determines the actual percentage of bet amounts awarded back to players (remember – as calculated theoretically over billions of simulated game rounds!), the gambling odds represent the probability or likelihood of a particular game outcome. In mathematical terms, gambling odds are calculated by determining the ratio of the number of events that lead to a loss versus the number of events that lead to a win.
Let's take a classic casino game as an example: Roulette. Since there are 38 numbers on the Roulette wheel, the gambling odds of winning are 37 (all potential losses) to 1 (all potential wins), which would be displayed as 37:1.
Sports bettors will also be familiar with gambling odds as sportsbook sites often pre-set the odds at which they accept bets on live events.
Now, back to crash games. Specific gambling odds will vary from game to game. However, there are one odds feature that all crash games share – the likelihood that the 'crash' event happens increases the longer the round runs. So, keep this in mind when chasing a win with a high multiplier!
How Much Money Can You Win Playing Crash Gambling Simulator?
Once again, this depends on the game title, developer, and specifications. In some cases, the online casino might apply the maximum win for the game.
Here are some of the most popular crash games and their maximum wins:
| | | |
| --- | --- | --- |
| Game title | Maximum win | Maximum Coin win value |
| JetX | Unlimited | Varies depending on casino limits |
| Spaceman | 5,000x | 500,000 coins |
| Aviator | 100x | NA |
| RocketRun | NA | 5 Bitcoin |
| Bustabit | 1% of bankroll | 13 Bitcoin |
| Ethercrash | NA | 7.06 Ethereum |
A quick search online will reveal many alleged stories of players who won big amounts on these games that go up to the hundreds of thousands of CAD, so it's possible! Naturally, though, landing a big win is very rare.
What currencies can you use when playing crash gambling games in Canada?
As with every casino game, players can bet on crash games using their preferred currencies, as long as they're accepted by the online casino they're playing at. One feature of crash games is that many accept both fiat currencies (like CAD, USD and EUR) and cryptocurrencies.
As explained above, the crash gambling genre emerged from the cryptocurrency scene, so it's no wonder that most of these games accept cryptocurrencies. Some of the most popular cryptocurrencies used to play crash gambling games are:
What Happens If You Get Disconnected From The Game?
Given the mechanics of crash games, a disconnection from the game server or a disconnection from the player's end can be a big issue.
Disconnection before the bet is registered – Nothing happens as no bets have been placed – players can continue betting after they're re-connected. All previous won funds will show in your casino account.
Disconnection after the bet is registered and the cashout is not – Unfortunately, in this scenario, there's a high risk that the round crashes before the player manages to re-connect. In this case, the player's round will likely register as a loss.
What happens next depends on the type of disconnection (whether it's from the casino's or player's end), and the casino you're playing at. Most licensed and reputable casinos will refund players their original bet amounts if the disconnection issue comes from the casino's end. This is unlikely to happen with crypto casinos, so keep that in mind if you choose to play on crypto gaming platforms.
How To Deal With Log And Disconnections
In the case of a game issue or disconnection, follow these steps:
Take a screenshot of the screen, which will show the approximate time of the disconnection
Determine whether the disconnection is from your end or the casino's end
Resolve the disconnection or wait until the site/game is back online
If you lost money because of the disconnection, get in touch with the casino through an email contact form or live chat to see what your options are
If the disconnection took place from your end, consider changing or improving your internet access to minimize the risk of disconnections in the future.
How To Choose The Best Crash Gambling Game?
The best crash gambling game for you will depend on your playing style. Here are some general factors to consider:
Game interface – Some crash gambling games have a minimalistic and plain design that can be as simple as a graph with an x and y-axis and an increasing curve. Others are designed with a theme and characters for a more immersive experience.
Game features – At their most basic, crash games offer one feature to players: the multiplier. However, some titles like JetX can have inbuilt jackpots, and others might even offer free rounds. One key feature we strongly suggest you make sure is present is the autoplay feature, as this can be used to effectively apply specific gaming strategies.
Maximum multiplier and maximum win – When choosing a crash game, you should choose a title with a high maximum multiplier and maximum win, so if you're lucky enough to land a big multiplier win, you do so with a large sum of money.
Minimum cash out – Opt for crash games with a low minimum cashout, as close to 1x multiplier as possible. When playing, you might find yourself in a position where it's best to cash out early in a couple of rounds until you decide to change strategy. To do this though, you need to be playing on a game that allows you to cash out low.
RTP – The higher the RTP, the better for players, as it means that the game will give out a higher percentage of the original bets back to players over time. Remember – the RTP is calculated over billions of simulated rounds, so it's unlikely that you'll see the RTP in action in a playing session. The point is that over time, it matters. The average RTP for crash casino games hovers in the 96-97%, similar to slot games.
The Best Crash Gambling Strategies
As with all casino games, communities of players have discussed and theorized possible winning strategies to use in crash games. Before we look at these in further detail, keep in mind that crash games are 100% games of chance, which means that there's no way to predict the outcome of any given round.
With that said, there are strategies players can apply and stick to throughout a gaming session, depending on their playing style and bankroll. First, let's take a look at some strategies that can be used on all slot and casino games, including crash games:
Martingale strategy – Double up your bet after losing a bet
Laubochere strategy – Increase the bet amount with an amount equal to half of the previous bet whenever you win
Paroli strategy – Maintain your bet if you lose and double your stake if you win
These strategies are highly volatile, and we recommend them only for very experienced players or high rollers.
Now, let's also consider some strategies that have been specifically designed for crash gambling games:
Bet big on a low multiplier goal and bet low on a high multiplier goal
Use auto-cashout to remove emotional reasoning when playing
Your strategy depends on your playing time, budget, and playing style. It helps to have a strategy in mind and stick to it, but you might also find that alternating strategies works better for you.
References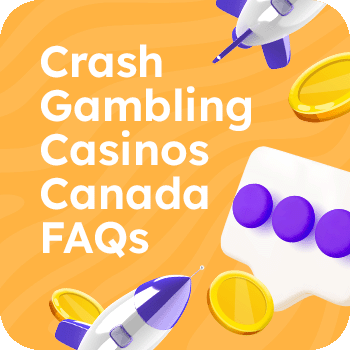 Crash Gambling Online Casinos FAQs
What are crash games?
Crash games are a type of casino game genre. They are games of chance and generally come in a multiplayer format.
How do I win in a crash gambling game?
Crash games are games of chance, which means they have a random outcome each time you play. To win, simply place a bet and cash out in time before the round 'crashes', and the game ends. If you cash out in time, you'll win your original bet times the multiplier on the screen when you cashed out.
Can I play crash gambling games for free?
Yes, you can! Players can easily find free demo versions of crash games on select casinos and the game studio sites that created them.
What currencies can I use to play crash games?
You can use both fiat and cryptocurrencies, depending on which currencies are accepted by the casino you're playing at. Some of the most popular options include CAD, USD, EUR for fiat, and Bitcoin, Ethereum and DogeCoin for cryptocurrencies.
Can I play crash gambling in Canada?
Yes, Canadian players can try crash gambling on any licensed Canadian casinos or offshore casinos that house crash games like JetX, Aviator and Spaceman. Some popular platforms include Cbet Casino, Stake and Rocketpot.
Who are the best crash gambling streamers?
Fans of the crash gambling genre can tune in to social media platforms like Twitch and YouTube to see famous streamers play live. These include SteveWillDoIt and BSBZA. Other famous gambling streamers are Roshtein, Teuf and ClassyBeef.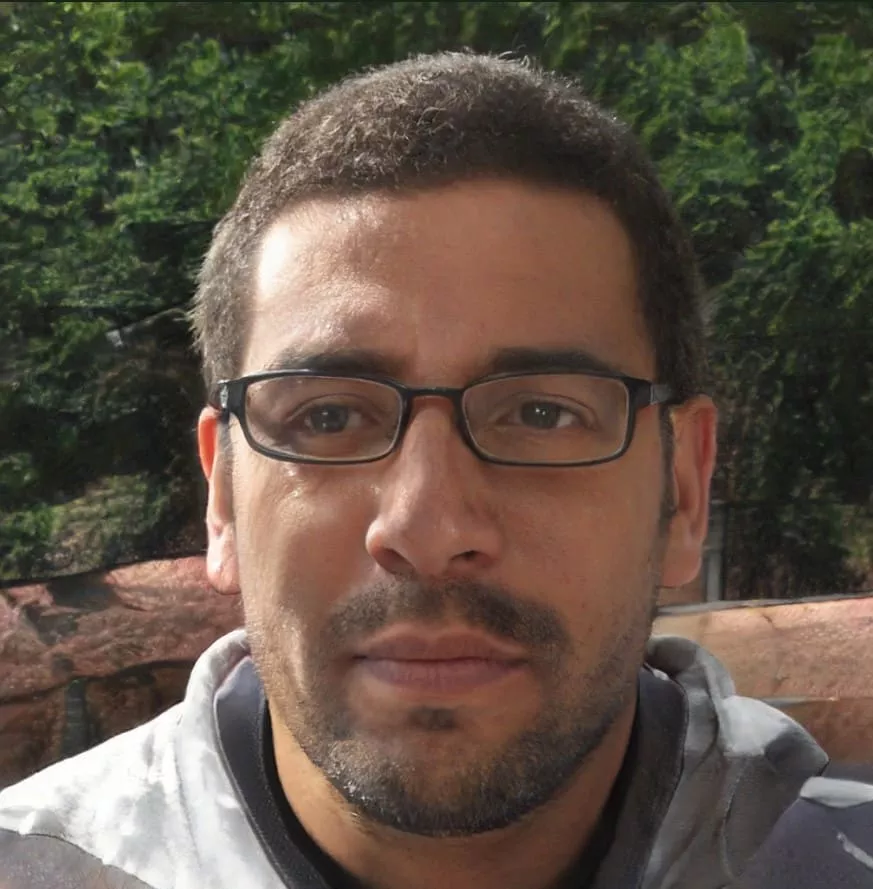 Adam is the founding father of the site and has been around since the very beginning. He started Playcasinos.ca out of a college dorm room in 2013 as a personal blog documenting his favorite slots and sharing his games expertise with the world. Since...
Read more about Adam Nadeau