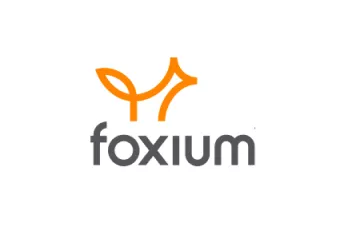 Foxium Casinos
Seasoned casino players will have heard of most large software providers, but the smaller and newer providers often don't get as much attention. Here on Playcasinos.ca, we like to challenge the ordinary and put the spotlight on every provider evenly. For that reason, we'd like to introduce you to
Foxium
– a very
innovative and creative provider
. With a selection of both online casino games and mobile casino games, Foxium has proved to be ambitious and ready to take the fight on in order to secure a position as a
leading provider
. Based in Tallinn, Estonia, Foxium was
founded in 2015
– making it a newbie in the industry. Nonetheless, it has already brokered great deals with other providers to supply the best possible games. As of yet the portfolio is rather limited but given time, Foxium will prove to be a worthy competitor for the likes of
Microgaming
and
Yggdrasil
.
Best Foxium Games Casinos Canada
The Story Behind Foxium
Foxium first saw the light of day in 2016, when veterans of the industry came together to form a new software provider. They all had the same vision; to create products that can challenge the dominance currently held by NetEnt, Microgaming and Play'n GO.
So far, they seem to have delivered. The games that they have released since their inception have all been of very high quality. Take the slot The Great Albini for example. With the playful animation style and seamless motions, it's clear that there has been a certain amount of dedication and effort put into this slot to make it as good as it can be!
Foxium Games
As previously mentioned, Foxium's portfolio of games is not yet as extensive as other gaming providers. This is obviously due to the fact that they are still a relatively new addition to the industry.
Still, it doesn't mean that they are anything to look down on. With the handful of games that have been released, we have been seriously impressed by nearly every single one.
Knowing that the team behind Foxium is not as large as competing providers' teams, it's a very big accomplishment that their games have been released on time and without bugs. This shows the dedication that the team is willing to put into each game, which in turn makes us very happy.
With a great balance between fun and excitement, adding an average Return to Player (RTP) percentage at a nice and stable 96%, we hope to see this provider for many years to come.
What can we expect from a Foxium game?

Something that has allowed Foxium to gain momentum is the fact that their games are all built around a story. Each slot has a different story and goes into a great amount of detail and really allows the player to immerse themselves into the game, leading to more enjoyment.
In short, Foxium creates a bit of a unique world for the player, making sure that each game also tells a story. What's maybe best is that all the slots made by Foxium are created in HTML 5, meaning that all games can be played on every type of device, regardless of the size.
What is Foxium software like?
As with most things, there is a certain amount of cooperation between competitors. As a result, Foxium has signed a deal with NYX Interactive. In this deal, Foxium will design and create the games entirely independently, but the foundation upon which the game will be built will be supplied by NYX.
This goes to show that despite the fact that there is serious competition and always a healthy amount of rivalry, the developers still seem to find the time to cooperate with one another. We believe that thanks to this (kind of) cooperation, the overall quality of the entire industry will go up.
Foxium Casinos
This is, of course, the most important question of all. What use is all this information if you cannot in fact actually play the games? We are happy to announce that here on Playcasinos.ca the games are available as a demo and can therefore be played for fun, rather than for actual money.
If you are looking to play some spins for actual money, do keep in mind that this is a rather small provider and therefore, not all casinos may have them in their selection. Luckily, there are a few!
Currently, LeoVegas, Mr Green, and SlotsMillion are among the casinos that offer games by Foxium. What's great is that these casinos are some of the very best in the world and can lead to many hours of playing fun.
Check out the Foxium games and let us know what your opinion is!
What to Expect from Foxium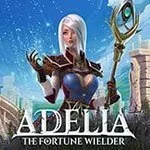 Due to its relative anonymity and the fact that it's still a company that is on the way up, we expect great things. Although the portfolio of Foxium games is still rather limited, the games that we have been introduced to have been of high quality, all with fascinating storylines behind them. To name a few:
Adelia The Fortune Wielder follows the story of its protagonist, Adelia, a sorcerer's apprentice who is sent on a search for great treasure after the death of her mentor, with the task of overcoming great dangers. Luckily, she can rely on her magical abilities and defend herself with her staff and her trusty dagger.
This is a game tailor-made for the more experienced player, although the compelling story and the fun gameplay make it enjoyable for anyone.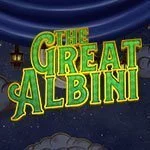 Meanwhile, The Great Albini, which is based on the adventures of the magician of the same name and his assistant, is an entertaining video slot game which includes a rather unique mystery respin feature.
Do you dare to give it a whirl? You can play for free or for real money prizes!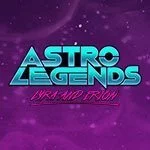 Finally, Astro Legends is a highly creative video slot which takes place in space and which boasts a cluster pay system and a cascading slot gameplay mode.
This is definitely a fresh change of pace for most traditional game players, who will also be entertained by the gripping story and the exciting characters.
If these games are anything to go by, we can be certain that there will be a bright future for Foxium. The designs and animations in the games have so far been very admirable.
If they've managed to reach such an enviable standard after just a few short years, I can confidently say that we can expect so much more in the years to come!

Adam is the founding father of the site and has been around since the very beginning. He started Playcasinos.ca out of a college dorm room in 2013 as a personal blog documenting his favorite slots and sharing his games expertise with the world. Since then, he has seen it grow from a scrappy little site to the Canadian casino review hub we all know and love. An online slots fiend with a high tolerance for risk, Adam also has a number of surprisingly serene hobbies, including hiking, camping and fishing (the stress of playing high volatility games all day has to come out somewhere, right?) As the site has grown, his site manager duties have been delegated and he now handles sales and marketing for Playcasinos.