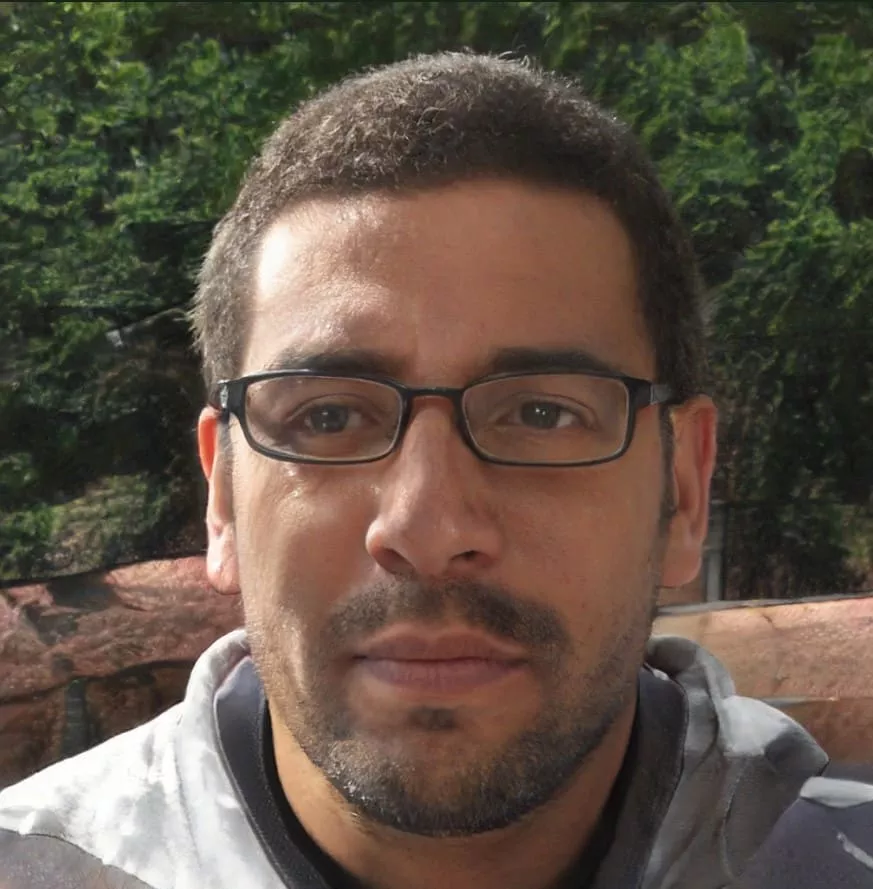 Quickspin Games
Quickspin is a Swedish game studio founded in 2011 that develops high-quality video slots for the free to play, social and online gambling market. With headquarters in Stockholm, Quickspin's team consists of passionate slot enthusiasts, who continually push boundaries through innovative game design, as seen throughout their game portfolio. Quickspin hasn't been around for as long as many of its contemporaries, but it has quickly made waves with the innovation that it has brought to its unique video slots. Under the lead of CEO and co-founder Daniel Lindberg, the software provider strives to always deliver the best possible gaming experience to each and every player. Its team is 100% dedicated towards delivering exceptional gaming creation, ensuring its games contain exciting features, graphics, and animation geared towards interactive style gameplay. It's almost a deliberate ploy to be different, but it's not done in an 'over the top' way. Quickspin stands out because it dares to be different with the themes of its slots, their design, and the bonuses and special features built into them. And best of all, Quickspin Games are freely available to the Canadian market.
Best Quickspin Casinos Canada
About Quickspin
Quickspin's aim is to develop high-quality slot games that push the boundaries of the genre. Even though it is a relatively new company, it's the fresh, unique ideas and playing passion that has made them a popular choice for online players. The team, made up of industry veterans from both suppliers and operators, soon caused a market-changing shift in terms innovation and quality.
Although Quickspin was founded in 2012, it's interesting to note that the founders of the company have been in the online casino industry for much longer than that. They have a background at companies such as NetEnt and Unibet, which are widely regarded as some of the most dynamic in the industry. Using their experiences, the Quickspin founders decided to carve out a niche as a progressive software firm that is unlike any other game-maker in the business.
Quickspin distributes AAA video slots focused upon object, style, design, elegance, artwork, audio effects and special features that exceeds that of their opposition, cementing Quickspin's name as one of the most reputable software developers in the online gambling industry.
In May 2016, Playtech struck a deal to acquire Quickspin for an agreed amount of €50 million. Playtech's position in the Nordic market strengthened considerably and added over 20 titles to its portfolio distributed to more than 40 B2B clients.
Casinos and gaming sites have been clambering over themselves to sign up Quickspin ever since, and this is why its games are available to play at some of the biggest names in gambling around the world — with a hefty presence at sites that welcome Canadian players. Fully licensed to operate in the UK, Europe, the US and Canada, the award-winning Quickspin is closing in on a decade-long reign as one of the most interesting slot developers around today.
What kind of casino games does Quickspin make?
Rather than releasing dozens of video slots into the market, Quickspin has opted for a quality over quantity approach, and this is why it only has around 70 games available to play.
Quickspin has focused solely on video slots, and so you won't find any other type of casino game — be it card, table, poker and so on — available in its collection.
Typically, Quickspin's slots have five reels and a number of paylines that you can alter as you see fit — the more lines you use, the higher your chance of winning, but also the more you must stake per spin.
In some of its titles, such as The Epic Journey, the game board features three different sets of five reels on your screen at any one time, with up to 100 paylines available.
The Quickspin boutique caters for players who love rich animation, sophisticated visual themes, infectious audio effects, colorful graphics, and tons of gameplay that feature action in video slots.
Quickspin slots feature an assorted range of interesting and thought-provoking themes, some are designed based on stories from our childhoods such as Big Bad Wolf, Beowulf and Goldilocks and Wild Bears. Others focus on legends as well as well-known novels that are such as The Three Musketeers and Treasure Island.
Their famously unique, themed games such as Seven Highs 7, The Epic Journey and Second Strike are among the most popular games played and enjoyed online.
The main focus, and in fact only focus at Quickspin is the creation of slots. While most software companies in their genre tend to create a variety of games, Quickspin does not and uses its energy towards creating well designed and thoughtful slots that are unique and easily identifiable by name and design. A few of those easily identified and part of the Quickspin library includes Crystal Queen, Treasure Island, Firestorm, The Three Musketeers, Genie's Touch, Sugar Trail, Hidden Valley, Sinbad, Illuminous, Second Strike, Royal Frog, and Razortooth.
What are the best slots from Quickspin?
As mentioned, Quickspin's library of video slots is small but perfectly formed. Here are arguably the pick of the collection:
Big Bad Wolf
Treasure Island
The Epic Journey
Sticky Bandits
Spinions Beach Party
King Colossus
Sinbad
Dragon Chase
Goldilocks
The Three Musketeers
Pros and Cons of Quickspin Games
How does Quickspin stack up when compared to other slot game developers? Certainly, it is among the most innovative brands around, but to offer more context, here's a comparison of the pros and cons:
Pros:
Polished, high-end design
Typically generous RTP rates
Fun bonus rounds and special features
Uses familiar stories/characters in many of its games
Cons:
Games tend to stick to the same template
Cartoon style of many of its slots won't please everyone
Small portfolio of around 70 games
No card, table or poker selection
Quickspin Software Platforms

Quickspin's portfolio towards mobile is hardly massive but is growing with each new release. As all games produced are available via its instant play software, they also are offered via the mobile platform as well. This makes access to its library easy and fluent, and the manner to which people wish to access it problematic free.
Quickspin made a name for itself in the area of social gaming when it signed a license agreement with Plumbee social gaming for delivery of its entire social gaming portfolio. The licensing agreement enables Quickspin to tap into a fast-growing market and deliver free-to-play games to the mass market, its state-of-the-art slot titles like Rapunzel's Tower and Goldilocks and the Wild Bears are available on Facebook through Plumbee's Mirrorball Slots app.
In recognition of Quickspin's innovative titles, the firm won Game of the Year for its Big Bad Wolf slot at the 2013 EGR Operator Awards. It's a slot that can be played for money at various online casinos or for free as part of Facebook's suite of social games. In the same year,the company won Software Rising Star of the Year, also at the EGR B2B Awards.
Where can I find Quickspin games?
The great news for slots enthusiasts is that Quickspin is highly sought-after by casinos and gaming sites. This means that Canadian players have a wealth of options available to them when it comes to accessing its titles.
However, as we know, not all online casinos are created equal, and so it pays to do your research to ensure that you only engage with the very best available in Canada.
In the section below, we offer tips and strategies that help you to choose the best Quickspin casino. However, if you're a little short on time, then we have an alternative method for you to shortlist your next favourite games site.
How to choose the best Quickspin casino
It really does pay to put in the legwork when choosing your next casino to sample Quickspin's exciting slot game collection.
If you make a bad decision here, then you will have wasted time and money (if you make a deposit) on a casino that is below par, when you could have instead done your homework and registered with a site that offers lots of advantages.
We ask our readers to consider three key aspects before selecting their new casino — legality, bonuses/promotions and user experience.
As far as legality is concerned, it goes without saying that you want to avoid casinos that are not lawfully allowed to offer their platform to Canadian players. Therefore, check that the site is licensed to operate in Canada and welcomes customers from the country.
The second area for consideration is bonuses and promotions, because ultimately there is nothing wrong in seeking to make your bankroll stretch a little bit further.
Our top tip is to be diligent when deciding the best bonuses and promotions for your gaming needs. An offer may look generous on the surface, but you need to weigh up other factors such as the terms and conditions and also the wagering requirements. There's not much point in claiming a bonus if you may never get your hands on any winnings from it.
For the slot game enthusiast, which you are likely to be if you are interested in Quickspin games, we always recommend taking bonuses that have a high free spins ratio. This way, you can try new slots without risking your own cash.
Finally, think about your 'user experience'. There are lots of different elements that go into this loose description, but here are just a few items to consider. How does the casino look and play on mobile? How quick is it to make payments, and which methods are accepted? How many different ways are there to contact customer support. How easy is the site to navigate?
If you can get a nice balance of the three areas mentioned above, then you won't go far wrong at all.
Quickspin Games FAQ
How safe is Quickspin casino software?
Has Quickspin won any awards?
As one of the more progressive and dynamic casino software firms, it will come as no surprise to learn that Quickspin has been recognised with a number of different awards over the years.
These include 'Innovation in Casino Software' and 'Mobile Gaming Software Supplier of the Year'. There have also been 'Game of the Year' nods for some of its leading titles, including Big Bad Wolf.
Why can't I find games by Quickspin at all online casinos?
The reality is that online casinos select the games they want on their site based on a number of different factors, including availability, personal choice or — most common — the size of their budget.
Therefore, if you join a casino and find that Quickspin games aren't available, it's not necessarily a negative point against the brand.
The good news is that Quickspin is so widely respected in the industry that you will find its games available at many different casinos that Canadian players can access on their computers, phones and tablets.
Is Quickspin a scam?
Quickspin is not a scam. It's a legit software company that has been around for the best part of a decade now and has won countless industry awards in that time.
Quickspin's games are secure and designed to work seamlessly across the broad range of devices available. With a strong release schedule for the next year or so, the company will not be going anywhere anytime soon.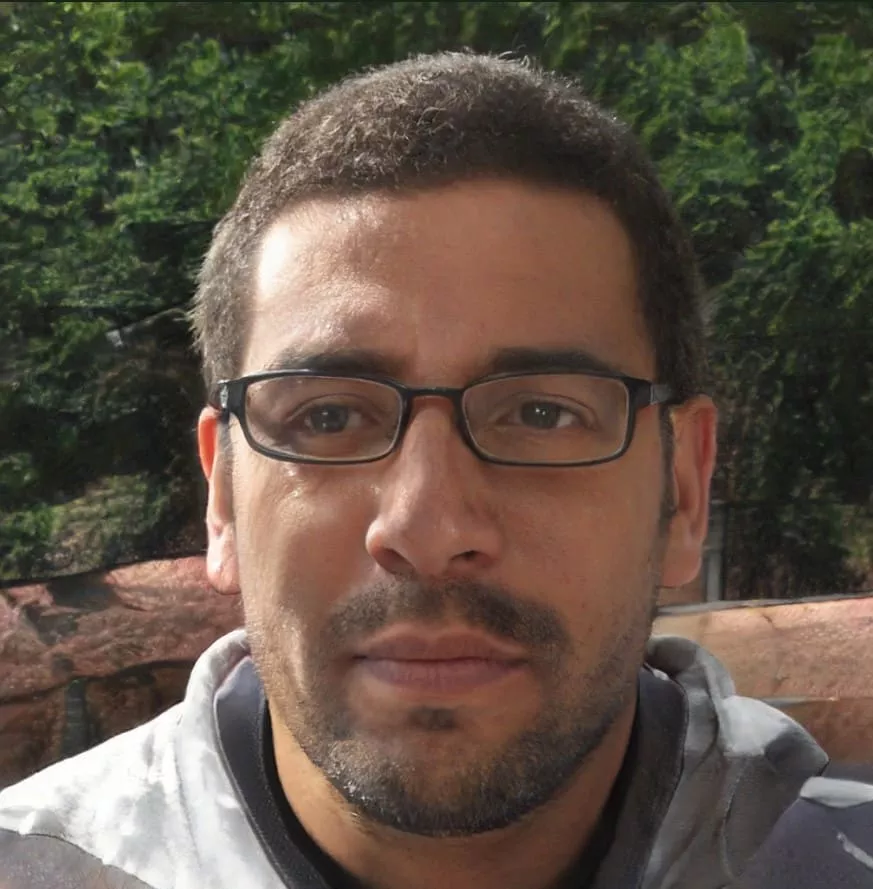 Adam is the founding father of the site and has been around since the very beginning. He started Playcasinos.ca out of a college dorm room in 2013 as a personal blog documenting his favorite slots and sharing his games expertise with the world. Since...
Read more about Adam Nadeau