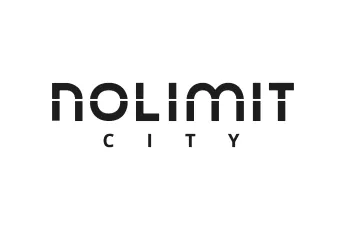 Nolimit City
NoLimit City is a relatively new software provider when compared to some others, like
Microgaming
or
Playtech
, for example. However, the people behind the company are anything but 'new' to the industry. And it's their
collective experience
which makes this software provider so successful. One of our favorite things about NoLimit City is that its slots are truly
refreshing
in design and concept. While some providers churn out slot after slot, this company takes
innovation
seriously. We'd put them on par with a provider like
Thunderkick
in terms of 'freshness' and inspiring games. This
NoLimit City review
was written to explain exactly what makes this provider so fresh and exciting, so keep on reading!
Casinos with NoLimit City Games
The Story Behind NoLimit City

Although NoLimit was established not too long ago, it has over 10 years of experience in the industry, when looking at its team's portfolio. Given that the iGaming industry itself is quite young, that is truly an impressive amount of know-how to have at your back.
Currently, it has offices in Malta (which is the worldwide capital of all online casino companies), Stockholm, Sweden, as well as Gurugram in India. In fact, NoLimit City is licensed by the Malta Gaming Authority (MGA), which is one of the most respectable and powerful regulators in the industry.
We're sure over time the company will expand not only in number but perhaps even to a greater number of countries. If its existing products are anything to go on, it seems clear that it will be a successful venture for everyone involved.
NoLimit has a really accomplished system powering it up. It likes to keep everything in-house, ensuring that a product is finished to the utmost level of quality possible. From start to finish, a game goes through development, design, back office, promotional periods and into cloud sharing all between the same set of people.
As you can imagine, this makes it possible for a product to be overseen for consistency and finish in ways that aren't possible when third-parties are involved. It makes a significant difference between NoLimit products and other products.
Games produced by NoLimit City
As the modern software provider that it is, NoLimit offers mobile play options for all its games. We've tested out their products on both phones and tablets, and can say that the games ace the mobile-compatibility test.
The games are developed on HTML 5, which also means that you can easily access the games even from your casino account. You won't have to download anything or worry about not having the right software, which is definitely good news for people who love to game on the go.
NoLimit City is behind the creation of both slot games and table games, like lottery options. The only lottery game it has involves other variations like lotto poker, lotto 36 balls and lucky cards (a classic Turkish card game). That said, its slot games are by far the more advanced and impressive products. We're going to give you a sample of what they have to offer below.
Owls
Volatility: Medium
RTP: 96.22%
Max win: 1374x your bet
Owls is one of the newest offerings from NoLimit set in a mythical land brimming with swords, gems and of course, mystical owls. It has a fascinating number of special features which keep the game interesting and engaging. As with all of NoLimit's other games, this videoslot has a wonderful soundtrack, and the graphics are absolutely top-of-the-line.
Wixx
Volatility: High
RTP: 96.61%
Max win : 2796x the original bet.

Wixx is a 4 reel, 81 way to win video slot. It's like a futuristic take on a classic slot, where the symbols are represented by crystals. The main crystals of this slot are Ruby, Topaz and Sapphire. Don't underestimate the design quality of this slot. The level of graphic finish is no joke, and is reflective of the talent that NoLimit has.
Kitchen Drama: Sushi Mania
Volatility: Medium
RTP: 96.77%
Max win: 697x

Inspired by the Japanese art of making sushi, this is potentially the cutest slot we have ever seen in our life. Animated sushi dancing on top of a wooden chop-board? Sign us right up, please. Seriously the level of animation and skill that went into the design of Kitchen Drama: Sushi Mania knocks our socks off every time.
Creepy Carnival
Volatility: High
RTP: 96.68%
Max win: 1109x your bet size

Creepy Carnival video slot is inspired by the weird carnivals of the 1900s. We're talking about characters like the fortune teller, the strong man, the carnival director and more. You know, the stuff that haunts your worst nightmares. We like this slot for its originality and, as we've come to expect of Nolimit City, it's high-quality finish.
NoLimit City Casino Operators
NoLimit City works with a number of casino operators. By 'operators', we mean online casinos that carry the software provider's products. The casinos NoLimit does business with are all reputable companies that have also gained a name for themselves – which of course, also reflects very well on NoLimit.
Below are some of the casino operators that NoLimit works with:
There are plenty more, if you want to test out NoLimit City games you just need to check out the casinos listed on this page. Then once you've chosen a NoLimit City Casino just Hit the 'Visit Casino' button. From here, you can check out NoLimit City's games and have fun spinning.
What to Expect from NoLimit City
The one definite thing you can expect from NoLimit is a growth in their portfolio. Currently, the software provider has a solid selection of slots – but not that vast a range. We're thinking that the future holds great stuff for this provider, including a boom in popularity and size if they keep on the same track as they currently have.
With innovative concepts and designs, unique game structure and more on their side – NoLimit City is a provider to keep an eye on.

Marie Claire Graham
Author
Meet Marie-Claire Graham, a bubbly Canadian writer with a passion for all things casino. She graduated from Conestoga College with a degree in graphic design, and has been using her expertise to provide in-depth and engaging content on the exciting world of gambling. With a love for storytelling and a knack for breaking down complex topics, Marie-Claire is sure to keep you entertained and informed on all things casino. When she's not penning in-depth articles and reviews for Playcasinos.ca, Marie-Claire can be found exploring the great outdoors, playing tennis and trying new restaurants in Kitchener.