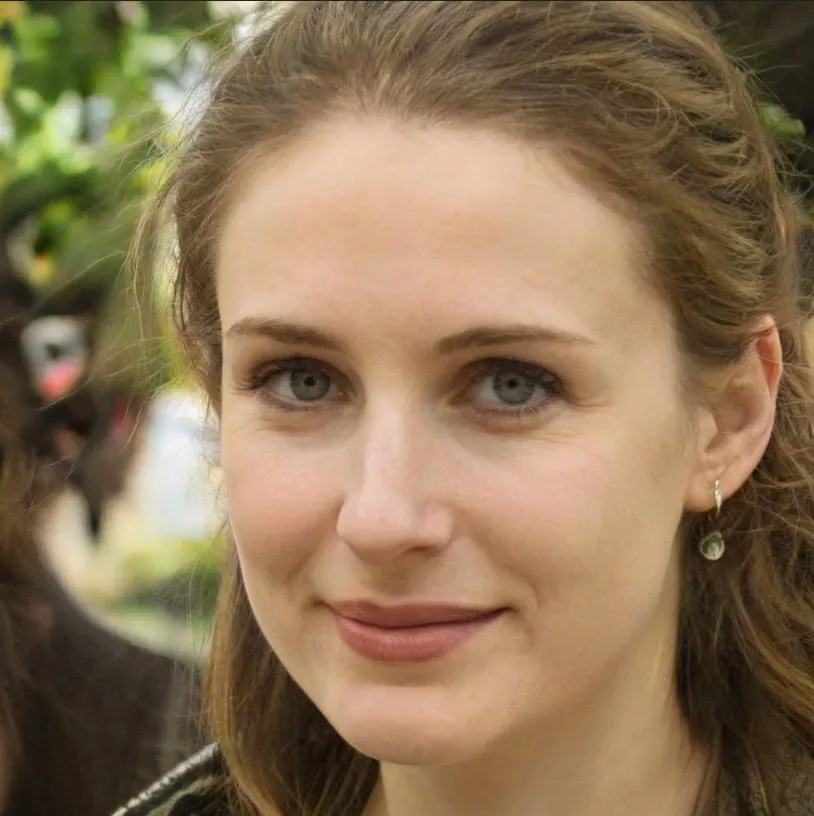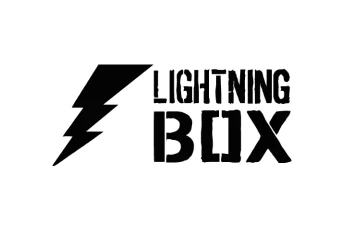 Lightning Box Games in Canada
Previously called 'Lightning Box Games', this third-party slot designer decided to sleek up their brand, dropping 'Games' and running with the much cleaner 'Lightning Box'. I personally think this was done in an effort to stop people saying that they 'played Lightning Box Games games'. Whatever the reason, they're better for it. Although, strangely, the change hasn't been applied very uniformly, with some of their digital footprint still retaining the longer name. This made my research a little trickier than necessary, but I eventually figured things out. Okay, so down to the important stuff. These game-makers have been around since 2004, but they haven't exactly been making waves. In fact, it's highly possible that you haven't heard of them at all, until you stumbled across this page of course. Is that a bad thing? Definitely not. Read on to find out why.
Best Casinos with Lightning Box Games
Who is Lightning Box?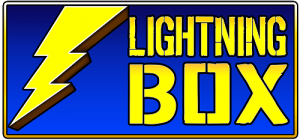 As most of us know, online casinos, and even land-based casinos don't make any of the games they host. Instead, they get their games from companies whose only job is to create them. Lightning Box is one of these companies. Their purpose is to build and design the exciting slots that you know and love. A few clever people work hard to create everything, from the way the algorithm is calculated, to what the symbols look like, and the probability of those same symbols hitting on winning combinations. Once Lightning Box has completed a game, they supply their creation to licensed and commissioned casino operators (these are the actual places you go to or log in to when you play) across four continents.
And who are the people behind the name? It's a team of talented designers and math experts who put their heads together to create engaging and immersive content. Because you should know that it's incredibly difficult to make a slot entertaining. Think about it, all the player does is click a button and watch reels spin. So the next time you feel really entertained by a slot, give the real heroes a thought. And the reason Lightning Box do this so well? It all comes down to experience, with the founders and partners having worked extensively with industry leaders within the gaming sector for many years before striking out alone.
We mentioned that Lightning Box also work in the social space. But what is social gaming? Increasingly, people want to feel connected with one another, in every situation, including when they're sitting at home alone logged in to an online casino. Lightning Games identified this desire and utilizes its considerable skill set to meet the demand for the merging of casino games and social media platforms like Facebook.
Best Slots And Games From Lightning Box
This list puts the most well-known games at the top, making your journey into Lightning Box discovery that little bit simpler — you're welcome.
Lightning Horseman
Silver Lion
Stellar Jackpots
Astro Cat
Druidess Gold
Fortune 8 Cat
Lost Temple
Dolphin Gold
Samurai Princess
Pixie Gold
Temple Cash Frogs 'n Flies
Astro Pug
Redroo
Dragon Palace
Respin Rhino
Chilli Gold
Panda Pow
Serengeti Diamonds
This isn't a complete list, and new games are always being created, so pop over to their website to check out the latest. It's also worth noting that Lightning Box is known for taking two of its most popular games and combining them, so that the best features of each work together to create a mega slot. Many of their games are also progressives, meaning they come with mini, minor and major jackpots that increase steadily until a player cashes in.
The History of Lightning Box
I mentioned above how the company opened its doors in 2004 as Lightning Box Games, starting as a tiny but mighty organization with a dream to design top-notch games in tandem with cutting-edge mathematical algorithms. Before they were independent the guys behind the scenes picked up their experience working with one of the big names, but they soon decided to branch out alone, wanting to leave their own mark on the industry.
But it wasn't with online casinos where Lightning Box had its biggest success. The first places to stand up and notice were some seriously top tier land-based casinos in high traffic cities like Las Vegas and Atlantic City. After this they moved into the online, mobile and social media markets, proving themselves a force to be reckoned with as they went — albeit fairly quietly. Today trademark games from Lightning Box can be found almost everywhere casino is involved, and their impact is global. You'll find them in the UK, USA, Asia, Australia and even South America. You'll find their games pulling in the crowds on world renowned online casino sites like Mr Green and LeoVegas, so if you're a regular patron of online casinos such as these, I'd bet my bottom dollar you've played a Lightning Box game and you don't even know it (until now).
Lightning Box was acquired in 2021 by the company formerly known as Scientific Games, Light & Wonder.
Are Lightning Box games worth playing?
To answer this question we have to consider things like volatility, jackpots and maximum payouts. We then have to examine each of these factors against other games from more mainstream developers. Sounds like a snore right? Luckily, I've done all the leg work for you, so all you need to do is read the next few sentences.
The feedback has been pretty unanimous that despite their low key image, Lightning Box games are among the most popular on the casino floor across the entire US. And this reputation isn't limited to land based casinos, as games from this developer creep up the popularity list of most major online casinos. On average, players stay with Lightning Box games the longest, a testament to their entertainment value.
To sum things up I would say that I think of Lighting Box games as the uncredited heroes of the slot industry. They lead the way in many aspects, particularly because their philosophy is based purely on mathematics. Across the board their slot payouts are quite sizable and definitely above average. They incorporate totally original special features into their games, giving players fresh opportunities to cash in large. Their progressive jackpot games come in three rewarding levels, and each of their slots include Ways-to-Win betting structures.
Are Lightning Box games fair and secure?
One of the best things about Lightning Box is that it uses mathematics to analyze and formulate each aspect of their slot development. Quoting directly from the company, they use "a mix of great math, striking graphics, cinematic audio and just a touch of magic". But aside from math making the slots more high tech, it also makes them a more even playing ground because they're built on a kind of 'fair randomness', placing fortune more firmly into the hands of each player. Lightning Box holds two licenses, one from the UK Gambling Commission and the other from the Malta Gaming Authority. These are two of the most solid jurisdictions possible when it comes to gaming, which should put your mind at ease. To top things off, its games are certified either by eCogra, GLI, or Technical Systems Testing (TST), and it uses audited and tested random number generators (RNG) across all of its games.
Are Lightning Box games suitable for mobile?
All of Lightning Box games work seamlessly across all devices, including mobile. Their team of top designers made sure that each slot is responsive, shift to fit any screen without losing any of its awesome features. So if you're the kind of player who prefers playing on their commute rather than at home on a laptop, you'll still get full access to quality gameplay, features and visuals. The games are compatible with both iOS and Android, so as long as you're not working off a Windows phone, you're all good.
The Final Verdict On Lightning Box
If you didn't read this entire review and skipped straight to the bottom of the page — shame on you. But I'll tell you what the bottom line is anyway. Despite the fact that you may not have heard of these guys, the Lightning Box crew are definitely one of the best providers in the online casino industry. And this goes beyond visuals and themes, even though they do have a retro style that's very nostalgic and fun.
The real magic is what's going on behind the scenes, meaning the data that informs the actual gameplay. In this sense Lightning Box is unique, exceptionally fair and frequently leading the way with new and exciting features. So the next time you spot a slot from these gaming wizards, get ready for an awesome ride.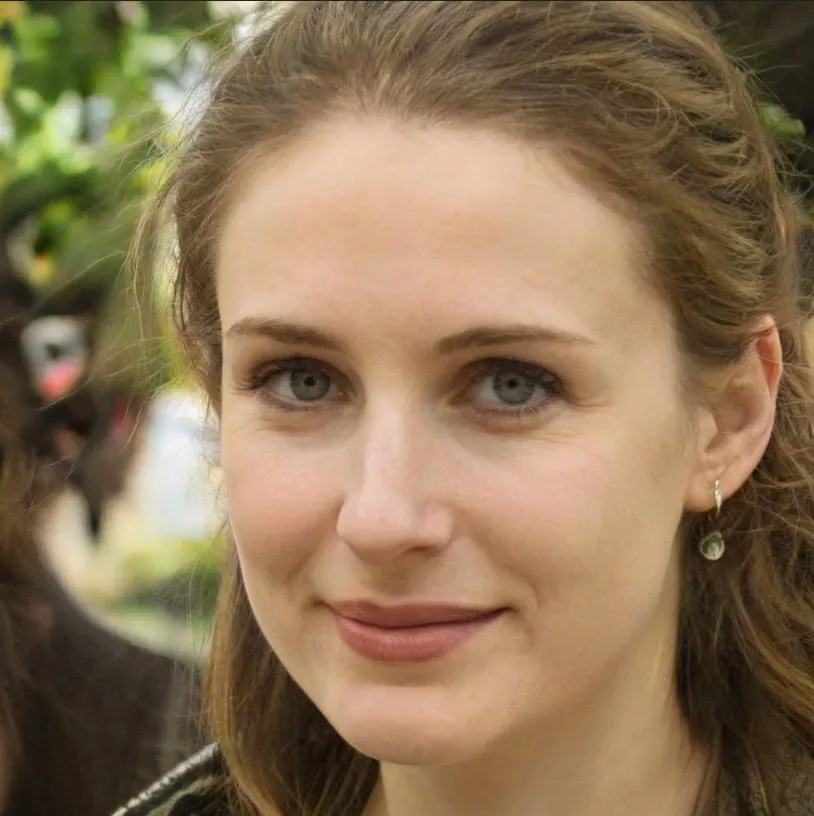 Marie Claire Graham
Author
Meet Marie-Claire Graham, a bubbly Canadian writer with a passion for all things casino. She graduated from Conestoga College with a degree in graphic design, and has been using her expertise to provide in-depth and engaging content on the exciting w...
Read more about Marie Claire Graham