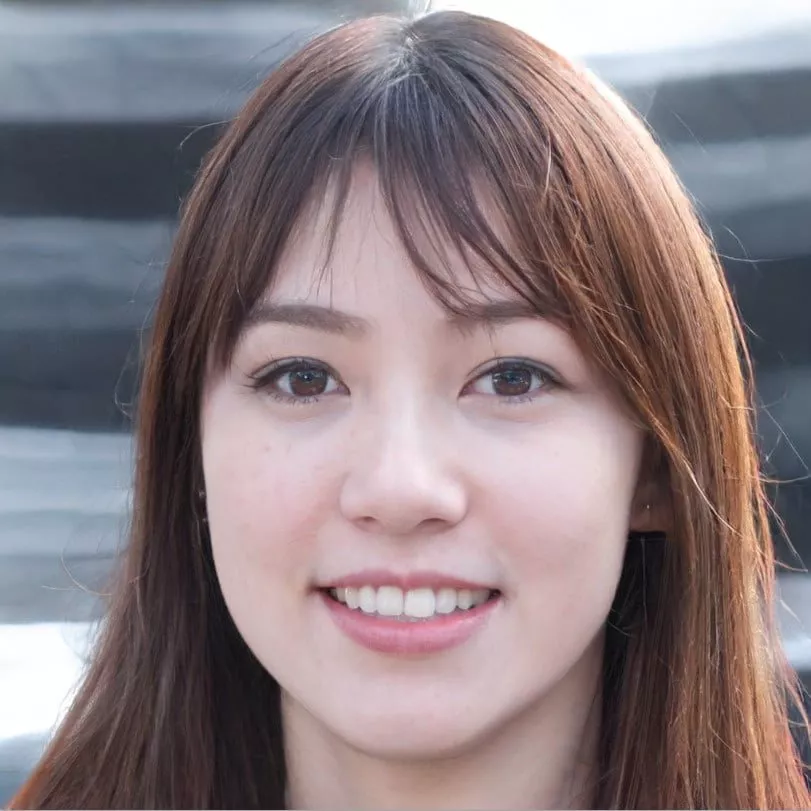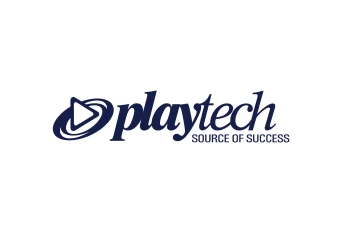 Playtech Casinos Canada
Playtech has a long and steeped history in the world of online casinos. Having begun that history in 2000, it has seen this software developer become one of the preeminent suppliers for casinos looking to offer a wider assortment of quality choices when it comes to casino games. What places Playtech above others is the company's commitment and passion that has ensured it the title as one of the best online casino gaming developers for online bingo, poker, sports, and casino software. It is that same commitment that has allowed Playtech to develop a respected name that is instantly recognized.
Best Casinos with Playtech Games Canada
About Playtech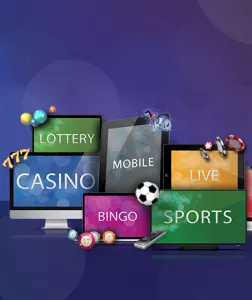 Established for over 18 years and with several big name brands using its software, it's not unexpected that Playtech continues to benefit from frequent recognition from within the gambling industry. For most of you reading this, this may not be something that matters day to day, but playing with a casino that offers Playtech games, and knowing it is an award-winning software supplier will give you a higher level of confidence. A few awards worth mentioning include the Best iGaming Software Provider, and four eGaming B2B Awards for Best Slots, Best Poker, Best Bingo, and Best Mobile.
Playtech has also been selected by some of the largest media companies to create branded content, and if you are like us, that is a nice touch. Especially if you're a fan of Marvel, HBO, MGM, and DC Comics. This goes a long way towards its reputation and shows that the commitment remains strong as they offer in excess of 500 casino games that are innovative, exciting, seamless in their execution and designed with a flair for creativity. The focus always is on game content creation, and this you can experience first-hand as the company releases over fifty games yearly to meet the growing demand of it's their players.
While casino software may be a large part of the company's focus, it is far from the only one. It also provides bingo, poker, mobile, live dealer, skill based and kiosk games. The year 2005 saw Playtech offering its initial IPO via the London Stock Exchange and that funding was used to grow its product line through research. It also acquired other gaming companies to assist with its growth, credibility, and skilled employees. The final result means great games for you to enjoy, and at the end of the day, it is what we love most.
Playtech Games
When it comes to games, Playtech has built a great relationship with its players. You will find the usual line-up of gaming selections, with those featured having the strongest focus towards slots. The range is rather vast with most reel/payline combinations, and even includes some not so commonly found. Either way, it is safe to say that finding many that are to your liking will not be a difficult task.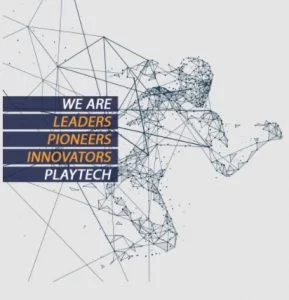 Progressive slots almost seem never ending, in part due to a large number of Marvel slots. Playtech has amassed a huge selection that numbers over 55 and continues to grow as additional slots are added. Two of the most recent, Green Lantern and Man of Steel each feature multiple jackpots as do most in the series.
While not overtly known for specific progressive slots, the list is impressive, to say the least, and will be well-received for those with a penchant for progressive gaming action. There has been some record setting wins as a result of the jackpot slots you can enjoy with Beach Life bringing home the largest recorded win of $8,211,861, followed by Jackpot Giant at $6,420,011 and Gold Rally, which happens to be one of the most popular, at $6,347,118.
Of course, one would expect the slot category to make up the largest volume of games, and for the most part, the majority of casinos will include these as available games. Yet, while these generally are the more sought after, the company has done extensive work towards designing highly regarded poker and bingo software to ensure it accommodates and meets the growing needs of those who prefer these options when it comes to gaming.
They do this through constant game development, by incorporating the newest technology, and by working closely with their development centers, which include locations in Sweden, Isle of Man, Gibraltar, Germany, and the U.K to name a few. Where you see this is in the games and the software you access, such as the recently added 21-3 side bet for its live blackjack software as well as several private rooms for VIP high roller players, it is what places Playtech, and ultimately, your experience, higher than the rest.
Playtech Marvel/DC Comic Slots
While most are aware of the Marvel Slots, Playtech also entered into licensing deals with D.C Comics and has seen various slots being released from established successful comic franchises. There are currently 20 slots in the Marvel series and 10 in the D.C comic series. Games such as Batman, Wonder Woman Jackpots, Superman, and Batman & the Riddler Riches are found for fans of D.C comics, and Marvel fans will enjoy the likes of Blade, Captain America, the Iron Man series, and The Incredible Hulk to name a few. Each comes with multiple progressive jackpots, and when you consider they allow huge win opportunities for minimum bet spins, they are some of the best for value slots available.
Playtech Software Platforms
Playtech software fans can not only enjoy online casino games, but also a variety of other gaming products. One feature that propels the company forward is its Core Management system, also known as Information Management Solutions. Its goal is to permit online casino partners the ability to accomplish all management phases and provide third party tools from a centralized system that enables players via a single login across all platforms. This is what makes this developer popular and helps to widen its licensee's player base, thanks in part due to its wide variety of products that includes table and card games, video poker, multiplayer, Asian games as well as arcade and live dealer games.
Casino: The casino software features the complete range of casino games that Playtech offers. Graphically, the games offer with brilliant graphics, easy to navigate layouts and player-friendly options relating to individual preferences and personal accounts.
Instant Play Casino: Playtech's instant flash play requires no downloading of software and enables players the opportunity to enjoy casino play directly from your browser. The choice of games may vary from casino to casino, and those casinos recommended on our site offer both the download and instant play versions.
Mobile Casino: Playtech revamped and re-launched its popular mobile software in 2012. It operates with the latest HTML5 technology that enables all casinos that are part of the Playtech network to offer games via mobile. Playtech's R & D centers are currently home to 300 developers who focus their energies on creating new mobile games and as such, Playtech was awarded by the EGR Industry Awards for best mobile gaming in 2016.

Poker:

iPoker is the network Playtech uses to run its wide selection of poker products across some of the biggest online casino sites such as bet365 Williams Hill. The network also offers poker tournaments, sit'n'go games, and seats to WSOP events. While its number of active players is less than some network poker software, gameplay is considered to be high.
Sports betting: Sports fanatics prefer Playtech's unique sports book due to its wide range of sport betting options and up-to-the-minute modern technology. It provides a wide range of betting options pertaining to each sporting event with odds that are considered on-par with most other sportsbooks.
Live Dealer Games: Playtech's game strength similarly, lies in its live casino gaming. This relates to quality, fast streaming capabilities it offers and its up-time. The company has heavily invested in this area in order to provide online players with the best online experience in which camera viewpoints and flawless HD quality live streaming matters the most. Apart from live roulette, blackjack, and baccarat games, it offers special VIP variations such as Double Screen Roulette as well as a special dedicated VIP room for exclusive high rollers.

Bingo:

When it comes to Bingo, Playtech offers a phenomenal selection of games including 75, 80 and 90 ball bingo. Peak times can see up to 13,000 players enjoying interactive play that includes multiple active chat rooms staffed by personable, friendly chat hostess who interacts with players as well as offer giveaways, free bingo, and other perks.
What to Expect with Playtech Casinos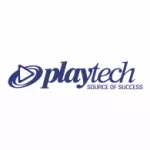 While some have been critical of Playtech in the past, the Playtech casinos recommended on our page include top online establishments such as Casino.com and William Hill, both of whom are renowned for their reputations and are licensed and regulated by stringent jurisdictions. These include the United Kingdom Gambling Commission, Malta Gaming Authority, the Kahnawake Gaming Commission and several others. For those new to gaming, where a company is licensed makes a big difference, especially when it comes to the quality of software.
While Playtech may not seem to generate the same level of interest as some other software companies such as Microgaming, they stand true to their operating principals. Their gaming software meets the approval of the industry experts, and just as importantly, it meets the approval of those players who enjoy their games.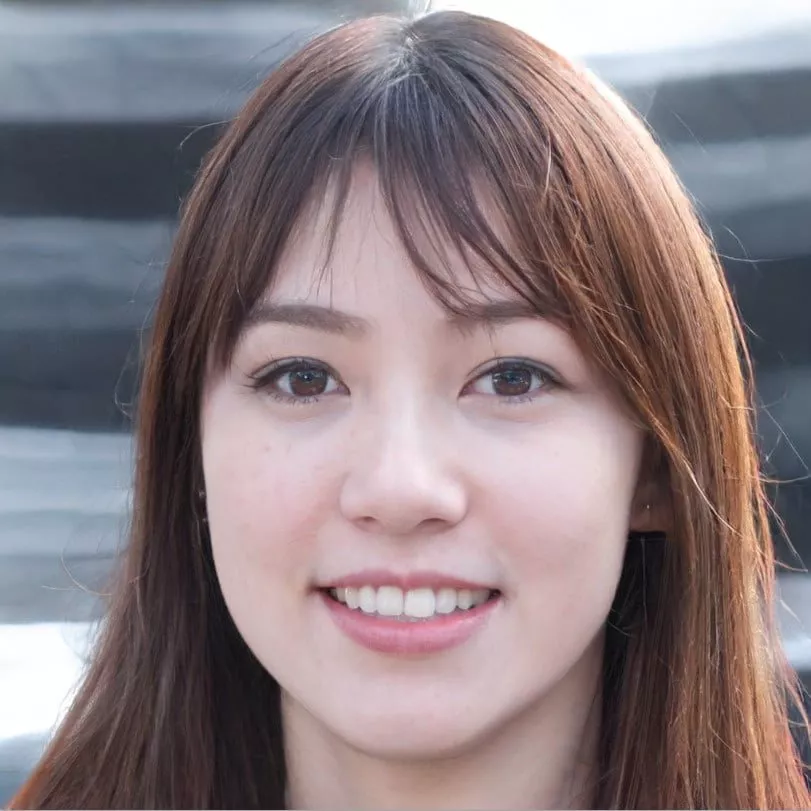 Born and raised in Toronto, Geraldine is a proud Asian-Canadian writer with a passion for storytelling and a deep love of casino games. After earning her degree in English Literature from the University of Guelph, she began her career as a freelance ...
Read more about Geraldine Nguyen