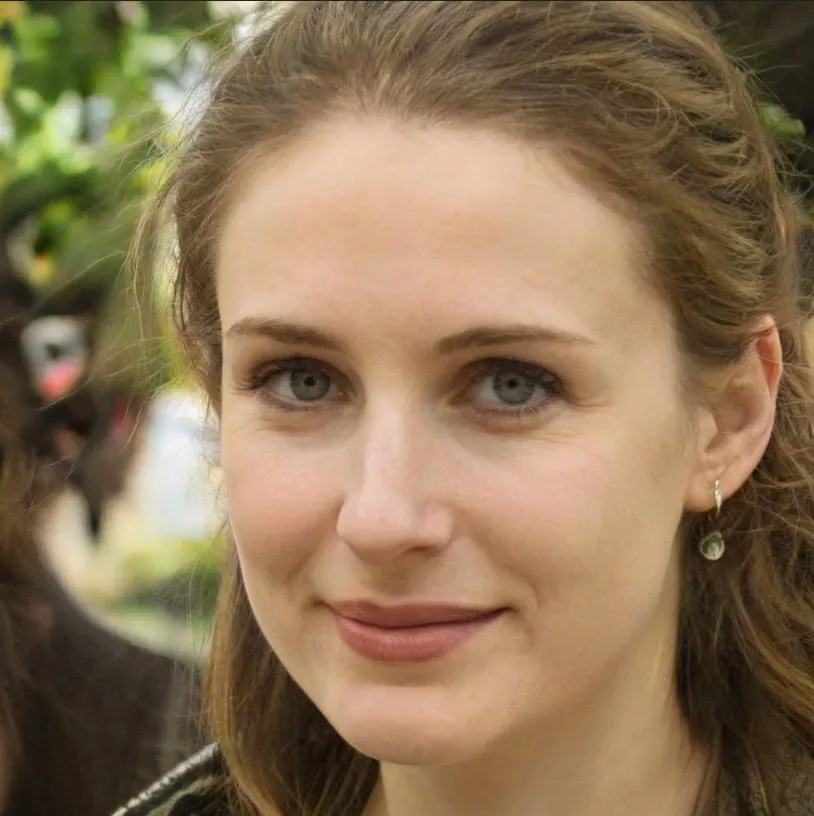 Swintt Games in Canada
Swintt isn't one of those big name gaming providers. That's largely because it's a smaller studio that was launched in 2018. But don't be put off by its size — we think Swintt might be a force to reckoned with!
Best Swintt Games Casinos Canada
Who is Swintt?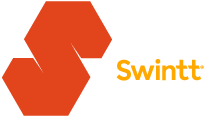 As the choice for gamers becomes wider, the competition among providers gets tougher. New studios are popping up like mushrooms every other month, all vying to be the best and brightest of the bunch. From a gamer's perspective, this is fantastic news as it means increased choice and enhanced quality.
Swintt is one of these new breed of providers, gearing up to take its place among the fully grown top dogs. Despite the fact that the company was launch as part of the Swedish Glitnor Group in 2018, the company's offices are based in sunny Malta. Does this game and software development studio have what it takes to compete with the best of the best? That's what I set out to find out, and I've placed all my findings in this review!
The History of Swintt
The company made things official in around July 2018, so there isn't all that much history to uncover. That doesn't mean there aren't a few interesting things to learn about Swintt. As we've already mentioned, this games studio chose to make its home on the island of Malta. Despite taking on this Mediterranean persona, Swintt is Swedish at heart. They belong to a larger company called Glitnor Group, which also heads up other studios like NYX and Scientific Games. This should provide a bit of an 'a-ha' moment for you readers, because it explains why a studio that's only been alive and kicking for such a short period of time has succeeded in getting it together so quickly.
It also helps that they have a very capable CEO at the helm. David Flynn has been living and breathing casino games since the 1990s. Back in the time when Microgaming was the leader of the pack. In fact, his resume contains some impressive positions such as VP, Director at Ongame, Head of Operations at Microgaming, plus multiple C-level positions at NYX and JackpotJoy. The rest of the team have similarly strong portfolios with many years spent at leading studios and gaming companies like William Hill, Betway, Spigo, and Wazdan.
But what does all this amount to? If I were someone who wanted to make a quick assessment of a company without getting into too much detail. This snippet of information would indicate a team that understands the industry and is ready to improve on competitor errors to produce a refined product. It would seem that Swintt has made all the right moves for a company that wants to make a quick jump on the industry and shake things up. Let's find out how all this expertise comes together in practice.
Which are the best games from Swintt?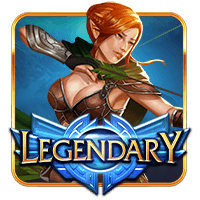 I suppose the only way to truly rank a game is to look at stats and to judge its popularity after its been around for a while. Luckily these are both things I could research for you, saving you much clicking about dodgy forums and dubious websites. Based on my research, here's my top 5 list from this provider (but remember, in this fast paced industry, a new release could completely change everything):
Legendary
This exciting slot comes with 1,024 ways to win and an absolute truckload of scatters, bonus wilds and free spins. The theme rests on a magical, fantastical adventure where heroes rule the scene and fairytales could still be real. The soundtrack goes a long way to increase the drama and energy of the game.
Alm Gaudi
Take a tour of the Austrian Alps with this original game that embraces the true nature of alpine adventure. You get to spin the reels on a 5 x 3 grid while you assist a dear old grandpa on his mission to gather edelweiss flowers and milk cows. I know it sounds bizarre, but it's loads of fun and offers some very generous prizes.
Heart of Earth
This video slot is spread across a standard 5 x 3 grid and offers just 5 paylines. Despite these somewhat limited parameters it managed to offer a sleuth of Wilds, Free Spins, Expanding Symbols, and Scatters. Dig deep into this fiery abyss and cross your fingers to strike gold!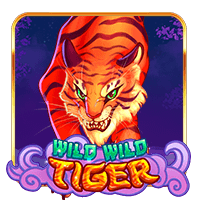 Wild, Wild Tiger
Pack your bags and get ready to be transported to Ancient China, where honor and tradition reign all powerful. Aside from the exciting design, players will be treated to bonus spins, multipliers, re-spins and expanding wilds aplenty. Careful though, this game is highly volatile and might make you sweat for that maximum prize of 5,000 times the stake.
Golden Pig
This rather tame slot is set to medium variance and adopts a much calmer pace. That's probably because you need to save your energy for the occasional jump and a kick to get you across to some rewarding wins. Confused by the Japanese theme? It will all make sense once you get playing!
Good to know: I should probably point out that there are tens of other games to explore, and personal preference means this can never be an accurate list. So go ahead and explore on your own using the safe casino list mentioned above!
Are Swintt games worth playing?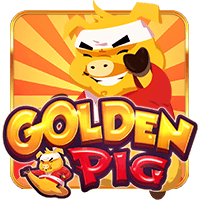 I think the better way to phrase this question is, 'can you win big on Swintt games?'. The answer is absolutely yes. However, that doesn't necessarily mean they're the best option around. Players will inevitably be drawn to some of the games on offer because they run with really original themes and a lot of fun features. The problem is that the RTPs are frequently at around the industry average of 96%, or slightly below. Should this impact your decision on whether or not to play Swintt games? Probably not. While it's nicer to see big percentages, these won't impact your gameplay much unless you're playing for a really long time. For recreational players, the RTP on Swintt games should definitely pass muster.
Swintt develops all its games with a 'mobile first' mentality. That means that each slot to leave the studio is ready to be enjoyed on your smartphone for extensive gameplay anytime, anywhere. I tried out a couple games myself (to see is to believe after all) and I was very pleased with the results. The experience translated perfectly from desktop to mobile, without having to sacrifice any of the crisp features and clear graphics.
What's the final verdict on Swintt?
Are Swintt games the flashiest on the market? Definitely not. The studio doesn't release games as often as its competitors either, so you won't be exposed to their portfolio as often. The game designs are also less detail oriented than some other big name providers out there.
All this being said, Swintt offers players some original themes and quirky features that are bound to pull in a crowd. We should also keep in mind that the studio is very much in its infancy, which leads me to believe that we can expect bigger and better things with each passing month. As long as Swintt continues in this vein, I see no reason why they won't be competing directly with the big five in the coming years.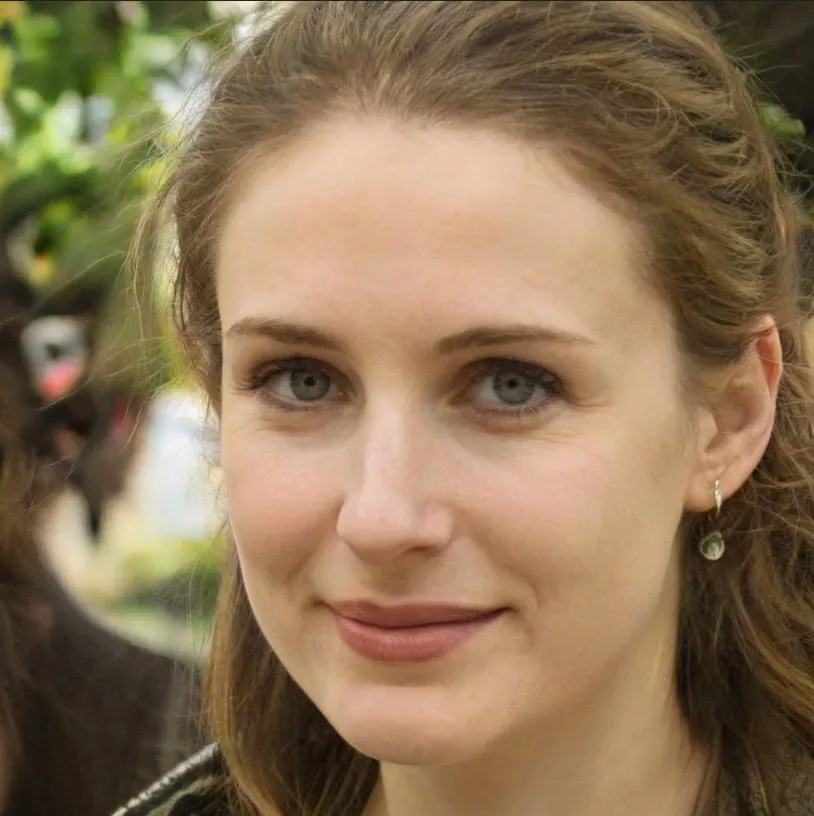 Marie Claire Graham
Author
Meet Marie-Claire Graham, a bubbly Canadian writer with a passion for all things casino. She graduated from Conestoga College with a degree in graphic design, and has been using her expertise to provide in-depth and engaging content on the exciting w...
Read more about Marie Claire Graham