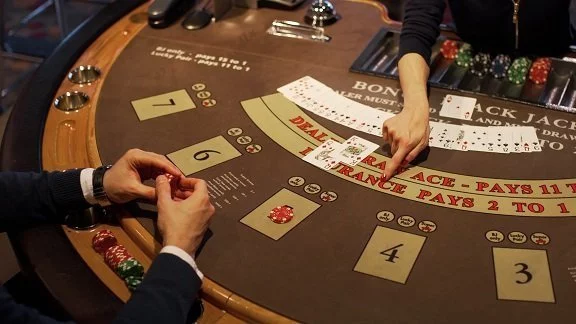 The study showed that only 37.5 percent of respondents scored a high rating on the "Positive Play Scale" (PPS) when it comes to understanding gambling while 28.1 percent basically believe in the 50/50 joke proposition at the top of this article.
This literacy of gambling falls far below players in Canada and Northern Europe who are much more aware of the chances of winning when they play in casinos and online casinos.
"In terms of responsible gaming, I would say that Canada and Scandinavia are really kind of the leaders when it comes to responsible gaming. The put a lot of resources into responsible gaming," said Dr. Richard Wood, a psychologist who specializes in gaming behaviours and led the study.
Recommends education for gamblers
The PPS rating system was codeveloped by Woods in 2017 and is designed to optimize responsible gaming measures. Based on the overall low PPS score in the study, Wood calls for initiatives to educate gamblers and raise their awareness.
"We can speculate that as players gamble over time, they get more experienced, they learn more about the games, and get more exposed to responsible gaming initiatives," Wood said. "And, of course, being young is more of a time, in general, for risk-taking."
"But I think it shows us that having a focus on younger players and using media that would appeal to those players could be a useful way to focus responsible gambling, strategy going forward," he added.
The study did show, however, that nearly 77 percent of respondents understand the importance of gambling within their means, which is 13 percent lower than a similar nation-wide study by the American Gaming Association from 2019.
Wood could not explain why players in Massachusetts are more ignorant when it comes to gambling in casinos than the rest of the country despite being the first State to require casinos to inform players about responsible gambling.
GameSense is an innovative and comprehensive responsible gaming program adopted by the Massachusetts Gaming Commission to help keep gambling fun and safe for all players. Their employees are stationed in all casinos in the Bay State and they run a website with information regarding myths associated with gambling, the odds of the games players play and how to take a break when gambling ceases to be fun.
While online gambling remains unregulated in Massachusetts, online casino players are allowed to register an account with offshore casinos. Most of these casinos have been operating for many years and are already regulated by international authorities and monitored by third party agencies with regards to matters of compliance and responsible gaming.