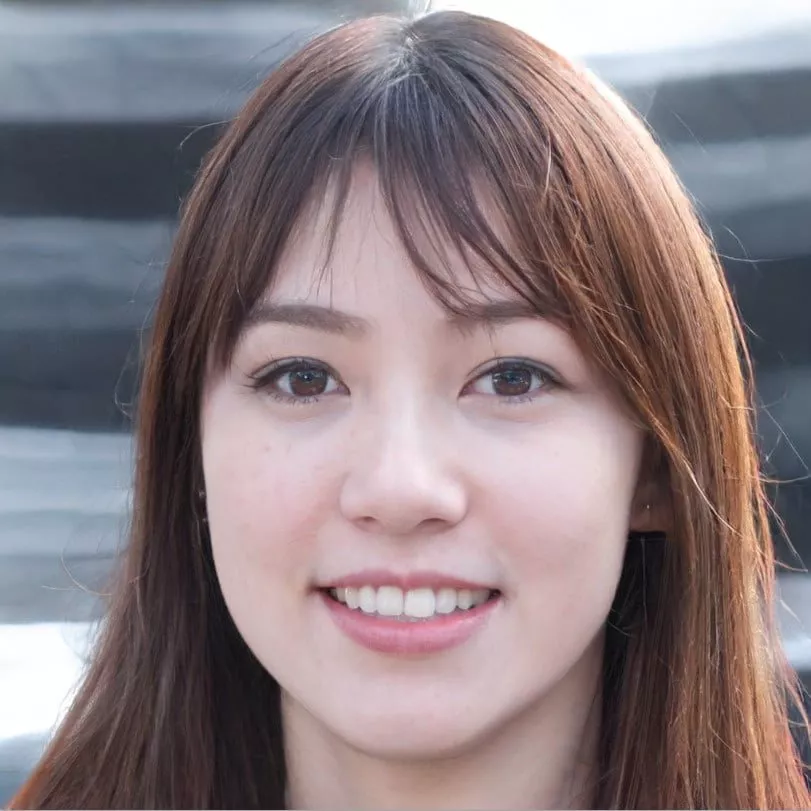 More Metaverse Casinos available to Canadian Players
The concept of a metaverse casino is still quite new, but Canadian citizens will still find plenty of options to choose from. At the time of writing, the most popular metaverse casinos we recommend are:
Tominoya Casino in Decentraland: Decentraland is the first-ever virtual world fully owned by its users. Players can sign up, create an avatar and 'enter' the world. The Decentraland digital landscape is made up of parcels of land which can be bought and managed by players. Decentral Games Casino is one such landowner, and they've built the Tominoya Casino, located in the Casino Quarter of Decentraland's Vegas City District.
The Sandbox Casino: The Sandbox is another metaverse world, which players can navigate in a similar way to Decentraland. As the Sandbox becomes more populated, game providers are purchasing land to build casinos which you can then visit in-game.
Bloktopia Casino: This neon-themed metaverse is currently in the works, and once completed, players will be able to play a variety of casino games.
What is the Metaverse?
The term "metaverse" combines the words meta and universe and it is used to describe a future where our online, digital personas merge seamlessly with our physical realities. This advancement will likely see the rise of 3D environments powered by advanced gaming hardware and technology that provide users with augmented reality experiences.
The metaverse has quickly become a buzzword, and various companies and brands are jostling to establish themselves in the space. In the current version of the metaverse, devices like VR headsets, digital glasses, and plenty of others will dominate the field and they will allow anyone using them to access a 3D virtual reality environment. Here, users will be able to connect with people, work, conduct business, visit different locations, gamble, and so on.
How do metaverse casinos work?
Metaverse casinos are similar to online casinos. However, instead of visiting the casino's site using a normal site address, players need to log into a specific metaverse world and navigate to the digital location of the casino. It's also important to note that all metaverses at the time of writing operate with cryptocurrencies, so you'll need to be comfortable buying and betting with crypto if you'd like to try out a metaverse casino.
Otherwise, metaverse casinos share the same concept as online casinos. However, metaverse casinos are more interactive in that they offer similar interaction to an MMORPG – where a very large number of people can play simultaneously using their custom avatars.
How to start playing at a metaverse casino
There are a couple of steps you'll need to go through until you're ready to hit the (metavirtual) casino floor. Here's a general breakdown for your reference:
Sign up for an account at a cryptocurrency exchange such as Binance, Coinbase, Crypto.com or BlockFi where you will be able to purchase cryptocurrency.
Open a crypto wallet where you'll be able to transfer your cryptocurrency (make sure to carefully store the private words and key that can be used to unlock and access your wallet).
Sign up for an account with your preferred metaverse world and create an avatar.
Connect your metaverse account with your crypto wallet – we recommend MetaMask as it's compatible with most existing metaverse worlds.
Once connected, use your avatar to navigate to the casino location. Depending on where you spawn in the metaverse, you could check the noticeboard or navigate to a map to travel automatically to the specified casino location.
Choose your preferred game and start playing! Your crypto wallet funds will automatically be synced to your metaverse account so your gaming experience will be seamless.
There are several advantages brought about by metaverse casinos. For starters, players don't need to share their personal information or register for a specific casino account.
Another positive aspect of metaverse casinos is that there's no need to go through a withdrawal process. Players' wins are automatically deposited to the crypto wallet. Granted, you'd need to exchange cryptocurrency to fiat currency like CAD if you'd like to eventually use your wins as actual cash. However, as cryptocurrencies become more adopted, it's likely that you can use your crypto wallet to purchase whatever you need in day-to-day life. Only time will tell how rapid and extensive the cryptocurrency adoption will be!
What games can you play at metaverse casinos?
The gaming aspect of metaverse casinos is very similar to the standard online and land-based casinos, which means you'll find all the traditional games including classic/modern slots, card games, live dealer games, jackpots and dice games. Many of the games in these casinos are built and powered on the same blockchain technology as cryptocurrencies, which means the outcomes of these games are "provably fair". This means that the algorithm used to get the game result can be independently verified as fair.
Plus, as metaverse casinos increase their player base, renowned game providers and slot creators are partnering up with metaverse landowners to have their games present in their metaverse casinos. As virtual reality and augmented reality technology becomes more advanced, we're also likely to see some exciting innovations in game design and experiences.
Are NFT casinos and metaverse casinos the same?
Not quite. Think of the metaverse casinos as an umbrella concept – which NFT casinos fall under. NFT casinos are a more specific type of casino where instead of betting using cryptocurrency, players stake NFTs to play. An example of an NFT used in this way would be Slotties. Owners of a Slottie NFT get several benefits like the ability to participate in NFT staking games, get a 20% rakeback on losses, and obtain passive profit from the platform's 150+ planned casino partners simply by holding the NFT. At the time of writing, Slottie has already partnered with renowned gaming platforms like Fortune Jack and 7Bit Casino.
The great thing about NFTs is that ones created and distributed by legitimate companies with plenty of room to grow business-wise are likely to see their NFTs appreciate in value. In fact, many people consider NFTs as an investment, similar to popular cryptocurrencies like Bitcoin and Ethereum.
What currencies are accepted in the metaverse?
This mainly depends on the metaverse world you're in, as each one will accept a different type of cryptocurrency. Some of the popular options include:
Ether – One of the most popular cryptocurrencies around and which can be easily bought from any crypto exchange. Plus, payment methods such as PayPal and Venmo have started to allow users to buy Ether on their platform. As it isn't specific to any Metaverse world, you can use Ether to make purchases directly across all metaverse platforms.
MANA – The native cryptocurrency of Decentraland which can be used to buy land, avatars and different wearables.
SAND – Used in The Sandbox metaverse. You can use it to sell assets, buy land and play games.
AXS: Popular in the gaming platform Axie Infinity, and you can buy it in crypto exchanges. You can also earn AXS tokens with breeding Axies, which are digital pets.
Who regulates metaverse casinos?
At the time of writing, no particular Canadian body regulates metaverse casinos – or any other aspect of the metaverse for that matter. Metaverse worlds are extremely new and still developing rapidly so Canadian and government regulators still haven't reached a point where they can legislate yet.
This lack of regulation extends to all types of cryptocurrencies as well – although international sentiment seems to suggest governments will soon step in to start regulating the cryptocurrency landscape and the metaverse worlds it powers. And this regulation isn't necessarily bad news for cryptocurrency owners and metaverse players! For example, the Bank of Canada recently started experimenting with token-based digital currencies. This could add legitimacy to cryptocurrencies and would encourage sceptical people to adopt cryptocurrency – raising the value and application of existing cryptocurrencies.
With regards to the registration and licensing information of specific metaverse casinos, these include companies and platforms licensed in Curaçao, Costa Rica and El Salvador.
What's next for metaverse casinos?
Exciting times are ahead for the metaverse landscape – including for the casino players in these digital worlds. There's currently a lot of investment being poured into the creation and design of metaverse worlds and features. It's likely this innovation will fuel the next generation of tech. This could range all the way from VR headsets that make the digital world as accessible as the physical one, to wearable tech that will make remote and hybrid working even more seamless.
On the gaming front, the metaverse is poised to redefine the world for gamers and gamblers. We can expect unparalleled immersive gaming experiences that not only replicate the experience you might have at a land-based casino, but actually improve on it. Metaverse gamblers will get to enjoy a ton of advantages compared to brick-and-mortar and normal online casino gambles, including:
Anonymity and privacy
Optimum portability
No withdrawal process – wins are simply deposited to an e-wallet account
No wagering requirements or complex terms and conditions
Highly competitive rakeback percentages on losses
The chance to make passive income from casino NFTs
There's no limit to the creativity and development that can happen to the metaverse and as more and more gaming providers and platforms hop abord the metaverse bandwagon, we're likely to see a significant shift in the nature of online gambling. We're super excited to see how far the gaming industry will go to make the most out of the metaverse tech and think you should be too!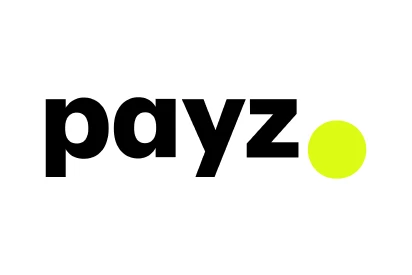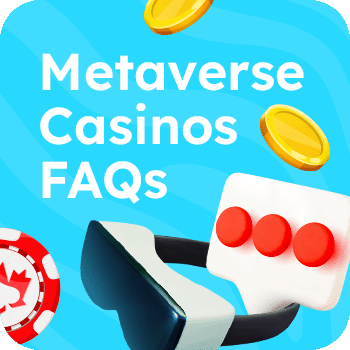 Metaverse casino and NFT casino sites FAQ
What is the metaverse all about?
The metaverse is a digital universe created and run on the same blockchain technology that powers cryptocurrencies. In these universes, users can purchase land, attend events, advertise, gamble and do many other activities using cryptocurrencies as the main currency.
Can you win real money in the metaverse?
You most certainly can. Different metaverses are powered by different cryptocurrencies. For example, Decentraland runs on MANA and Sandbox runs on SAND. When players gamble, they can place bets using these cryptocurrencies, and any wins can later be converted to other cryptocurrencies or even to fiat currency on a crypto exchange.
What are casino NFTs?
There are different types of casino NFTs. Some of the categories include NFT wearables that give players a unique identity on their avatar and NFT casino art, which, when purchased, gives players the right to receive a share of overall casino profit. Some examples include the Slottie NFTs and the SandVegasCasinoClub Gamblers. If you're interested in purchasing these NFTs, take extra care to buy legitimate and verified originals linked to the creator's account. You can do so on Open Sea, the world's most popular NFT marketplace site.
What payment methods can I use in the metaverse?
As with online casinos, payment methods will vary however all of them will almost exclusively require you to bet in cryptocurrencies. We recommend you check out MetaMask – one of the most popular cryptocurrency wallets that is available as an internet browser plugin to make your metaverse experience as seamless as possible.
Is the metaverse a scam?
No – the metaverse is a legitimate concept that is becoming more and more popular by the day! As with online casinos, you'll need to take some care to make sure you're signing up on the original site like Decentraland or The Sandbox. These metaverse concepts also have an active community on Reddit, Twitter and other social media platforms so it's easy to stay updated. Keep in mind that since metaverses are a new concept, several phishers try their hardest to scam people out of their money. Always log in on the legitimate metaverse site and never share or give out your crypto wallet's private key or secret words.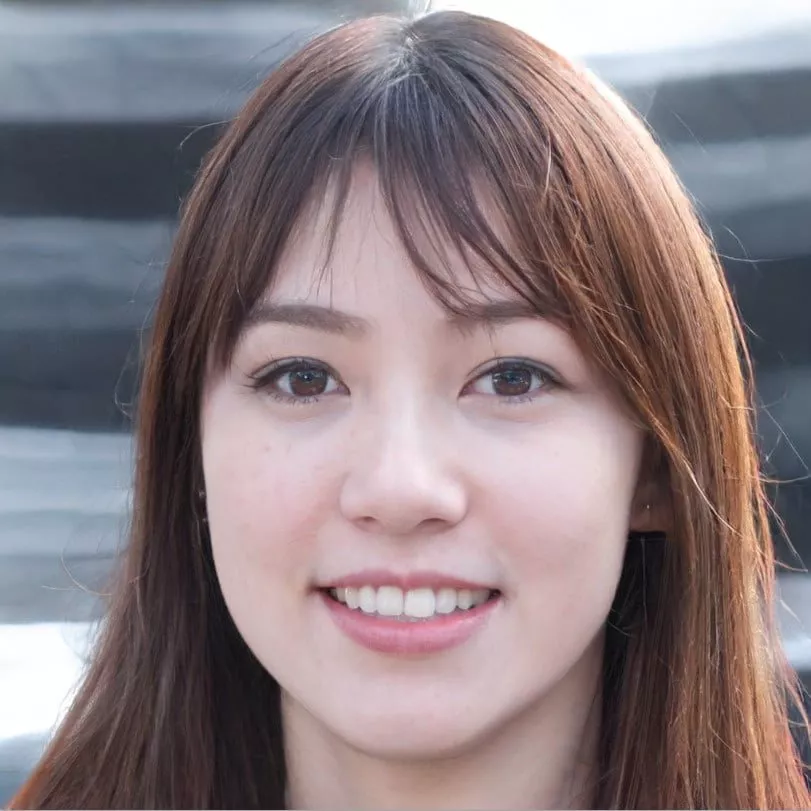 Born and raised in Toronto, Geraldine is a proud Asian-Canadian writer with a passion for storytelling and a deep love of casino games. After earning her degree in English Literature from the University of Guelph, she began her career as a freelance ...
Read more about Geraldine Nguyen