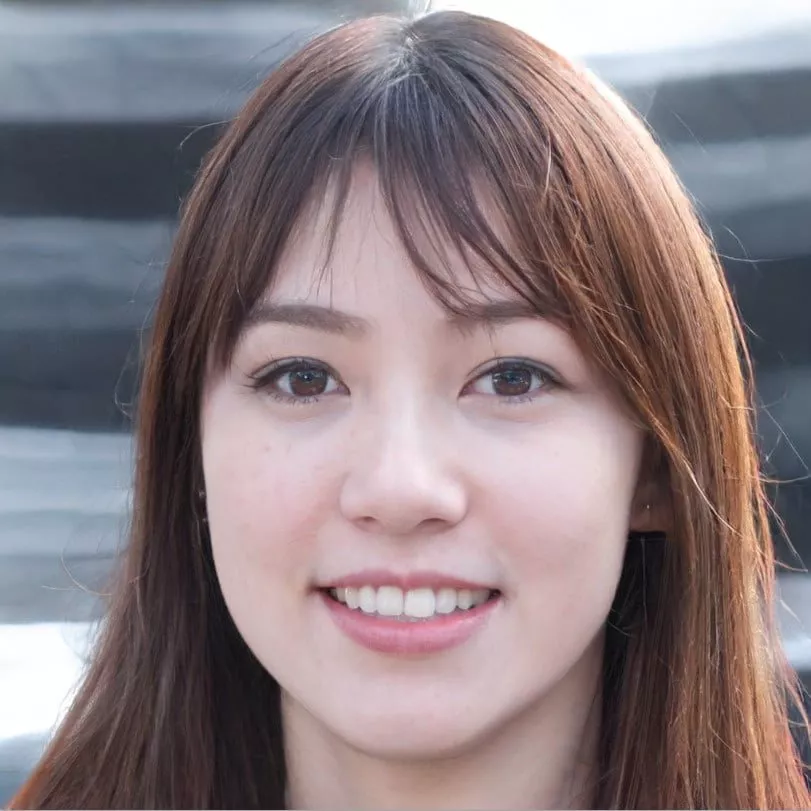 Casinos that Accept iDebit
Using iDebit for casino transactions is fast, easy, safe and cheap.
Want to find out why iDebit casinos are great and why iDebit is the ideal casino payment method for you?
In our iDebit casinos review, we're going to go over all the important information about the payment method. All online casino players should read up on banking before signing up with any casino. And loads of casino operators offer iDebit payments for Canadian players, because they know just how amazing it is for CA customers. Fast withdrawal speeds, no transaction fees. That's the aim of the iDebit game.
Want to get started on our deep dive into iDebit casinos? Check out our recommended casinos right below.
About iDebit
iDebit is a Canadian online banking payment service that allows customers to pay for goods and services online – including making casino deposits and withdrawals – using their bank account. iDebit is available to customers of over 50 Canadian banks, including the "big five": Royal Bank of Canada, TD Canada Trust, Bank of Montreal, CIBC, and Scotiabank.
One of the aspects that make iDebit a popular payment method among Canadian casino players is the fact that it is a real-time payment system, which means that once a customer has authorized a payment, the funds are immediately transferred from the customer's bank account to the merchant's account. Furthermore, it doesn't need customers to pre-register or open an account in order to use the service.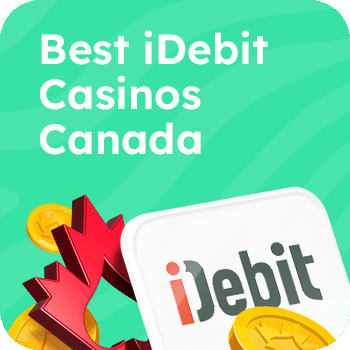 Why Choose iDebit Casino Payments?

iDebit allows its customers to make deposits and pay merchants online as long as they have a bank account.
You transfer money from your bank account to your iDebit account via online banking. It basically operates as the 'middle-man' between your bank and the company/entity you want to transfer money to.
Payments at iDebit casinos are made super easy like this, because direct bank transactions often come with really long processing windows and steep fees.
Finding the best iDebit Casinos
Finding casinos for Canadian players is basically what we do here at Playcasinos. Thanks to years of experience in the industry, we know exactly what makes a great casino, and what players from Canada look for when they want to hit the tables online.
Since we're all Canadian gambling fans ourselves, it means that every time we review a casino we look at it through the eyes of a player. We weigh up all the same factors as if we were deciding to sign up ourselves, including the variety of games on the menu, the welcome bonus and associated wagering requirements, banking options, site licences and security and much more.
We would never recommend a site that we wouldn't personally sign up to. In fact, in lots of cases some of our team ARE signed up to our favorite sites! Above you can see our favorite online iDebit casinos that accept it as a payment option. If you want to start gambling online using your iDebit account, these sites are your best options.
How to Use iDebit for Casino Payments
iDebit is simple and practical. If you sign up for an iDebit account, it will work in a similar way to popular online e-wallets like PayPal or Neteller – even if it doesn't quite have the same scope as those companies yet.
Instead, iDebit is exclusively available to Canadians, since it operates in partnership with the online banking of the following Canadian banks:
Bank of Montreal
Canadian Imperial Bank of Commerce
Desjardins
National Bank
Royal Bank of Canada
Scotiabank
Simplii Financial (formerly PCF)
TD Canada Trust
How to deposit at iDebit Casinos
If you want to use iDebit to fund your online betting site, you actually have two options available. We're going to cover them both here since each one will be useful depending on the player.
First of all, you can sign up for an account with iDebit. Having an iDebit account is a little like having an account with an online e-wallet – you can top up your iDebit and use it as a place to store your money online, as well as making transfers and payments from your account.
Your iDebit account will be directly linked to your online banking, and you'll need to type in your personal banking details to connect the two. You can choose which personal account to use to top up your iDebit account, and when you transfer money it will appear in your iDebit instantly.
Once your iDebit account is topped up, you're ready to make a deposit in your online casino.
In the cashier or banking section of your casino account, look for the iDebit deposit option. Type in how much you want to deposit, and click confirm. You'll be redirected to a new page, where you can sign in using your iDebit credentials.
All you need to do is confirm the transfer from iDebit and your money will be deposited into your casino account right away.
If you prefer not to sign up to iDebit, you can still use it as a casino payment option.
In this case, when you are redirected to log into your iDebit account you can choose the option to pay as a guest. You'll be prompted to choose your bank before signing in with your online banking information. Again, all you need to do is confirm the payment and the money will be sent directly from your bank account – via iDebit – to your casino.
If you only use iDebit as a guest you won't be able to use the service to withdraw your winnings, and guest payments are subject to a fee of $1.50. More on that later.
How to Withdraw Money at iDebit Casinos
If you've signed up, you'll be able to send transfers smoothly from your casino account back into your iDebit.
The process is very similar to depositing. Just find the iDebit withdrawals options and type in the amount you want to cash out. You'll be redirected to sign in to your iDebit account and confirm the transfer.
Once your winnings are safely back in your iDebit account, you can transfer them into your bank account via your online banking if you wish.
However, as we're going to come on to, there are fees for sending money to and from your iDebit and online banking. Bearing that in mind, we find it generally makes sense to just leave our money in our iDebit account, unless we need it for something specific.
Both depositing and withdrawing via iDebit are exceptionally easy. Secure and smooth transactions are a priority for Canadian players, and iDebit comes with the benefit of being directly connected to your online banking while also acting as a buffer of security between your bank and casino.
How Long Does it Take iDebit to Payout?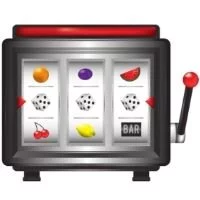 For the online casinos that use iDebit, both depositing and withdrawal times are instant. It takes less than an hour for money to be transferred between your iDebit account and your casino.
How long does it take to withdraw from iDebit casinos?
It takes approximately 5 days for your money to be processed when withdrawing from your iDebit account to put in your bank account. Which can be quite a long time for those of you who've won money at your online casino, withdrawn it into your account and want to get your hands on it ASAP. But, it's always less worrying to have to wait for the bank to process your money than an online casino. Mostly because you never know what issues an online casino might come across when processing your money.
Are there any fees when it comes to iDebit casinos?
When it comes to iDebit casino payments – there are absolutely $0 fees involved in the transactions. However, there are fees in transferring money between iDebit and your bank account. In order to make a payment via online banking, it'll cost you $1.50. If you want to transfer money from your iDebit account to your bank, it'll cost you $2.00. Otherwise, there are no hidden fees.
| | |
| --- | --- |
| Signing up at iDebit | FREE |
| Making a payment from online banking | $1.50 |
| Making a payment from your iDebit account | FREE |
| Transferring funds from iDebit account to bank account | $2.00 |
| Transferring funds from casino to iDebit account | FREE |
iDebit Casino Bonuses
For Canadian players, one of the sweetest parts about signing up to a new online casino is the welcome bonus. Casinos routinely entice new players with special offers and valuable promotions, including free spins and CAD$ cash injections, and iDebit deposits qualify just like other payment types.
For this reason, we always pay special attention to the welcome bonus at every casino we review, as well as digging into the small print to make sure our readers understand exactly what they're being offered.
A welcome bonus could be unlocked by a promo code, which you can type in during the registration process. Once your code has been entered, you can make an iDebit deposit to trigger your bonus offer. Often you'll receive some extra bonus cash the same value as all or part of your deposit. Sometimes casinos offer a no deposit bonus, where you receive a smaller sum of bonus cash just for creating your account, ready to bet with.
You can read all about common casino bonuses and how to claim them on our bonuses page.
Top Rated iDebit Casinos with Bonuses
iDebit Casinos Pros and Cons
Pros
Safe, secure and private
Very fast – instant deposits and withdrawals
Flexible – you can use it as a guest
Cons
Not free to use
Only available in Canada
Are iDebit casinos safe?

iDebit casinos are 100% safe and secure. The company behind it complies with the 'Fair Credit Reporting Act' and other Treasury regulations. These are regulations which basically make sure you're not getting scammed out of your money, or getting the short end of the stick in any way.
When it comes to other types of security, like making sure your account and personal information don't get hacked into, iDebit has you covered too. iDebit's own website says that their land-based servers are all located at a state-of-the-art data center which is protected with biometric palm scanners and 24/7 security guards.
Digitally, they use bank level security of 128-bit encryption technology which is the tech that online casinos use as well. Safe to say that iDebit follows all the protocols required to make sure your money and info is safe at all times.
Are iDebit and InstaDebit Casinos the same?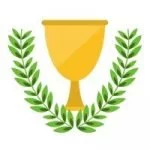 Instadebit and iDebit are recognized as separate and different payment methods. Instadebit is more primarily focused on Canada and Canadian customers over any other country. iDebit was then created so that the company could branch out worldwide (including most European countries) and be used by more online casinos as an accepted payment method.
While they are separate payment methods, both iDebit and Instadebit are widely recognized and utilized by major Canadian bank institutions and Canadian residents alike. That's why it's always a go-to choice for Canadian players looking for reliable payment solutions at online casinos. Instadebit is very similar to iDebit, so whenever you see either on a casino's page – that means it's available for Canadian players too.
Signing up for iDebit casinos account
Enter iDebit and click 'Login/Sign Up' at the top right corner of the page
Enter your details – your name, address, the last 4 digits of your social security number, date of birth and bank account information.
Your account will be processed, Once it's open, you can start transferring money from your bank account to your iDebit account.
Check the list of banks below in order to ensure that your own bank accepts iDebit payments. This is important, so that making transactions in the future is a straightforward process that takes as little waiting time as possible.
Which banks support iDebit?
iDebit is recognized officially the world over. A number of reputable financial institutions support iDebit, meaning they also support the instant payment that the banking method is known for. You're likely already familiar with these banks, as they are some of the biggest in the country.
Here is a list of iDebit supported banks:
Bank of Montreal
Canadian Imperial Bank of Commerce
Desjardins
National Bank
Royal Bank of Canada
Scotiabank
Simplii Financial (formerly PCF)
TD Canada Trust
As you can observe from the list first-hand, regardless of your region or where you live, you can take full advantage of iDebit banking. The number of banks which support iDebit ensure that the majority of Canadians can, in some way, sign up for it and utilize it with their bank account.
Once you've withdrawn your money from your casino account, it is then up to one of these financial establishments to process that money. In order to ensure that everything is above board, as already mentioned, it might take a while to do this. However, as soon as the bank has successfully processed the transaction, you are free to do what you want with the money.
How to deposit and withdraw at iDebit Casinos
Go to the cashier section on the website of the casino where you can deposit and withdraw money.
Select the 'iDebit' option
Log in using your account details
Approve the payment.
The money will be transferred to your iDebit account.
Easy as that. If you ever run into any problems, all you have to do is use the live chat option that every online casino has. The customer support team will be more than happy to help you out.
Wait a couple of minutes until the transaction has gone through, and everything will be over. Quick, simple, safe. Just remember, often times the method you choose for deposits is the same one you'll use for withdrawals. But, given how easy iDebit is to use, this is more of an advantage than anything else.
Is iDebit the right payment method for me?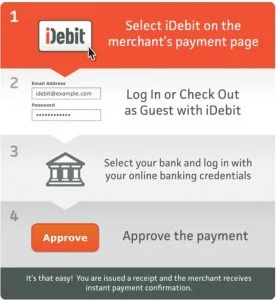 Following the above details, we've collected some of the foremost advantages of iDebit casinos payments in just a few points. These are a few of the reasons why many players have turned to iDebit services over the years:
It's instant. By far, this is the most important aspect of iDebit banking. As long as you have a reputable bank, the entire process shouldn't take very long.
It's free. Unlike using credit cards, making transactions with iDebit does not come with any hidden costs. It's completely free of charge.
It's private. If you're using the services of one of the above banks, then your personal information is completely safe. It will never be shared with the casino, and remains steadfastly with the bank itself (and only itself).
It's super Canadian-friendly. Above and beyond all other payment methods, this is the way to go if you're Canadian and you're looking for a great banking option. Compatible with basically everywhere and widely recognized, you're not going to find any problems.
It's accepted by major casinos and sportsbooks. You never have to look far for a casino or sportsbook that accepts iDebit. And that makes things that much easier.
These 5 reasons, important reasons, are what make this particular payment method the highlight option for many players. It does all the key things you'd want a banking method to do.
iDebit casino payment options are a solid choice for any nationality because of their secure and fast services. We've never heard any complaints about these guys that weren't handled efficiently. But, they're especially great options for Canadian players because they've tailored to their jurisdiction and country laws. Your mind can rest at ease using these payment methods, your hard-earned money isn't going anywhere.
iDebit casinos references
Fair Credit Reporting Act
iDebit Casinos FAQs
Is iDebit legit?
Yes, iDebit is a legit, safe and secure casino payment method for Canadian players.
Is iDebit free to use?
No, iDebit charges a small fee when making a payment from online banking and when transferring funds from iDebit into your bank account.
Why is iDebit asking for my SIN number?
SIN stands for 'Social Insurance Number'. It's a way to authenticate your bank login details.
How can I contact iDebit customer support?
If you run into difficulties while using iDebit, you can use the live chat function on their website, email [email protected] or call +1 855.443.3248 if you're in Canada.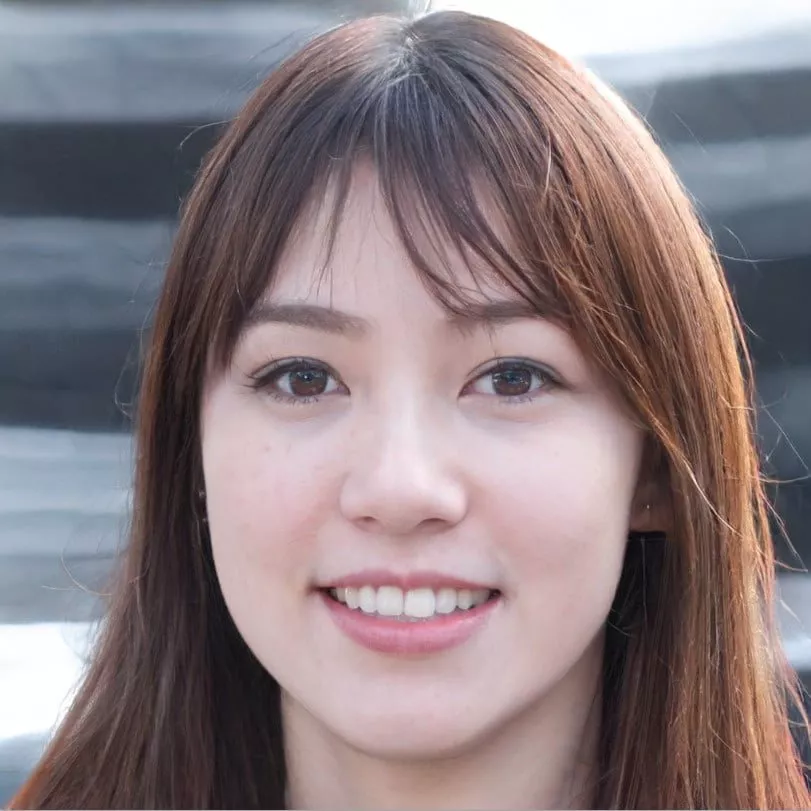 Born and raised in Toronto, Geraldine is a proud Asian-Canadian writer with a passion for storytelling and a deep love of casino games. After earning her degree in English Literature from the University of Guelph, she began her career as a freelance ...
Read more about Geraldine Nguyen