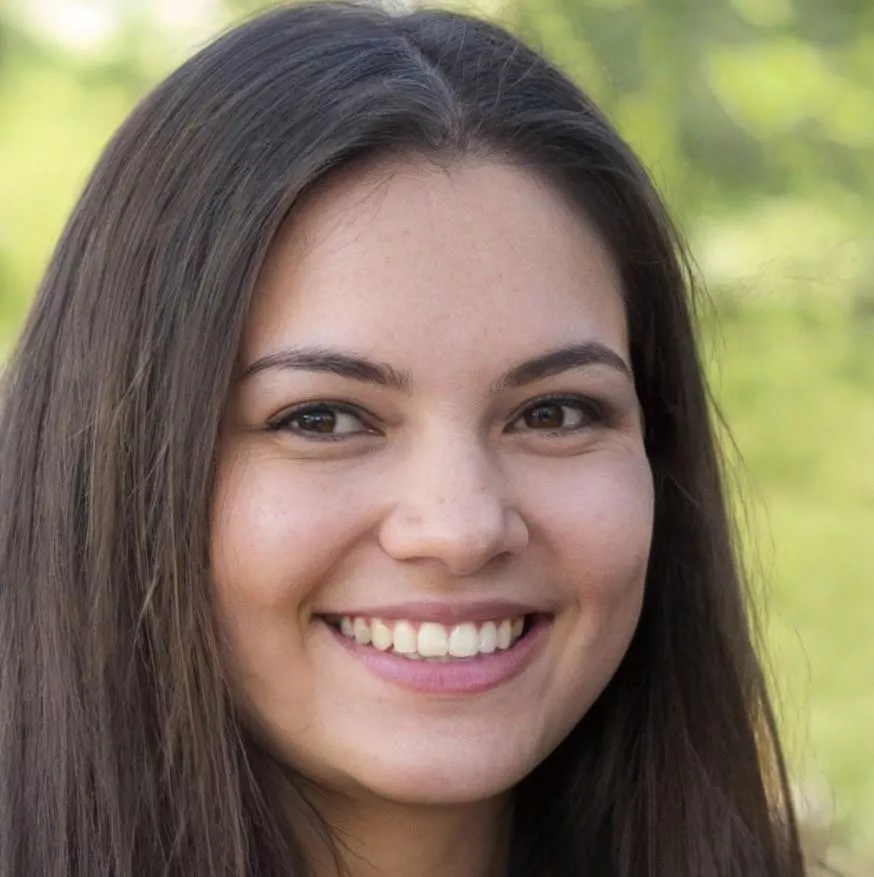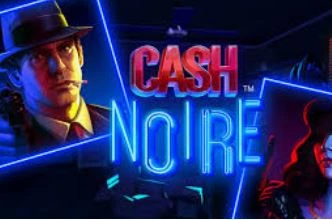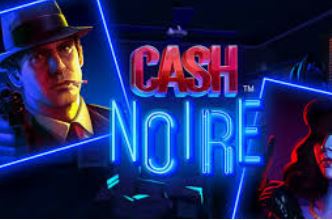 Cash Noire Pros and Cons
Pros
Multipliers that go all the way up to 10 x
Lots of special features for super entertaining gameplay
Fantastically immersive theme
Cash Noire slot is available to players in Canada
Cons
The game's RTP is slightly on the low side
Limited prize potential
Gameplay can feel a little confusing
About Cash Noire Slot
Cash Noire is an exciting new production from NetEnt that brings all the best things about film noir and the 1930s to the world of slots. It runs on 5 reels and comes with 1,024 ways to win thanks to avalanche reels. It's one of those rare games that comes with a detailed backstory and a main character to root for. Players can step into this gritty crime drama from as little as C$0.20 per spin, and climb up to a rather risky C$200 per spin.
However, considering the top prize is just a shade over 1,000 times your bet, this isn't as outlandish as it initially seems. Read on to find out if you should join the jaded Detective Flint as he tracks down the bad guy in the backstreets of San Cayetano.
What is the theme of Cash Noire slot?
The theme is undeniably 1930s film noir. It takes inspiration from the gritty crime dramas that were popular at time. Think Bogart, cigar stubs and three piece suits. From the moment the game loads it become apparent that Cash Noire is in possession of the kind of storyline players get lost within. The reels are set in the back room of the Cat's Eye bar, where an alluring femme fatale sits in shadow, smoking a cigarette. It's a hotspot for San Cayetano residents to hatch deals and play the odd illegal card game.
One day, the body of a man is found dead in this very bar, with a Green Ace card tucked neatly between his teeth. Then another body is found, and then another. The main suspect is a criminal known as Pit Viper. But no one's saying much, because in San Cayetano, bad things seem to happen to those who talk too much.
Enter Detective Tom Flint, a hard-boiled detective who thinks he's got the case all figured out. Your job is to help him along the way, solving clues and chasing the bad guy down the city's smoky backstreets. My favorite part was Detective Flint's sarcastic commentary throughout the game, making it a definite 'sound on' situation.
How to play Cash Noire slot
Cash Noire is the perfect example a feature-packed game that keeps you rooted to your seat. It feels like a different feature is triggered with every spin, staving off the boredom brought on by so many of its counterparts.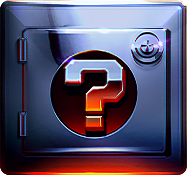 The Mystery Symbol
The Mystery Symbol is one of the most intriguing features about Cash Noire. It's randomly triggered on any (but not every) non-winning spin. If it lands outside the crime zone, it transforms into a regular random symbol, giving you a second chance to win. However, if you're lucky enough to have it land inside the crime zone (more on this next), it reveals a random symbol, and clones itself across each symbol space to create a block of identical symbols, thus greatly enhancing your potential win.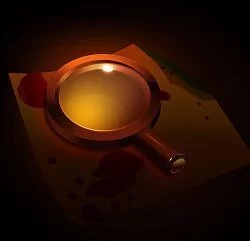 The Crime Zone
This feature is in play throughout the game. It's easy to identify, represented by a section of the reels that's outlined in red. This area will shifts on every new spin, adding constant movement to the gameplay. On the left side of your screen are clues. Each winning symbol inside the Crime Zone unlocks a clue. When a number of clues are activated, the crime zone expands.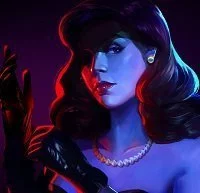 Free Spins and Multipliers
NetEnt also refer to this feature as the 'City Chase' because you'll actually get to follow the bad guy through the city and unlock Free Spins and Multipliers along the way. To activate this feature you'll need to uncover all the clues. This is done through the Clue List, a meter that tracks your progression toward the bonus round. You'll need to unlock 13 clues to get there. The Crime Zone expands to 4 spots when 3 to 6 clues are activated. If you trigger 7 or more clues, the Crime Zone expands to 5 spots. Once 13 clues have been solved, you get to play the bonus game with 6 Free Spins.
During the Free Spins the reels will shift onto the City Chase Map. Once again, the Crime Zone is important, as symbols that land inside it will activate locations on a map that will be visible next to the reels. When locations are activated, your win multiplier will increase by 1 x from a starting value of 1 x. This can climb up to a maximum multiplier of 10 x. When this happens the case is officially closed and you win yourself an extra 3 Free Spins.
What is the RTP on Cash Noire slot?
Cash Noire has been created with an RTP of 96.06%. While that's not exactly low, it's definitely a little lower than a lot of the new slot games. This isn't really a deal breaker unless you're settling in for a super long spin session. The minimum bet is C$0.20 and the maximum is C$200. The top bet might be enticing to high rollers, but the low volatility and maximum prize of 1,033 x the bet is likely to put them off.
Cash Noire offers players a hit frequency of 21.87%. This means that just over 1 in 5 spins will result in a winning combination. Most wins will land during the base game (73.95% of them to be exact) with the remainder (22.11%) making an appearance during the bonus round. Players who want to cut straight to the larger wins will definitely need to access the Free Spins feature, which will significantly boost payouts thanks to the potential of a 10 x multiplier. It's in this zone that the game's top prize can be achieved.
Should I play Cash Noire slot?
Cash Noire initially feels like a highly complex slot game, but it's actually fairly easy to get to grips with. Once you're comfortable with the mechanics you're more then likely to enjoy the perfectly themed ride through the darkened streets of a city with a secret. Unfortunately the low prize potential will see many big budget players lose interest, but it's the perfect proposition for recreational players.
Land yourself in the bonus game and Cash Noire could pay for a few nights out on the town. However, the reality is that the stakes might be high for Detective Flint, but unfortunately your wins are unlikely to be. Does crime pay? It might very well do in this case — but it's never going to set you up for life.
Slots similar to Cash Noire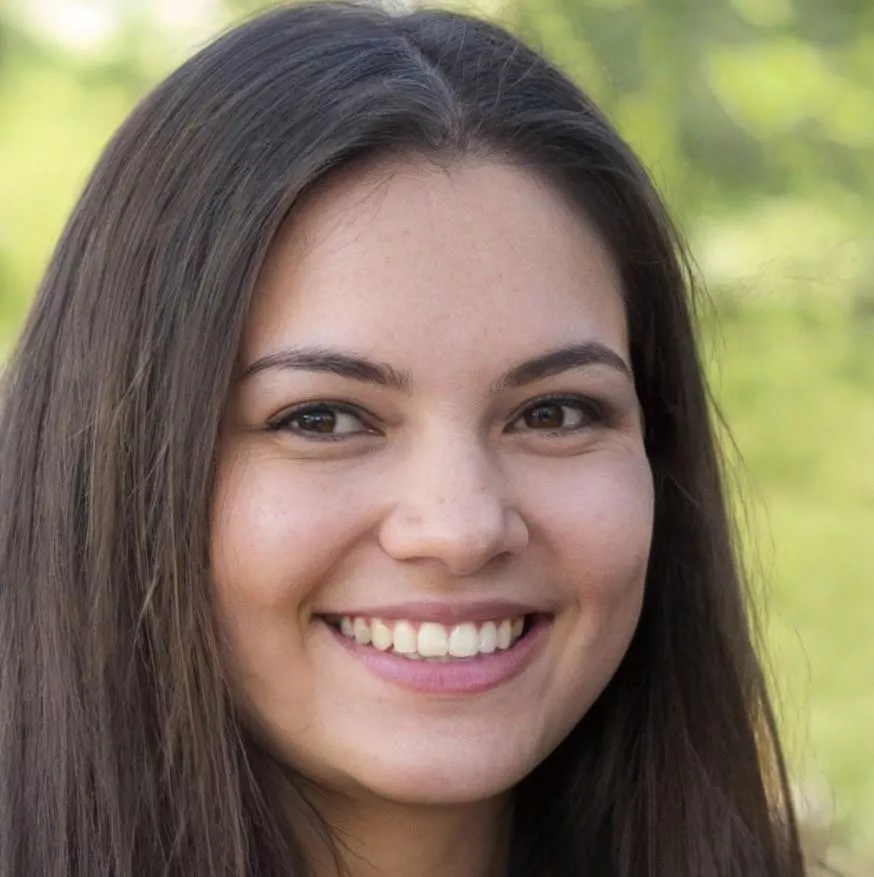 Emma's first-ever Google search was "degrassi show times" (she was 9 years old.) Little did she know that this would be the start of a life-long relationship with search engines and the way they interact and fulfil user needs. Her strength lies in ma...
Read more about Emma Bennett