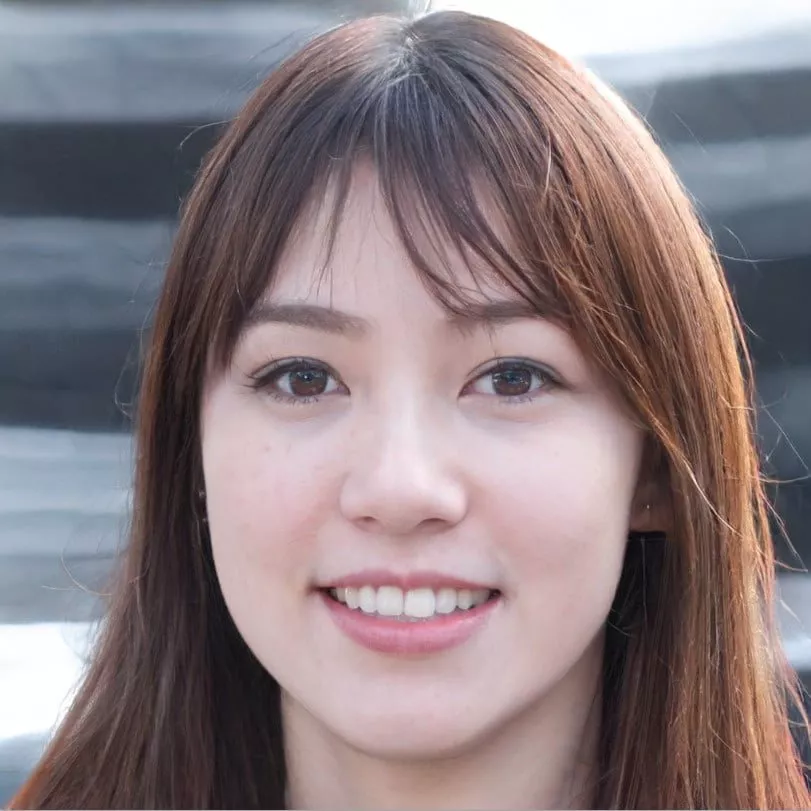 How to Play Sic Bo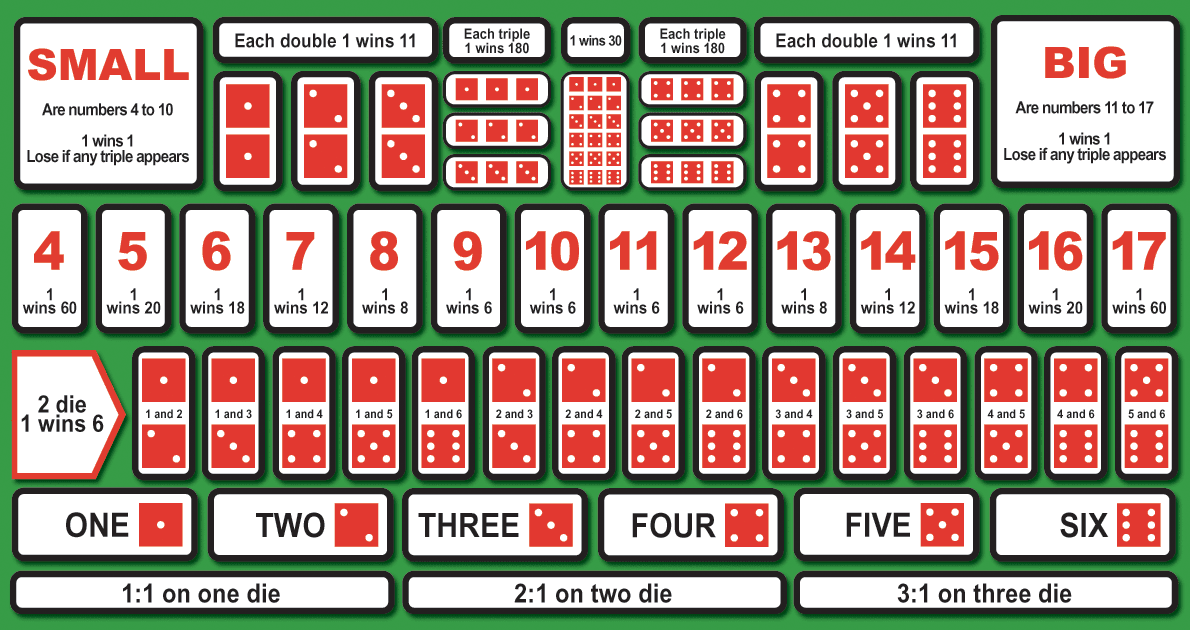 There isn't much complication to playing sic bo. The first step is to choose your table, or log into a session in the case of sic bo online. Once you've done that, take a look at the types of bet being offered at the table. The 'types' will always be the same, no matter if you play in Macau, Canada, Australia or wherever. What does differ from casino to casino, or from software provider to another, is the payouts for the bet types. For example, a specific '4 and 17' bet (which you'll read more about below) can have a payout of 50:1 in Macau, and 60: 1 in Atlantic City. The payouts should be clearly displayed on the table beneath each bet. Take a look at the image above to get an idea of what we're talking about ⇑.
Anyway, after you've had a good look at the payouts you're ready to choose your bet. Place your chips on the bet section you want on the table. You can place as much money on as many bets as you want per round. Then, wait for the roll of those three dice and the following cash-outs. Repeat for each and every round. Simple right?
Online Sic Bo
Since online casinos started opening their doors in the early 2000s, sic bo online has become huge with international players. Probably becomes the maths is a little more complicated with this game than with, say, craps or roulette. More of a challenge to high rollers and pros.
Sic bo online is played just like the land-based game. You either choose to play the table game version or the live casino version. They're the same in terms of gameplay, it's just that in live casino you have a live dealer and you're playing against other players. Just click on the type of bet you want, and choose how much you'd like to wager on said bet.
The only real difference is that the game is made out of coded software. There are specific developers, like Microgaming and Playtech, behind online versions of the game. But don't worry, this software is probably even safer and more fair than the land-based games. Sic bo online comes with different payouts and house edge rates than the land-game, for example. Take a look at the table below, taken from this site, for a detailed comparison between three main sic bo online providers:
Bet Type
Microgaming
Playtech
Real Time Gaming
Big
1 to 1 (2.78%)
1 to 1 (2.78%)
1 to 1 (2.78%)
Small
1 to 1 (2.78%)
1 to 1 (2.78%)
1 to 1 (2.78%)
Totals
4 & 17
62 to 1 (12.5%)
60 to 1 (15.2%)
60 to 1 (15.2%)
5 & 16
31 to 1 (11.1%)
30 to 1 (13.9%)
30 to 1 (13.9%)
6 & 15
18 to 1 (12.0%)
17 to 1 (16.7%)
17 to 1 (16.7%)
7 & 14
12 to 1 (9.7%)
12 to 1 (9.72%)
12 to 1 (9.72%)
8 & 13
8 to 1 (12.5%)
8 to 1 (12.5%)
8 to 1 (12.5%)
9 & 12
7 to 1 (7.41%)
6 to 1 (18.9%)
6 to 1 (18.9%)
10 & 11
6 to 1 (12.5%)
6 to 1 (12.5%)
6 to 1 (12.5%)
Specific Triple
180 to 1 (16.2%)
180 to 1 (16.2%)
180 to 1 (16.2%)
Any Triple
31 to 1 (11.1%)
30 to 1 (13.9%)
30 to 1 (13.9%)
Double
11 to 1 (11.1%)
10 to 1 (18.5%)
10 to 1 (18.5%)
Combination
6 to 1 (2.78%)
5 to 1 (16.7%)
5 to 1 (16.7%)
Single
1 DIE
1 to 1 (3.7%)
1 to 1 (7.87%)
1 to 1 (7.87%)
2 DICE
2 to 1 (3.7%)
2 to 1 (7.87%)
2 to 1 (7.87%)
3 DICE
12 to 1 (3.7%)
3 to 1 (7.87%)
3 to 1 (7.87%)
The numbers in brackets is the house edge percentage of each provider for that particular bet. As we'll see further down – this actually shows that sic bo online has better payouts and less house edge for the online casino. Not to mention, sic bo online game versions are more convenient to play and also mobile.
Sic Bo Bets
| | |
| --- | --- |
| Bet | Description |
| Small | 'Small' bets are very common. You wager on a small bet by placing your chips on the left uppermost corner of the table. Wagers on 'Small' bets win on any totals of 4-10 across all three dice. This with the exception of three of a kind win (where the same number appears across all three dice, because it's a separate bet type). |
| Big | Also extremely common, 'Big' bets win on any total from 11-17 on the dice. Once again, with the exception of three of a kind wins. Both Small and Big bets lose if there is any triple appears. Wager on 'Big' bets by placing your chips on the right uppermost corner of the sic bo table. |
| Single | In a 'Single' bet, players bet that a specific number will show up on any of the three dice. To wager on this type of bet, place your chips on the bottom row of numbers: 'one', 'two', 'three', 'four', 'five' and 'six'. The payouts for this bet vary according to how many of the specific number chosen lands on the three dice. |
| Combination ('Domino') | In combination bets, players wager that a specific combination of numbers, like for example '1-5' will appear on two of the three dice. This is different from Totals, where the sum of the numbers on the dice is counted. Combination bets are also called 'Domino' bets, because their betting section on the table looks like a bunch of dominoes. Their section is just above the 'Single' betting row. |
| Double | The players bet that any number will appear twice across the three dice. So, if you wager Double on '5', for example, at least two of the three dice have to land on 5 for you to win. Unlike with the Triple bets, players cannot choose to bet on any double. The number has to be specified. The table section for doubles is on either side of the 'Small' and 'Big' bet sections. |
| Triple (Specific) | This is a bet that a specific number, for example '2', lands across all the three dice. Meaning, the winning dice combo would have to be 2-2-2 for the player to win. While the payout for this bet is mind-blowing, the odds of it happening are equally mind-blowing at 216:1. More of a high-roller type bet. It's safer for casual gamers to go for the Any Triple bet. |
| Any Triple | This is also a bet that happens across all three dice used in the game. However, it's a bet that any possible triple combo lands. Meaning the player will be betting on all these possible combinations in one roll: 1-1-1, 2-2-2, 3-3-3, 4-4-4, 5-5-5, and 6-6-6. Payouts for this bet are much less than the specific Triple. However, the odds of it landing are much higher. |
| Totals | Along with the Small and Big bets, Total bets are among the most common types of bets. Mostly because here players are betting on the total across all three dice, which leaves some room for variation across the dice. The possible totals range from 4-17. The below are grouped up in pairs according to their payouts. In reality, the player bets on one number, not on pairs of numbers. |
Sic Bo Payouts
| | |
| --- | --- |
| Bet | Payout |
| SMALL | 1:1 |
| BIG | 1:1 |
| SINGLE | 1 die -> 1:1, 2 dice -> 2:1, 3 dice -> 3:1 |
| COMBINATION ('DOMINO') | 6:1 or 5:1 |
| DOUBLE | 10:1 or 11:1 |
| TRIPLE (SPECIFIC) | 180:1 or 150:1 |
| ANY TRIPLE | 30:1 |
| TOTALS (4 & 17) | 60:1 |
| TOTALS (5 & 16) | 20:1 |
| TOTALS (6 & 15) | 18:1 |
| TOTALS (7 & 14) | 12:1 |
| TOTALS (8 & 13) | 8:1 |
| TOTALS (9 & 12) | 6:1 |
| TOTALS (10 & 11) | 6:1 |
Sic Bo House Edge
| | |
| --- | --- |
| Bet | House Edge |
| SMALL | 2.78% |
| BIG | 2.78% |
| SINGLE | Under 7.87% |
| COMBINATION (A.K.A 'DOMINO') | 16.67% |
| DOUBLE | 18.52% |
| TRIPLE (SPECIFIC) | 16.20% or 30.09% |
| ANY TRIPLE | 13.89% |
| TOTALS (4 & 17) | 15.28% |
| TOTALS (5 & 16) | 41.67% |
| TOTALS (6 & 15) | 12.04% |
| TOTALS (7 & 14) | 9.72% |
| TOTALS (8 & 13) | 12.50% |
| TOTALS (9 & 12) | 18.98% |
| TOTALS (10 & 11) | 12.50% |
Sic Bo Strategy Guide
While it's true that sic bo involves a lot of luck, more so than the other table games, there is a certain amount of strategy that can be used. In this sic bo guide, we'll be separating any possible sic bo strategy into three types: beginner strategy, casual strategy and high roller strategy.
Beginner Strategy
If you're a beginner at sic bo, the first thing you should do is not go to a land-casino. Playing at land-casinos is usually for the more seasoned players who know the bets like the inside of their hand. Unless you have a big wad of cash you're willing to blow, this isn't the best way to go.
Instead, try your hand at sic bo at your online casino first. If you're too intimated to go straight to live casino – that's fine. Providers like Microgaming and Playtech also design sic bo table games, where it's just you and the computer.
Next, set yourself a budget. And keep to that budget as you're playing. Since sic bo allows you to place various bets per round, it can be easy to lose track of your bankroll. The most important factor about playing sic bo for the first time is the type of bets you choose. Beginners should always stick to Small and Big bets to start off with. This is due to their very low house edge of 2.78%.
Once you win 1:1 bets, you can then use the money won to double your initial wager and experiment with the casino's money instead of yours. For example, if you wager $5 on a Small bet and you win, you'll get an equal $5 from the casino to play with $10. Once you're more comfortable with the way the game works, you can advance to other more risky types of bets.
Experienced Strategy
Once you've developed a more fluent understanding of how the game works, you can up your sic bo strategy. Take more of a chance. Not only does this mean wagering on bets with more house edge and more of a payout rate, but also betting on more than one outcome per roll.
At this more experienced level, you can start what's termed 'combination' betting. Meaning, combining different types of bets to increase your chances of winning. For example, if you place a wager on a Double bet of 1 you're planning for a scenario where at least two dice land '1'. In this scenario, the total would necessarily be a maximum of 8 (because 1+1+ the highest possible number for the third dice, 6 = 8). So, you can also place a bet on Big or a Total bet of '13' in the case where the scenario you planned out doesn't play through.
It's basically a lot of mind-games with yourself, which is always fun. But the end-game here is to create a safety net for yourself.
High Roller Strategy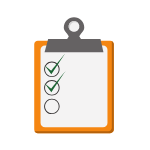 When you're a high roller looking for excitement, you don't really give a crap about safety nets. But, thankfully, with a solid sic bo strategy you can still have your fun while having safety nets in place. You'll be thankful in the long run, trust us. But – the mode of thinking, in this case, isn't so much 'safety net' as it is to win as many times as possible on the same roll. Meaning: how many different bets can you make that will all payout with a specific result?
Here is a case example of how a high roller should think when playing sic bo:
Bet Total 8, Double 1, 2 and 3. Say you bet three units on a Total 8 and 2 units each on Doubles 1, 2 and 3. The results of the dice could be 1-1-6, 2-2-4, and 3-3-2 and you'll have cashed out on two different bets (the doubles, and the total). This strategy can be repeated in a lot of different ways. For example, you can bet 3 units on a total of 13, and 2 units each on doubles 4, 5 and 6. In addition, place a 2 unit bet on a Combination bet of 4-5. This means that for a bet of a value of 11 units you could get three different wins – 27 units if the Total 13 wins, 22 units if the doubles win, and 12 units if the combination wins.
Sound strategy, but still pretty risky in terms of the money you'll be wagering.
As you might have noticed, even though sic bo is more dependent on luck than craps – it is by far a more complicated game to play. In fact, a lot of casinos know that sic bo players tend to be more skilled players who know their stuff. That's why beginners should stick to online casinos if they're looking to have fun and not worry too much about messing up.
So, remember, always keep in mind some kind of sic bo strategy before going in for the real deal.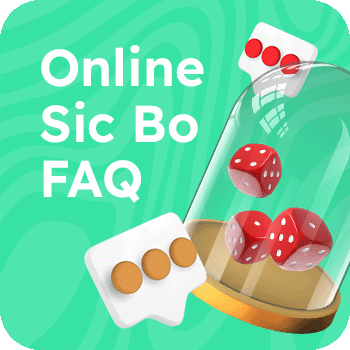 Online Sic Bo FAQ
Where did sic bo start?
The game is of Chinese origin and dates back to the Song Dynasty (960-1279).
What is the house edge for sic bo?
The house edge for Sic Bo ranges from 2.78% to 33.33%.
What are some other common names for sic bo?
Sic Bo is also known as Tai Sai, Dai Siu, Big and Small, or Hi-Lo
How do I place my bets in online sic bo?
When you play online Sic Bo, you'll be able to place your bets by clicking on the various betting areas on the table. There are a number of different bets you can make, and each has a different payout. The most common bets are the "big" and "small" bets, which respectively bet on the total of the dice being between 11 and 17, or between 4 and 10.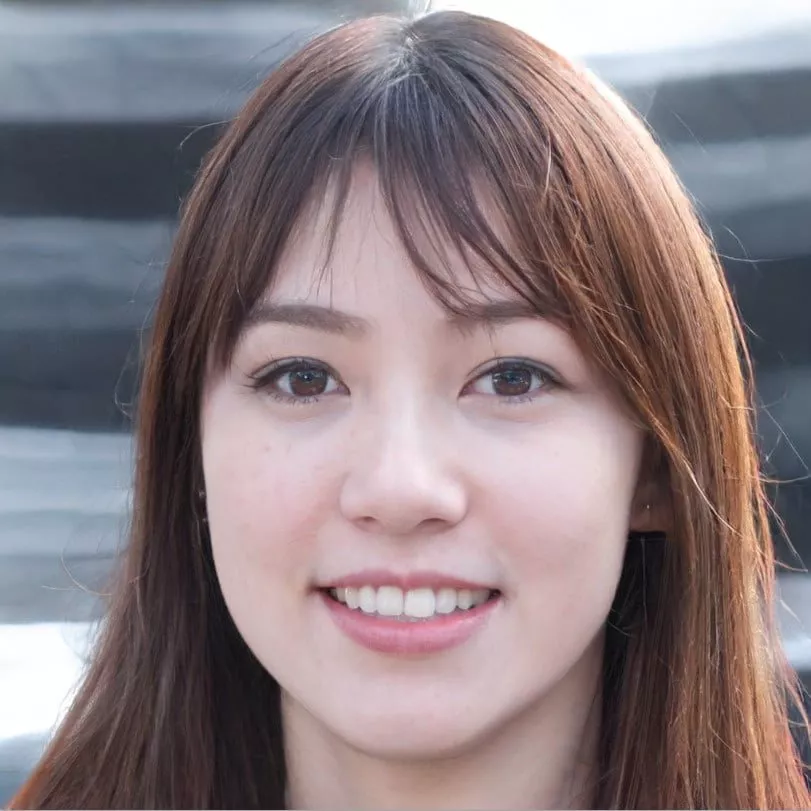 Born and raised in Toronto, Geraldine is a proud Asian-Canadian writer with a passion for storytelling and a deep love of casino games. After earning her degree in English Literature from the University of Guelph, she began her career as a freelance ...
Read more about Geraldine Nguyen