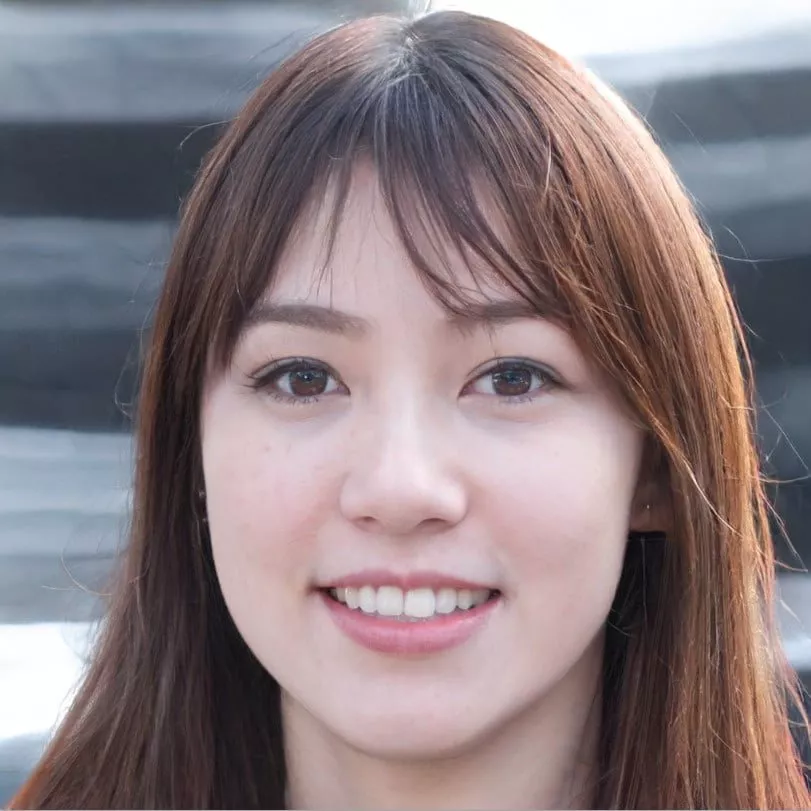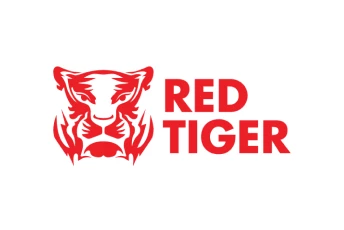 Red Tiger Gaming
When you have big ideas about how online casino games should look and play, but your current employer is unwilling or unable to act on your vision, what do you do?
You set up your own software brand, of course. This was the genesis behind Red Tiger Gaming.
Formed by a group of gaming enthusiasts from various fields and disciplines, Red Tiger Gaming
pooled their knowledge and skills to create a company that develops industry-leading games
for players in Canada and beyond.
Red Tiger Gaming products can be accessed by Canadian players, and are typically of a high variance.
The company was acquired by gaming giant
NetEnt
in 2019.
Best Red Tiger Casino Games Canada
About Red Tiger Gaming
Established in 2014, the experienced team behind Red Tiger Gaming set about building a casino game development brand with a difference. They brought in designers, developers, mathematicians and audio engineers. No stone was left unturned in the pursuit of excellence. Red Tiger Gaming focused initially on the European and Asian markets, but it wasn't long before it expanded into new territories such as Oceania and North America.
In 2019, the most exciting step in Red Tiger Gaming's development came when it was acquired by NetEnt, one of the most famous software providers in casino gaming. Red Tiger Gaming has kept its name and continues to produce new games, but it now does so in partnership with one of the best companies in the sector.
Their website claims, 'We do not compete, we lead', and that they 'push gaming limits' – big words coming from a software provider that is over 20 years younger than major giants like NetEnt and Microgaming. We'll give them the benefit doubt for now, because who knows where they're going in the future. At present, the Red Tiger Gaming team is composed of mathematicians, graphic designers, software developers, audio engineers, gambling experts, and psychologists.
Red Tiger Gaming operates under its Isle of Man license, and is regulated by the UKGC (United Kingdom Gambling Commission).
What type of casino games does Red Tiger Gaming make?
Red Tiger Gaming has dedicated itself to developing a 'one stop shop' approach to gaming, and so its partners can take advantage of excellence across slots, table and card games in equal measure.
While some software firms have built their reputations on acquiring the rights to famous names from the worlds of TV, movies and comic books, Red Tiger Gaming has built its games from the ground up, creating a number of unique and innovative properties. You only need to take a look at slots such as Esqueleto Mariachi for evidence of that.
However, Red Tiger Gaming has dipped its toes in the waters of licensing on occasion, and this has led to the immensely popular Deal or No Deal Blackjack, among other such titles.
Red Tiger Table Games
Their table games are quite impressive. Red Tiger Gaming have so far only produced games for the classics: roulette, blackjack and baccarat. Each variation has a classic, timeless design and is in HD display. Not to mention, you can play these table games across all platforms: desktop, mobile and tablet. The user interface and overall user experience is maintained to a high standard throughout all the platforms.
Red Tiger Gaming Slots
We've seen mixed reviews for their slots, mainly depending on what type of player you are. A lot of Red Tiger Gaming slots tend to be of high volatility, which means they can quickly empty out your pockets if you're not careful. It's great for high-rollers and players who love the risk-factor. The problem is for casual players who don't like their slots to be so volatile. We've selected three of their most successful video slots, Three Musketeers, Lucky Wizard and Dragon's Luck, to review below.
Best games by Red Tiger Gaming
There is a lot of fun to be had in testing Red Tiger Gaming's titles for yourself, but if you want to save yourself the time and instead take a shortcut to the very finest, here's a list of the best games from this company in no particular order:
Aztec Spins
Diamond Blitz
Dragon's Fire Megaways
Puss N' Boots
Robin Hood's Wild Forest
Rocket Man
The Greatest Train Robbery
Esqueleto Mariachi
Deal or No Deal Blackjack
European Roulette
Three Musketeers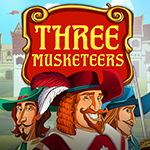 Have you always wanted to join the infamous band of French soldiers? You can finally become a fellow musketeer to Aramis, Porthos and Athos with this Red Tiger Gaming slot! It has an RTP of 95.15%, which isn't that much when compared to slots from other gaming providers. It has 5 reels and 40 fixed paylines. But, the best part about this slot is that you can win up to 2000x your original bet if luck is on your side.
Each musketeer has his own 'bonus meter' that you fill up by getting one of their corresponding wilds on the reels. When full, you'll trigger a bonus game related to that musketeer. Porthos has the 'bar' bonus, Aramis the 'wheel of fortune' bonus, and Athos has the 'offer' bonus. What makes this game extra volatile is that the number of wild hits increase as the meters fill up. The Three Musketeers slot has a high paytable, with the highest paying symbol worth 300 coins if it occurs 5 times, and the lowest paying out 4 coins if you land it 3 times.
Lucky Wizard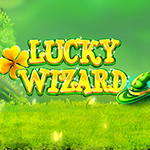 Red Tiger Gaming claim they have 'secret magicians' working for them, so we're guessing the Lucky Wizard is one of them. There's nothing graphically amazing about this slot, but it is even more volatile than the Three Musketeers slot. It has a really high paytable, where the highest paying symbol is worth 800 coins when it appears 5 times. The lowest paying symbol is worth 6 coins when it appears 3 times. Lucky Wizard has an RTP of 96.42%, and it's a 5 reel, 40 fixed payline slot.
It comes with a wide range of special features, like the Lucky Reels feature, Random Wilds, Lucky Nude and Lucky Swap feature. Basically, they all work together to make the slot very dynamic and fast-paced. Again, keep an eye on your bankroll when playing this slot.
Dragon's Luck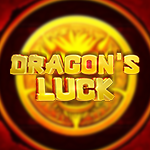 Dragon's Luck is one of Red Tiger Gaming's Asian-inspired slots. And we've saved it till last because it is the most volatile out of the three featured slots. It has an extremely high paytable, with the highest paying symbol worth 1380 coins when it appears 5 times. The lowest paying symbol pays out 10 coins when it appears 3 times. Unlike the other slots, Dragon's Luck only has 10 paylines, and the normal 5 reels. It has an RTP of 96.29%.
It also has a number of special features, like the Dragon Coin feature, Dragon's Help, Mega Coin and Mega Fortune feature. The last one of these special aspects of this slot can pay out a massive 1380x your original stake. How's that for volatility?
Pros and Cons of Red Tiger Gaming Games
As with all software brands, there are pros and cons to Red Tiger Gaming's casino games, and while the overriding theme is one of positivity, here is a balanced view of what this firm brings to the table:
Pros:
Slot themes are unique
Design work is pleasing on the eye
Numerous different languages and currencies available
Fully compatible with Android and iOS
Cons:
The production of more table/card games would be welcome
HTML5-based games are not everybody's favourite platform
More jackpot-based games would be welcome
Small selection of table games
Where can I find casino games created by Red Tiger Gaming?
Red Tiger Gaming is one of the more niche casino game providers and it is fair to say that its titles are far less ubiquitous at gaming sites than some of its competition.
However, this means that it isn't spreading itself too thin, and it also becomes something of a treat when you do stumble upon a casino that offers Red Tiger Gaming titles.
First of all, you want any casino that you register with to be legal (i.e. licensed to operate) in Canada. You also want the casino to accept Canadian players.
You're sure to be looking for a healthy selection of Red Tiger Gaming games. It makes sense to join a casino that has a handsome collection of slots, card and table games from a diverse array of software providers — that way, you will be kept coming back for more time after time, and this ensures that hours of fun will be had.
There's absolutely no doubt that you should be utilising the best bonuses and promotions. This will depend on the kind of games you want to play, but we always recommend making the most of deposit bonuses — where you are given funds to use on your preferred games — for those who are planning to play a varied range of titles.
However, if you are a slots fan who will be playing these games exclusively, then look for bonuses and promotions that offer a healthy stack of free spins — these days, you can access some fantastic free spins offers.
You should also consider the kinds of factors that you would in any industry. You want to make sure that the 'user experience' is first class, from website design, speed of customer support and so on. Put all of the above considerations into the mix and see which Red Tiger Gaming casinos shine the most.
FAQs about Red Tiger Gaming casino software
How safe is Red Tiger Gaming casino software?
Red Tiger Gaming utilises the latest security technologies in its software, which ensures that you are protected from fraud and theft during your play, and, of course, the casino will have its own measures to keep you safe, including SSL encryption.
While staying safe is of paramount importance, we should also reflect upon the fairness of the games because this is also key. Red Tiger Gaming's titles utilise a random number generator (RNG), and this ensures that every spin of the reels or every hand at the blackjack table is fair, random and unbiased. This RNG is independently tested and verified for your complete peace of mind.
Has Red Tiger Gaming won any awards?
Like all software firms, Red Tiger Gaming is proud of its success and has been recognised with a number of key industry awards.
It has been particularly successful at the prestigious EGR B2B Awards, winning 'Mobile Gaming Supplier of the Year', 'Innovation in Mobile' and 'Casino Supplier of the Year'.
Other successes include 'Best Casino Product' at the Global Gaming Awards, 'Casino Supplier of the Year' from the Gaming Intelligence Awards and the 'Best Slot' for Rocket Man at the WhichBingo Awards.
Why can't I find games by Red Tiger Gaming at all online casinos?
It is the decision of the online casino as to which software firms it links up with.
Contractual and financial factors play a part in that, and this is why you will find games from firms such as Red Tiger Gaming at some casinos and not at others.
Happily, there is a large selection of sites that have welcomed Red Tiger Gaming on board in Canada and beyond.
Is Red Tiger Gaming a scam?
Red Tiger Gaming is as far from being a scam as possible.
Firstly, it is well established, having been founded in 2014, with its directors and staff enjoying industry experience that pre-dates that launch considerably.
It has also won a number of awards and has received recognition at some of the most sought-after ceremonies around. We must also consider some of the huge casinos and gaming sites that have Red Tiger Gaming titles — these multinational brands would not take a chance on a 'scam' operator.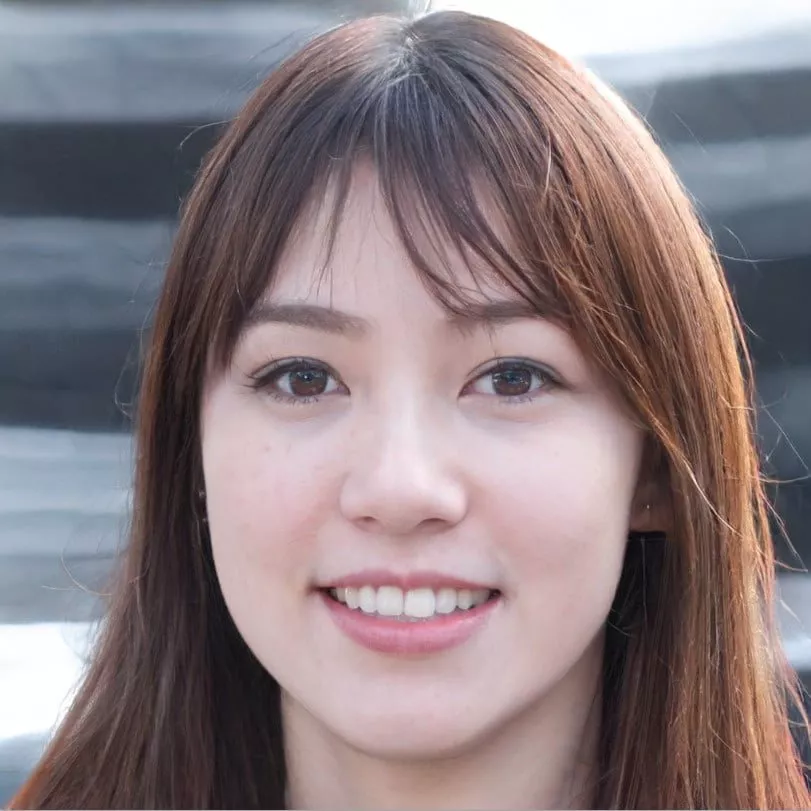 Born and raised in Toronto, Geraldine is a proud Asian-Canadian writer with a passion for storytelling and a deep love of casino games. After earning her degree in English Literature from the University of Guelph, she began her career as a freelance ...
Read more about Geraldine Nguyen